They're quick, they're easy, they're usually healthy and they look great. One-bowl meals are the perfect cure for mid-week madness and a tasty way to eat quickly.
But there's plenty more on offer out there than Buddha and poke bowls, and if you haven't tried what some of Asia's best cuisines have to offer, then you haven't lived. Ok, so you've obviously lived, but you haven't "lived"! Coz, you know, the bowls are really tasty.
Anyway, on the off chance, you haven't lived yet and really want to, or you just want a quick refresher, here are some of our favourite one-bowl wonders from across Asia just begging to be eaten.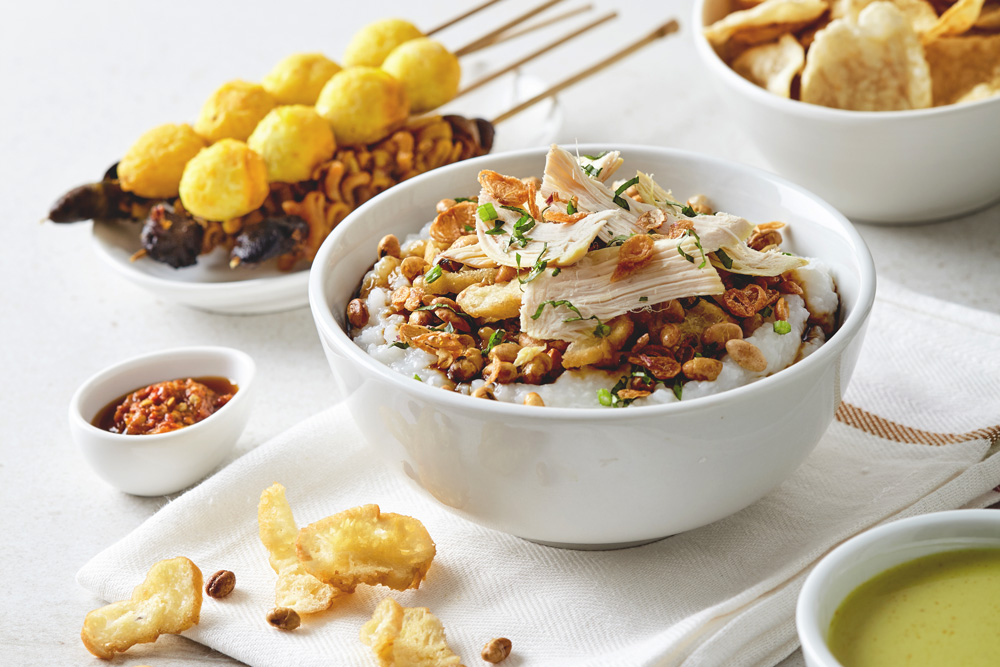 Congee
From the Far East to the South, where rice is a staple food, you're bound to find congee, too. White rice cooked with extra water into a soupy-like thick broth and flavoured with absolutely anything you want. More commonly called rice porridge in Asia, this one-bowl wonder is arguably even more tastefully versatile than rice. Absorbing the richness of any ingredient to combine with the fragrant flavour of rice, in a warm creamy texture that soothes and satisfies. Add cooked meats, fish and veggies to a plain bowl of hot congee, and you've got a classic Chinese Teochew meal. Or cook the meat or fish with the rice and let the flavours blend into the congee. A common breakfast bowl in Asia. The perfect comfort food for when you're feeling under weather, for a warm fulfilling meal after a long day's work.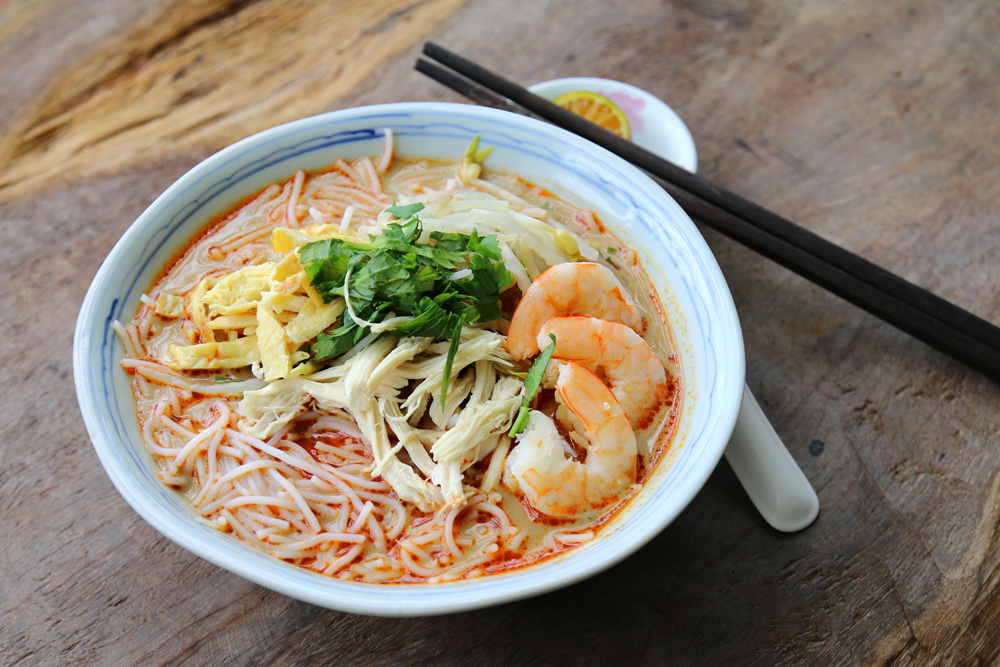 Laksa – Malaysia/Singapore
Another noodle soup with a dedicated fan base in Australia is the delightfully spicy laksa. The product of Peranakan cuisine, laksa consists of thick wheat noodles or rice vermicelli served in spicy broth based on either sour asam (think tamarind) or coconut milk. Proteins like chicken, prawn and fish are added to give some depth and heft. The most common variety found across Australia is the curry laksa, traditionally packed with bean curd puffs, fish sticks, prawns and shellfish. Laksa is commonly served with a spoonful of sambal chilli paste and garnished with Vietnamese coriander or the aptly named laksa leaf.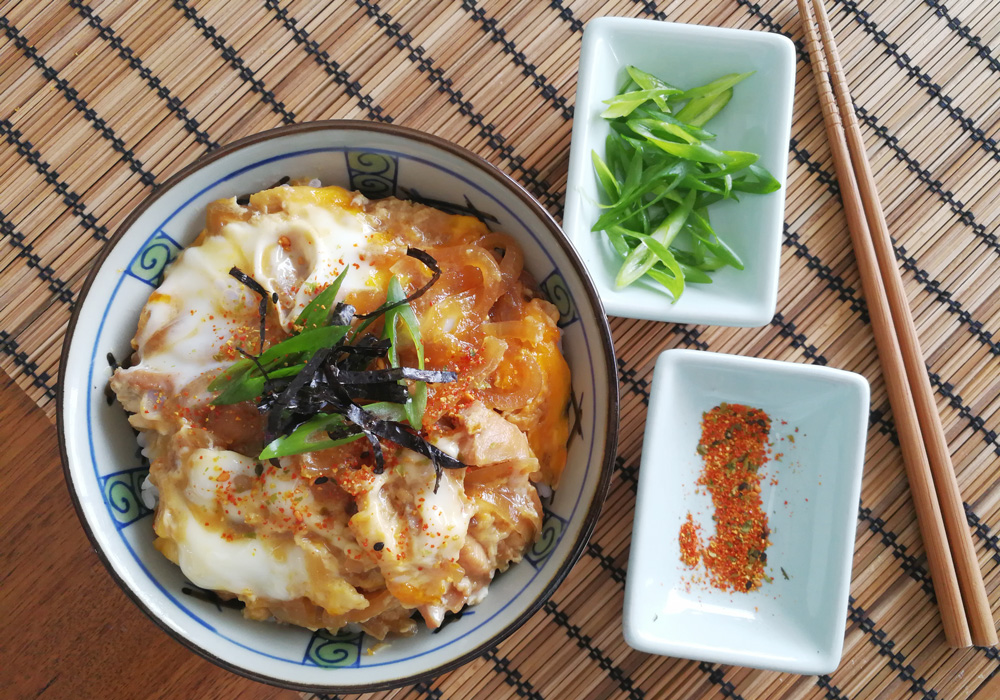 Donburi – Japan
A staple of Japanese restaurants and takeaway shops, donburi - literally "bowl" – also known simply as don, is a Japanese "rice bowl dish" consisting of a protein or vegetables simmered in a sauce and served over rice. Traditionally served in oversized rice bowls also called donburi – go figure – the simmer sauce changes quite drastically depending on the season, ingredients and region it hails from, but typically consists of dashi flavoured with soy sauce and mirin. Gyudon – a bowl of beef and onion, katsudon – crumbed and deep-fried pork cutlet served with sauce and rice and of course the very westernized teriyaki don is all very popular options.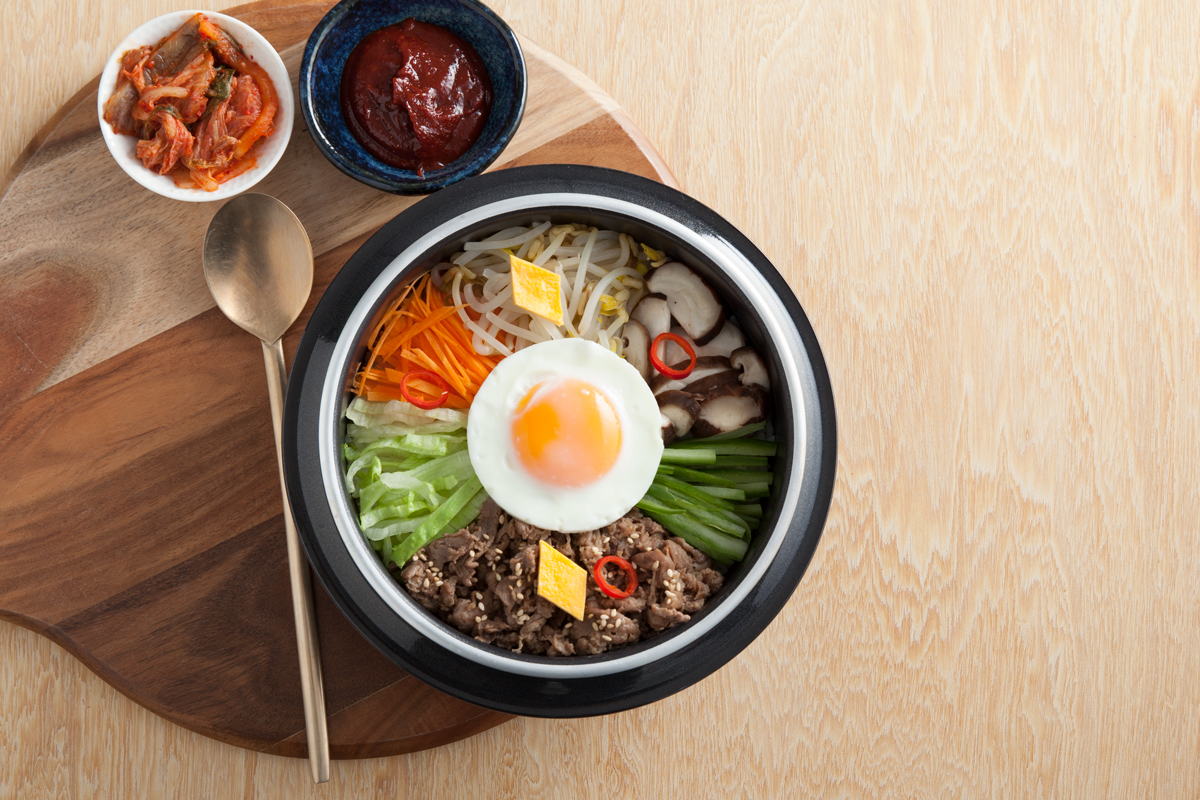 Bibimbap – Korea
A personal favourite of yours truly, bibimbap – literally mixed rice – is a delicious concoction of wondrous ingredients and rice served in a hot stone bowl. Warm white rice topped with namul - sautéed and seasoned vegetables - and gochujang – Korean chilli paste - soy sauce, or doenjang - a fermented soybean paste. Topped off with the protein of your choice and a raw egg – don't worry, it cooks through – the whole bowl is stirred together before eating. The hot stone bowl continues to cook the rice as you eat, usually leaving a deliciously crunchy crust at the bottom. Traditionally eaten on the eve of the lunar new year to get rid of
leftover
side dishes, it's great at any time of year if you ask me.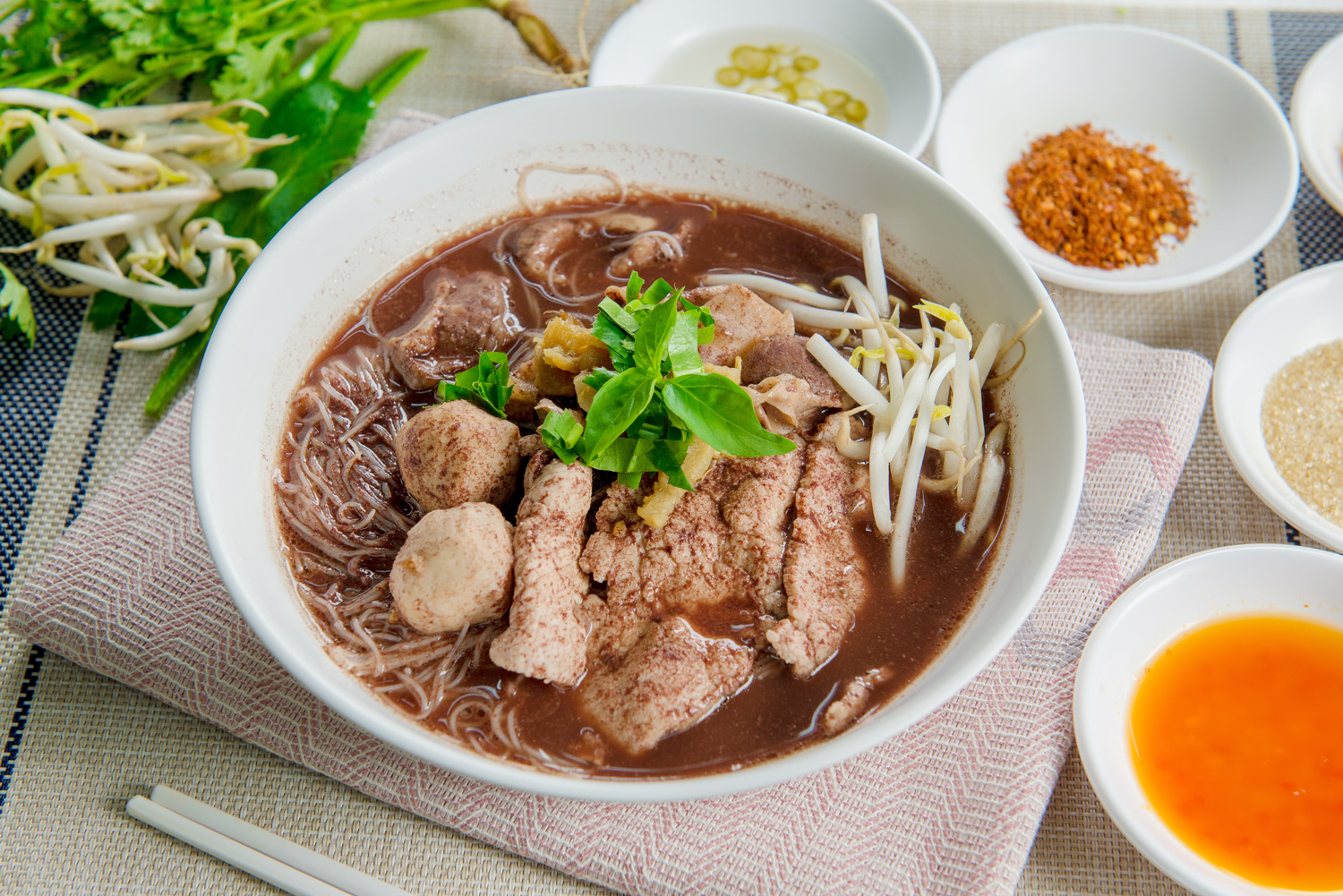 Boat noodles – Thailand
Now here's a dish that's a bit more gnarly. Boat noodles is a Thai dish synonymous with the boats traversing Bangkok's canals, hence the name. You'll usually find both pork and beef in this delicious bowl, with dark soy sauce, pickled bean curd and, if you're lucky, some meatballs and pig's liver. The soup has a little cow or pigs blood mixed with salt and spices and is similar to beef noodles soup, perhaps a bit thicker. Then, of course, you've got your greenery, like garlic, radishes, cinnamon, bean sprouts, parsley, morning glory, and, of course, chilli. There's no rule around what noodles are used, with whatever the seller wants usually finding its way in. The dish is served in a small bowl traditionally, as the original purveyors of boat noodles had to cook the whole dish, serve it, handle the money and give change all by themselves while – you guessed it – piloting a boat! The small bowl size meant this bizarre combination of acrobatics, piracy and culinary skill was a little easier to pull off. You can now get it in restaurants across Thailand and in some places in Australia too.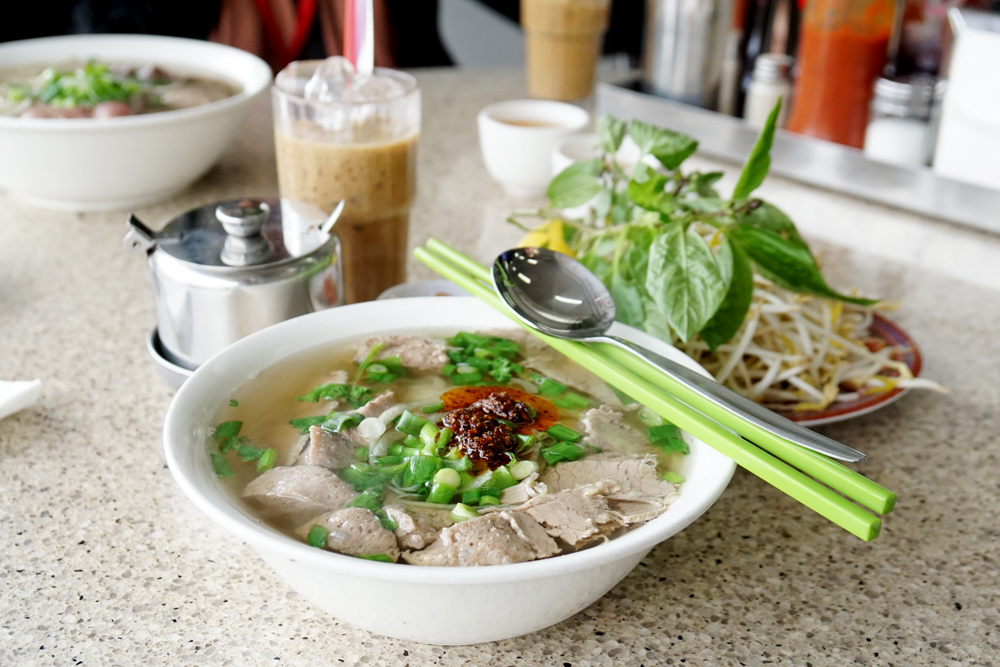 Pho – Vietnam
Possibly, nay, probably Australia's most popular soup, pho needs very little introduction. Rice noodles, fresh herbs and a protein of your choosing all floating in a delicious bone broth boiled for hours. Perfection. Make sure you throw some chilli in there too for a little bit of a kick, or sriracha if you prefer a bit of a sour hit.