From street food to home-cooked, banana fritters or Pisang Goreng in Malay is one of Southeast Asia's favourite snacks. Peeled bananas coated in flour-based batter and deep-fried to a golden brown for crunchy, crispy texture outside, and tender, fruity sweetness within. Love bananas? Then this is one yummy treat you don't want to miss out!
Although there are variations between cultures, the basic recipe is actually pretty simple. So, we took it one step further for an even crispier version that you too, can easily make at home.
Step 1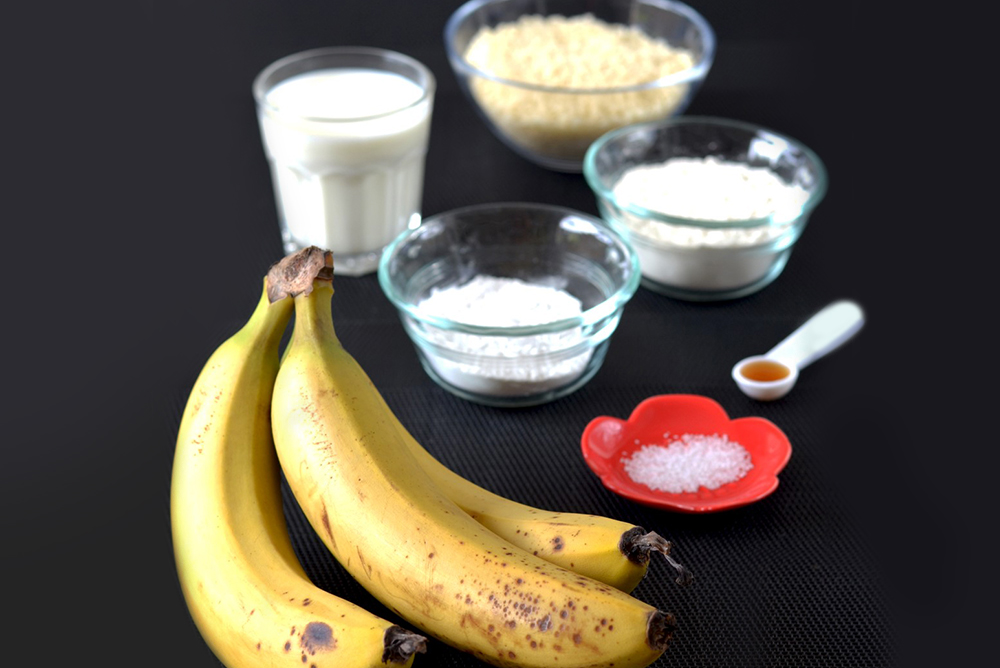 Prep 3 Cavendish bananas, 75g plain flour, 25g rice flour, ½ tablespoon salt, ½ tablespoon vanilla extract, 150ml cold milk, 1-2 cups panko breadcrumbs, and cooking oil. Choose semi-ripe bananas because they're firmer and can hold their shapes better, so you don't have to worry about them softening and crumbling when frying.
Step 2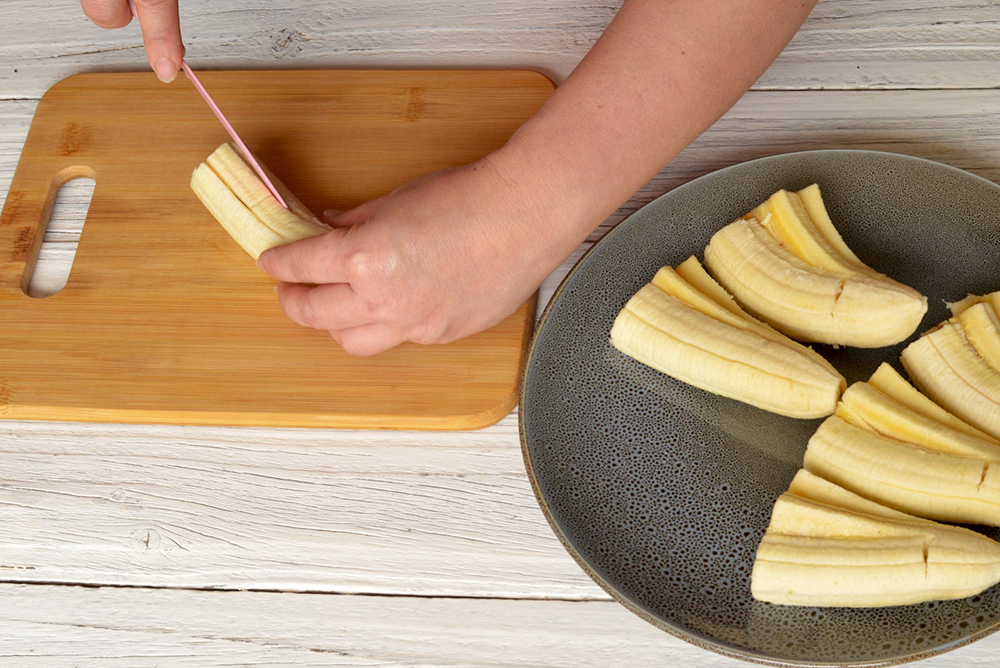 Peel and cut the bananas in half. Then slice from the tip to the sides to make a fan-like shape for each piece.
Step 3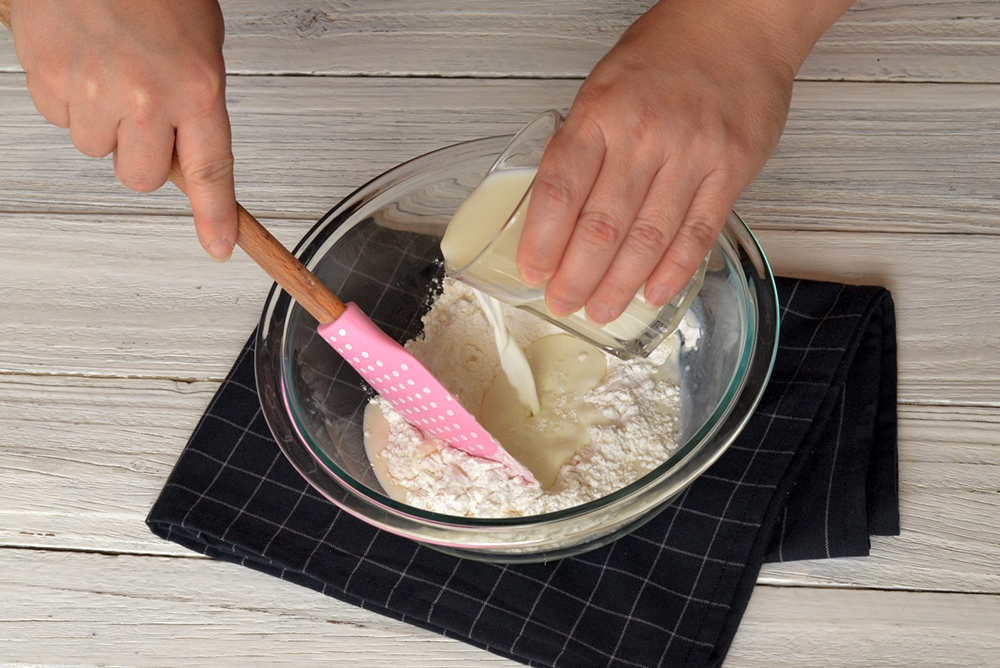 Mix the plain flour, rice flour and salt. Then add vanilla extract, followed by cold milk, and whip the mixture into a thick batter. The cold milk makes crispier results, especially when you prep the batter just before frying.
Step 4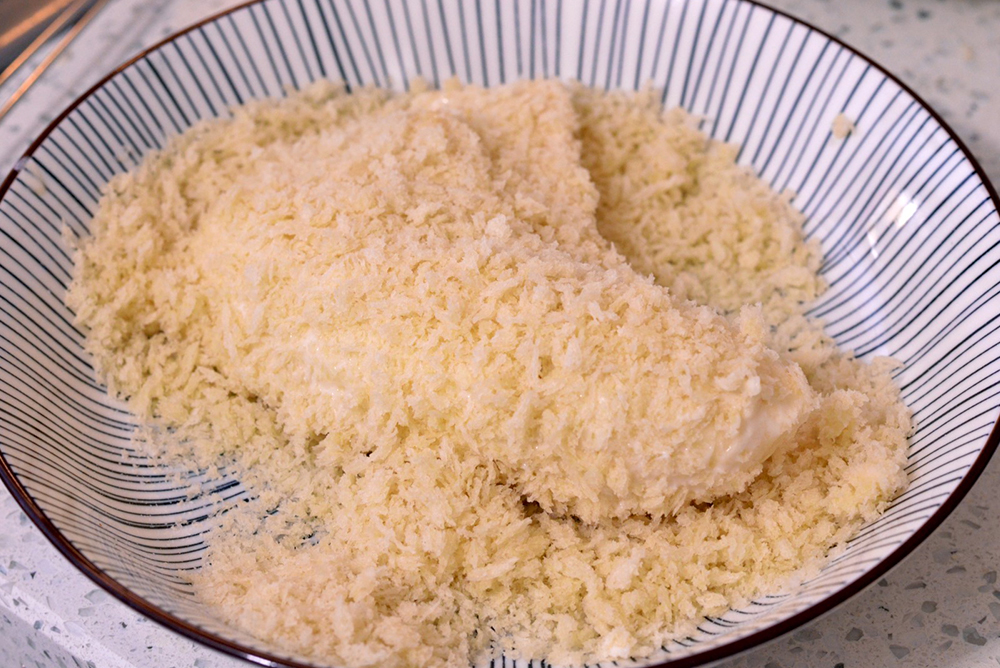 Now for the ultimate crispy secret: panko breadcrumbs. The fan-like shape you've cut in the bananas earlier allows for the panko to stick on better, which makes for crispier bites later. Lather your bananas in the batter first, then the panko. Be sure to press the breadcrumbs gently and coat your bananas thoroughly.
Panko breadcrumbs are awesome for deep fries because they absorb heat much quicker than other ingredients, but also release excess oil after cooking, so you'll never get soggy and greasy results.
Step 5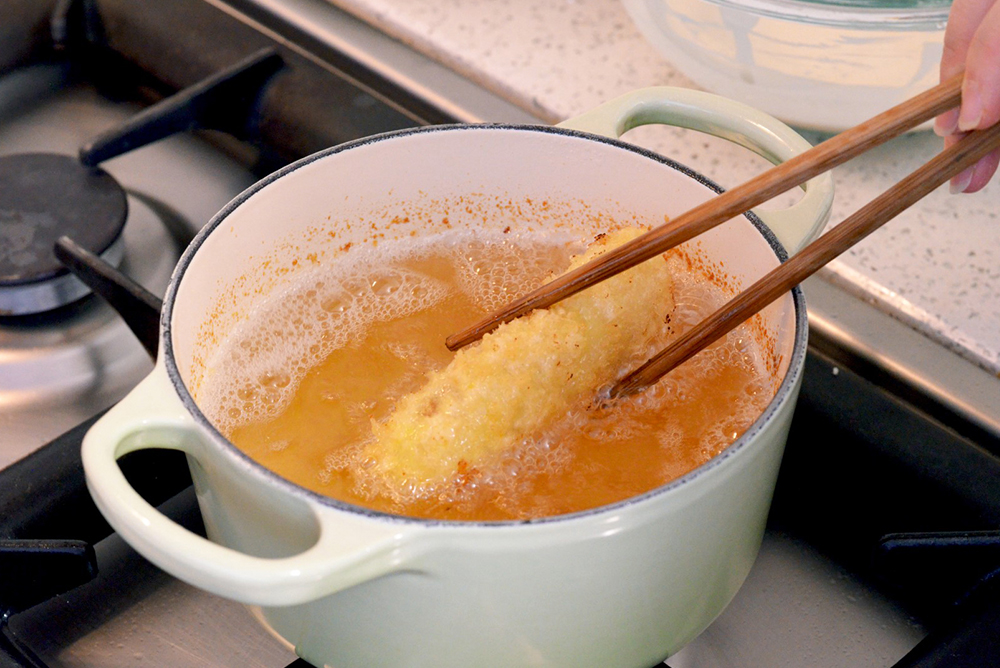 On to the frying! Heat up your cooking oil to about 170°C. Use a deep fryer, pot or a non-stick pan, and cook on medium fire. Once you have that good bubbling, sizzling heat, dip in your bananas and fry till golden brown. Takes just about 4-5 minutes for each piece. If you're using a larger pot/pan, you can drop them all in, but be sure to stir each piece so they don't stick together.
Step 6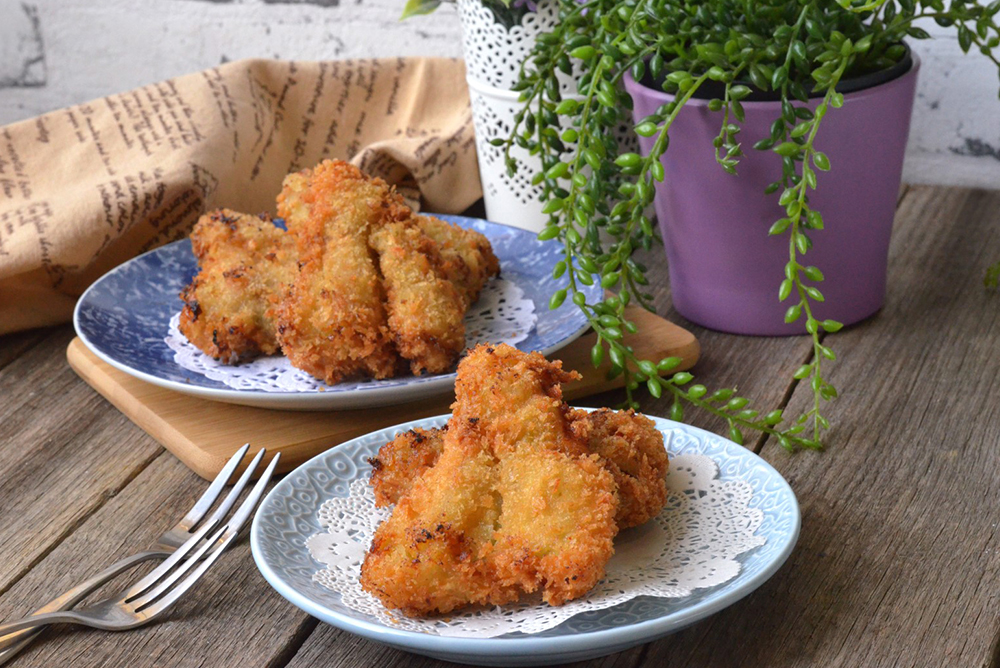 Let the fried bananas cool off. Then bite into the crispy, yummy goodness. Great for breakfast, tea-time or lunchbox filler!