Need to boost the authentic flavour of your Japanese dishes? Want a versatile, appetizing topping that's yummy for almost any kind of food? Furikake is your new best friend! Crunchy, savoury bits that give a superb umami boost. In fact, the word actually means 'to sprinkle'. In Japanese cuisine, Furikake is commonly used to season rice, noodles and more. Here's a collection of authentic recipes to enjoy with Furikake. But if you're not too much of a 'purist', it's awesome as an all-purpose condiment, even for other cuisines. Steamed, stir-fry, roast, soup or salad, just make sure you don't sprinkle too much—Furikake has a strong salty flavour and aroma.
Its unique umami-ness comes from the basic mix of bonito flakes, powdered dried kelp, and nori seaweed, enriched with sesame seeds; plus, sugar and salt for taste. Pre-made Furikake brands are abundant, and come with a variety of enhanced flavours, like sansho pepper, salmon, cod roe and wasabi. You can get them quite easily in Australia. Asian grocers and supermarkets usually have them.
You can also make your own Furikake, and adjust the ingredients for your preferred umami flavour. For a vegan version, keep it simple to seaweed, powdered shiitake mushrooms, sesame seeds, salt and sugar. Oh, and our recipe is gluten-free, too!
So without further ado, here's how to make Furikake at home: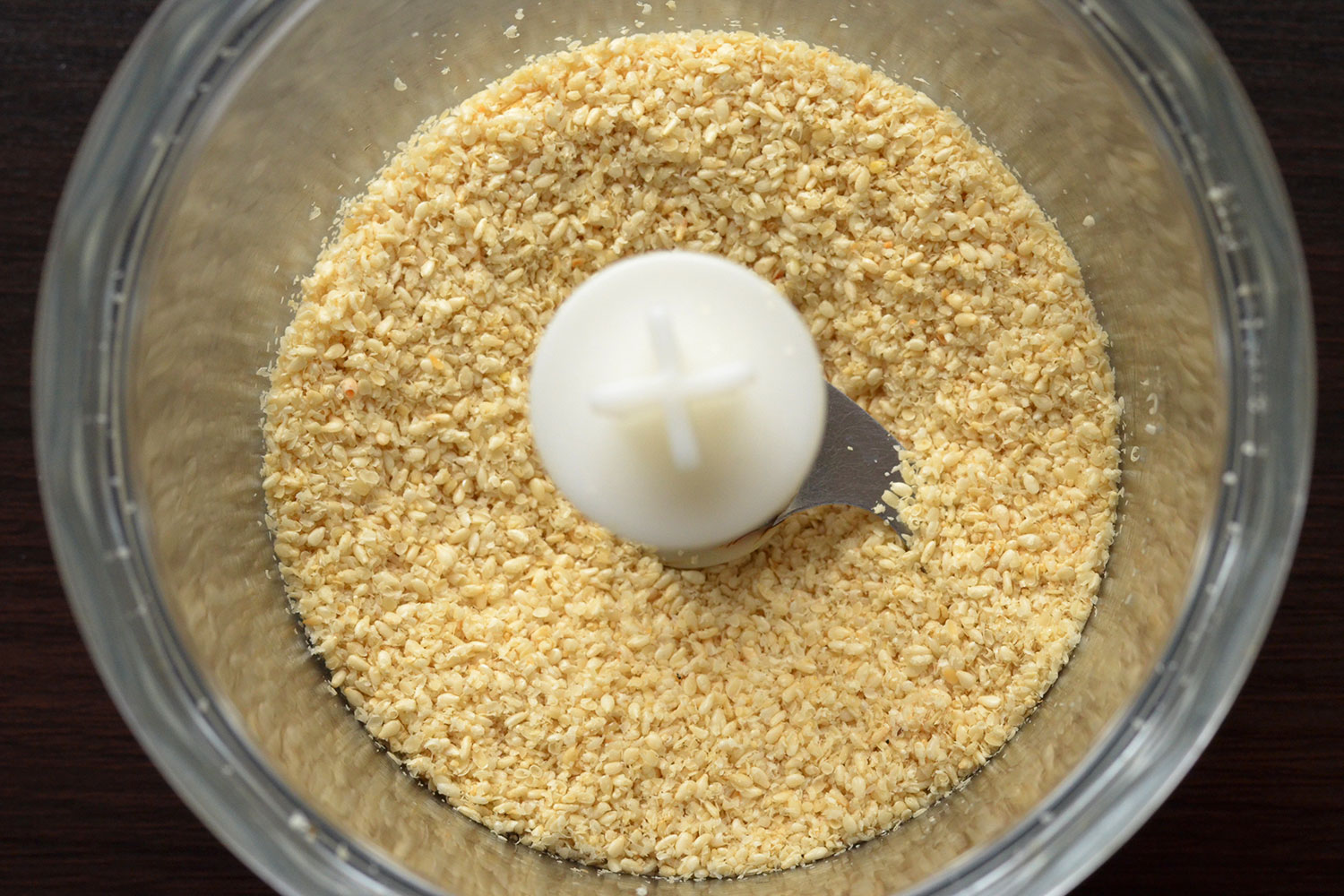 Step 1: Have both white and black sesame seeds. Partially grind the white seeds with a spice grinder or mortar and pestle. Do keep some seeds whole.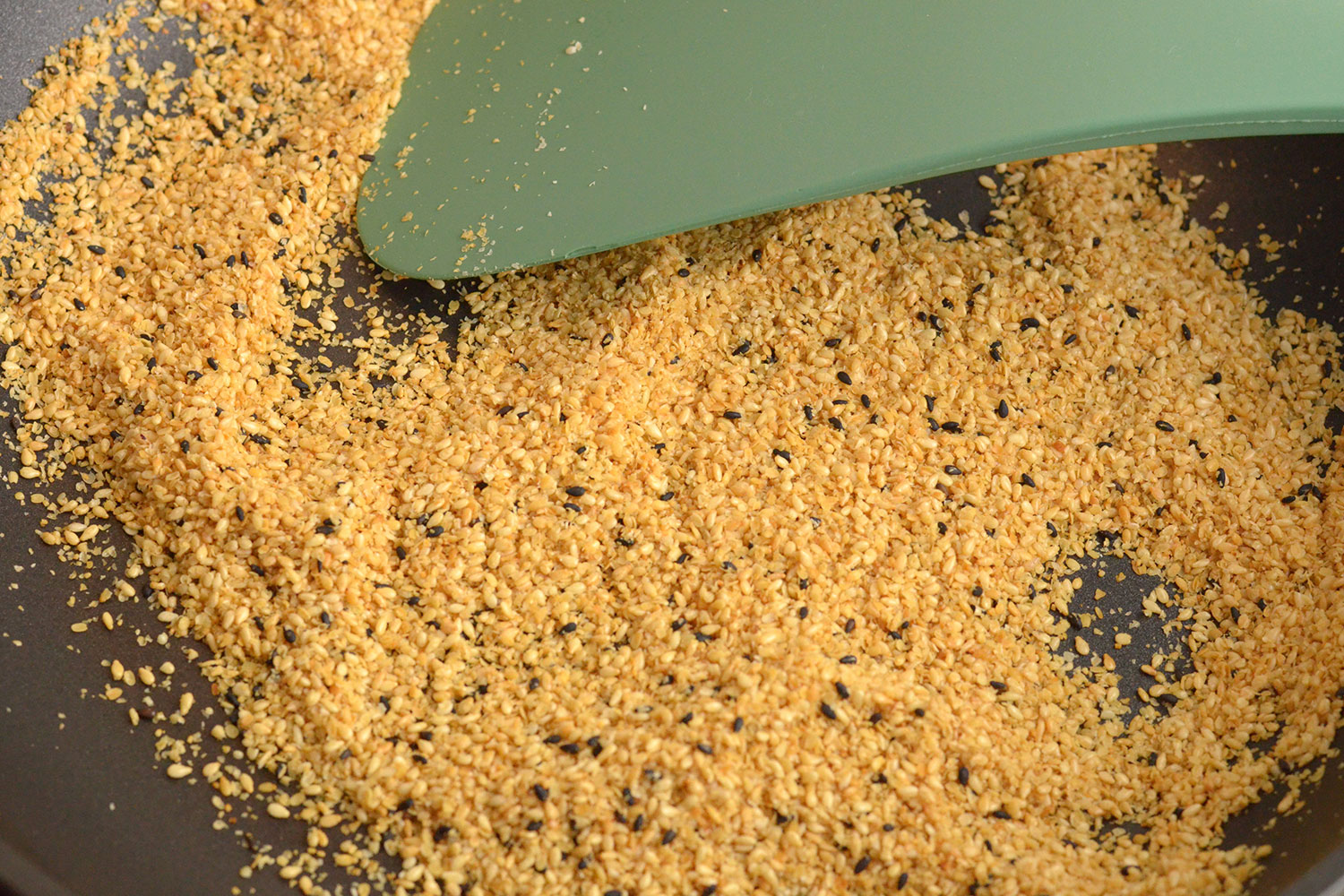 Step 2: Pan-fry the white sesame seeds on low heat for about 5 minutes, then add the black seeds and continue to stir until the white seeds turn lightly golden brown and fragrant.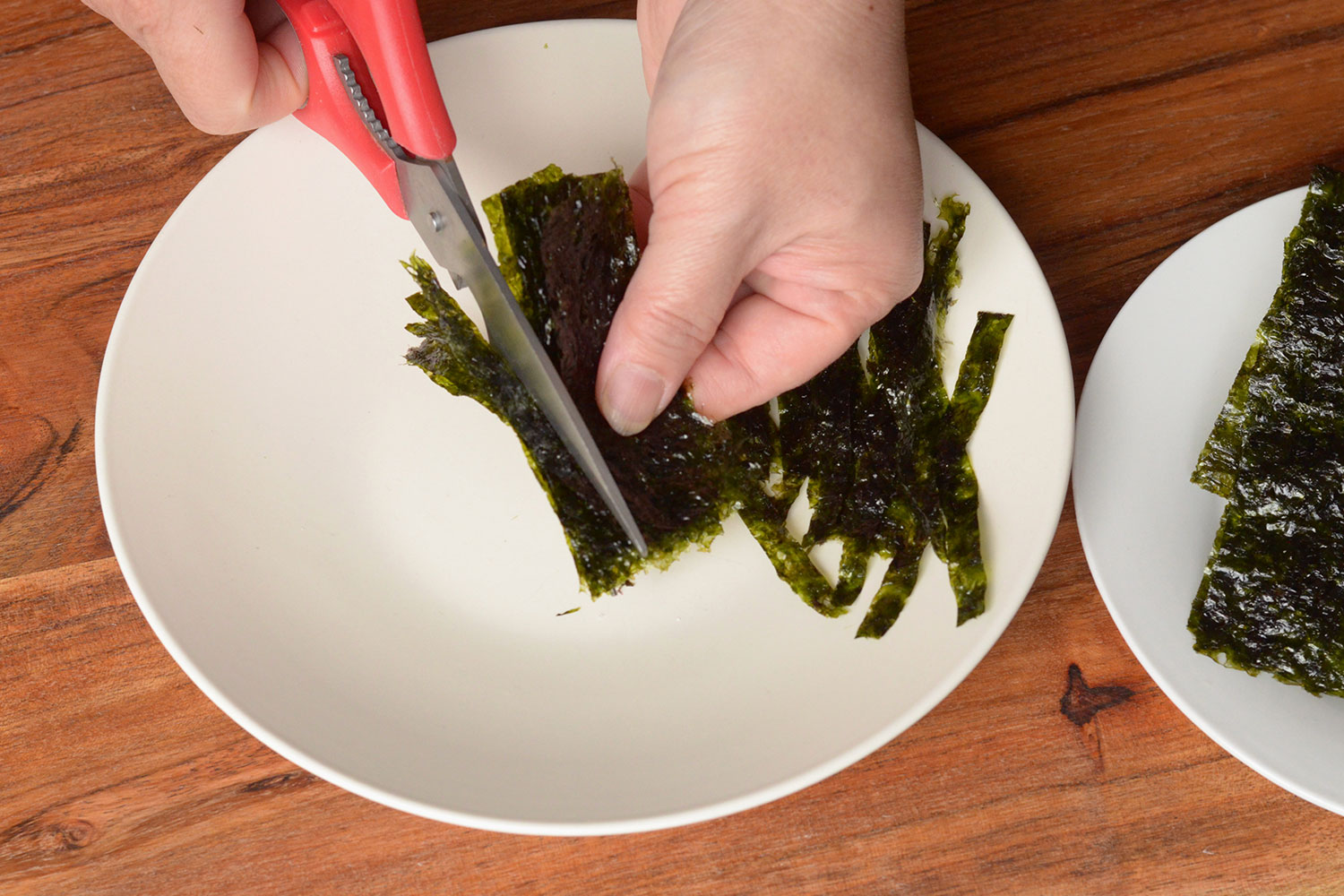 Step 3: Stack the nori seaweed sheets, and cut them into confetti-like bits.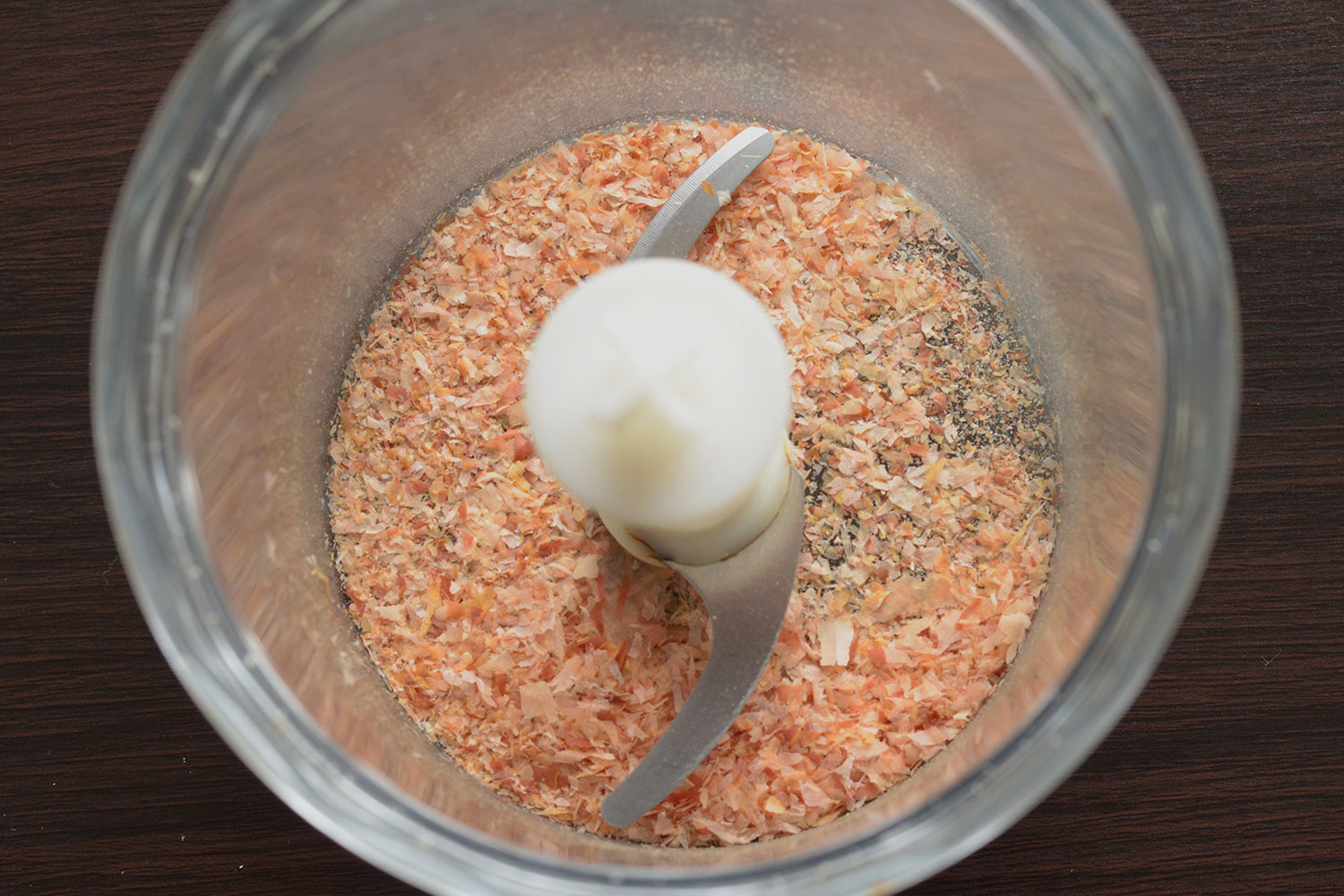 Step 4: Grind the bonito flakes to near powder-form.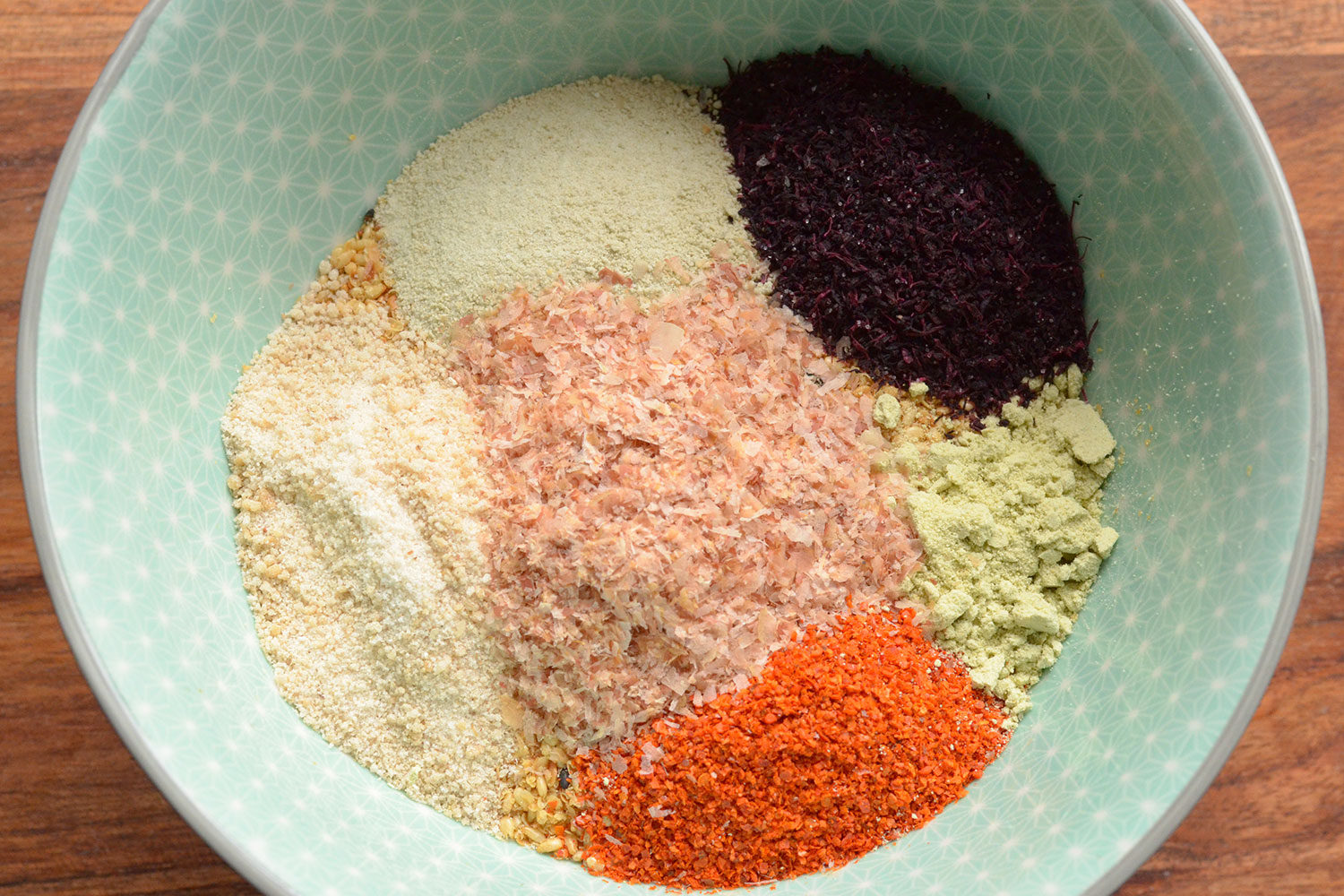 Step 5: Put the toasted sesame seeds into a large bowl, add shiitake powder, wasabi powder, ground bonito flakes, chilli flakes, and kelp powder.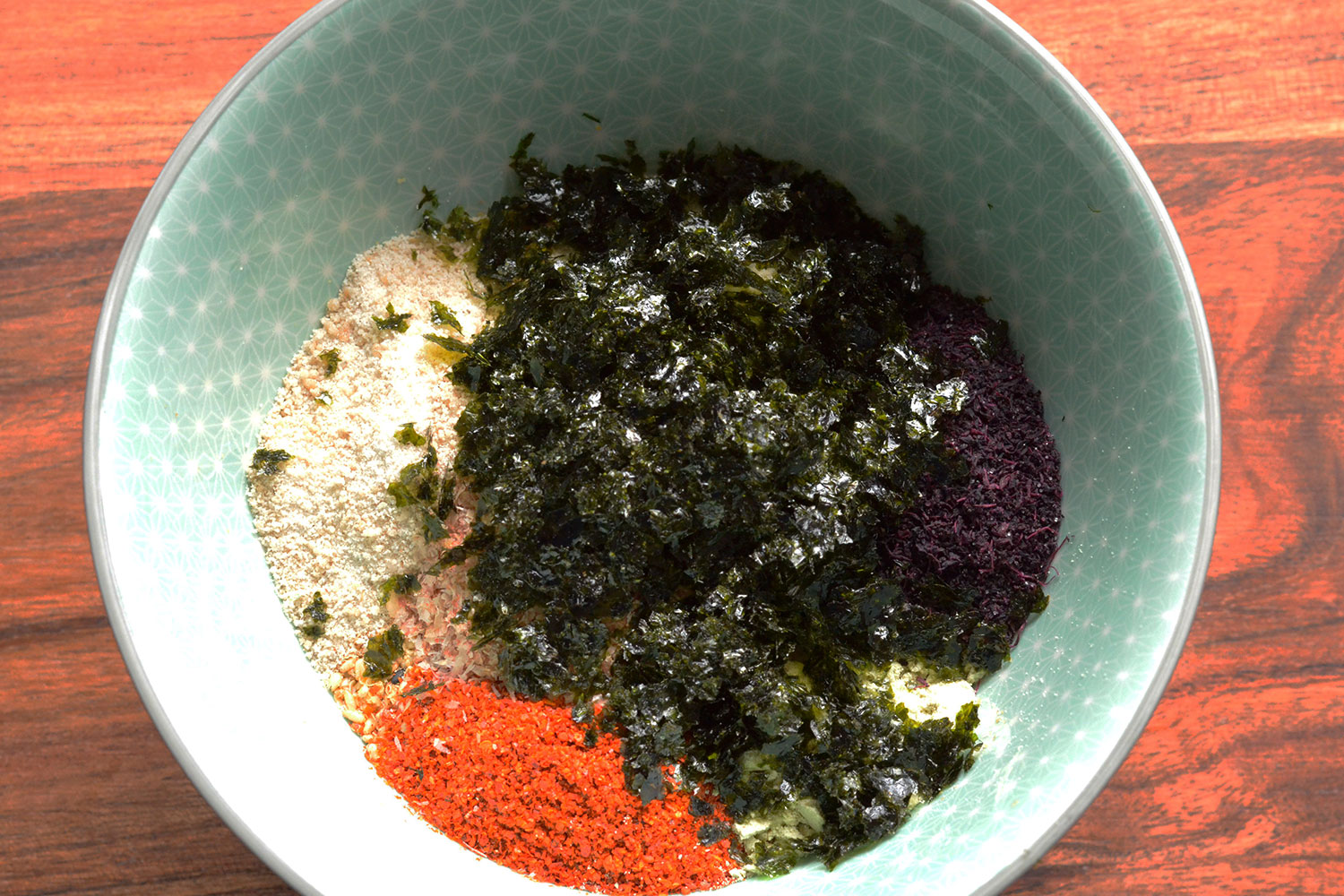 Step 6: Pour in the nori seaweed.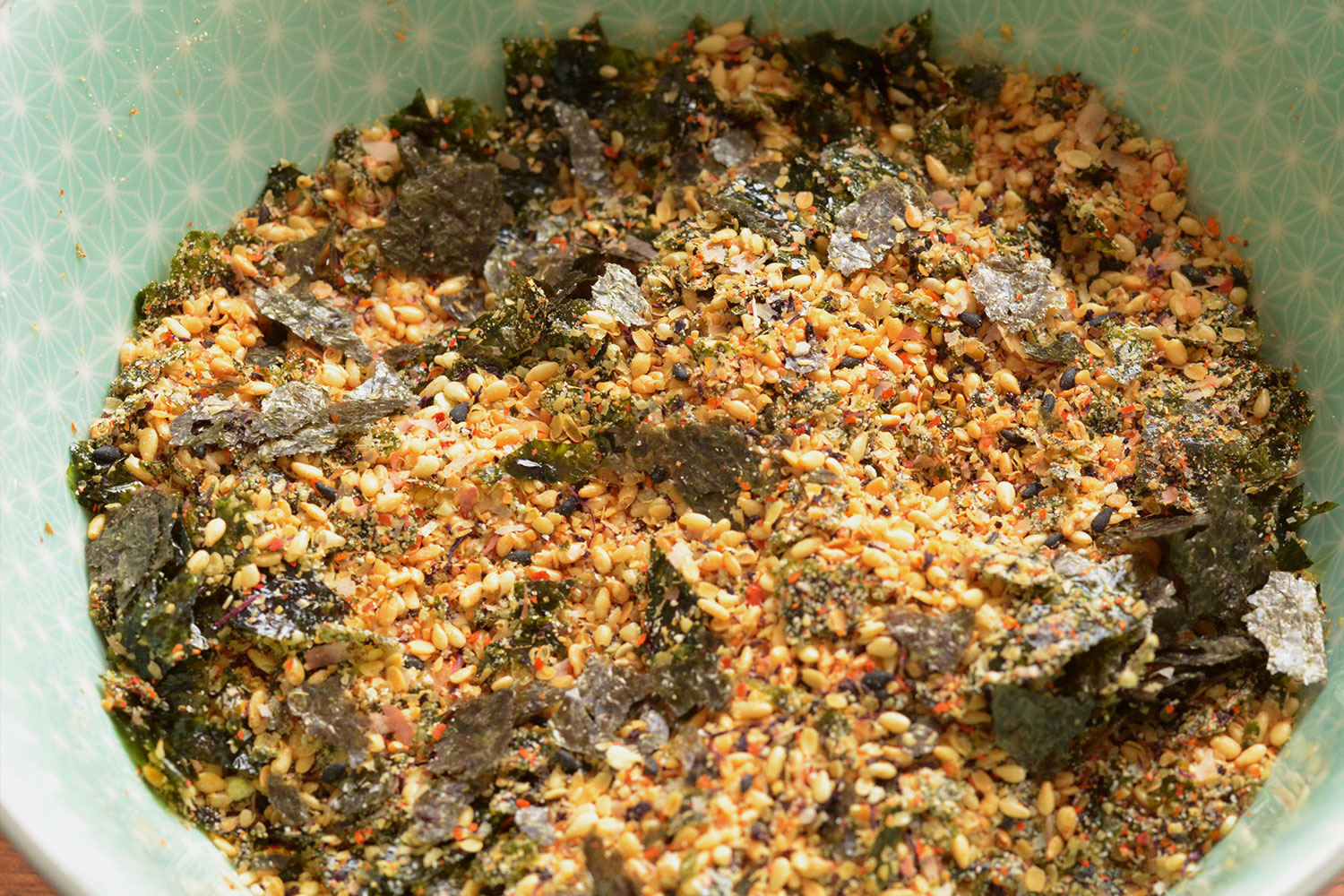 Step 7: Toss, stir and mix all the ingredients together, and add the sugar and salt to your taste.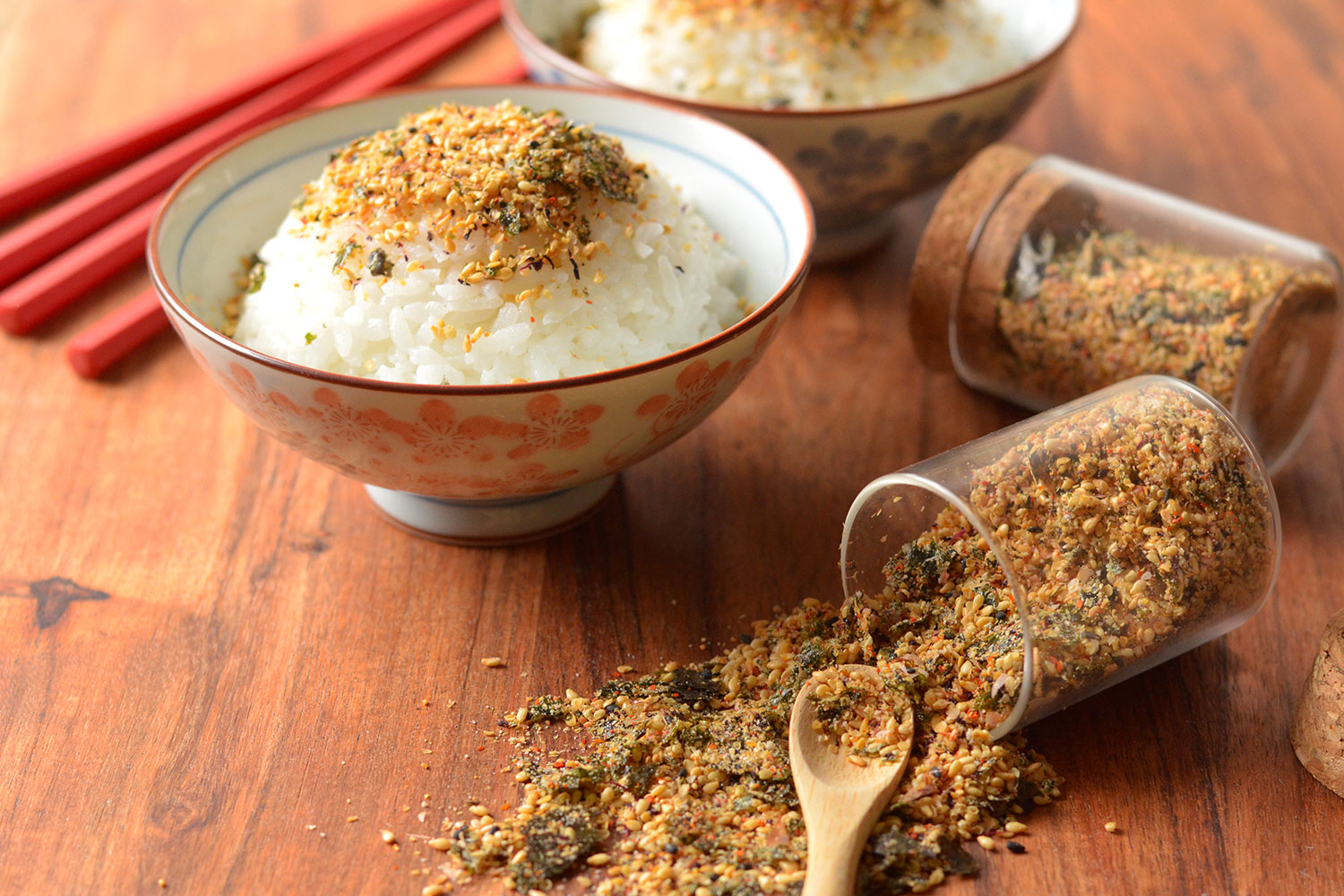 Step 8: Store in air-tight containers, and you can enjoy umami Furikake for up to 6 months!