Flowers have been accenting world cuisines for thousands of years, dating back to the use of chrysanthemums by the ancient Chinese.
With more than 100 types of garden flowers being listed as edible, you may even be growing an edible yourself. They really do lift a dish visually, giving it a certain delicacy and beauty that only a delicate blossom can deliver.
We've listed 10 of our favourites for you to use next time you need to add a certain something-something to your dessert, salad or delicious drink!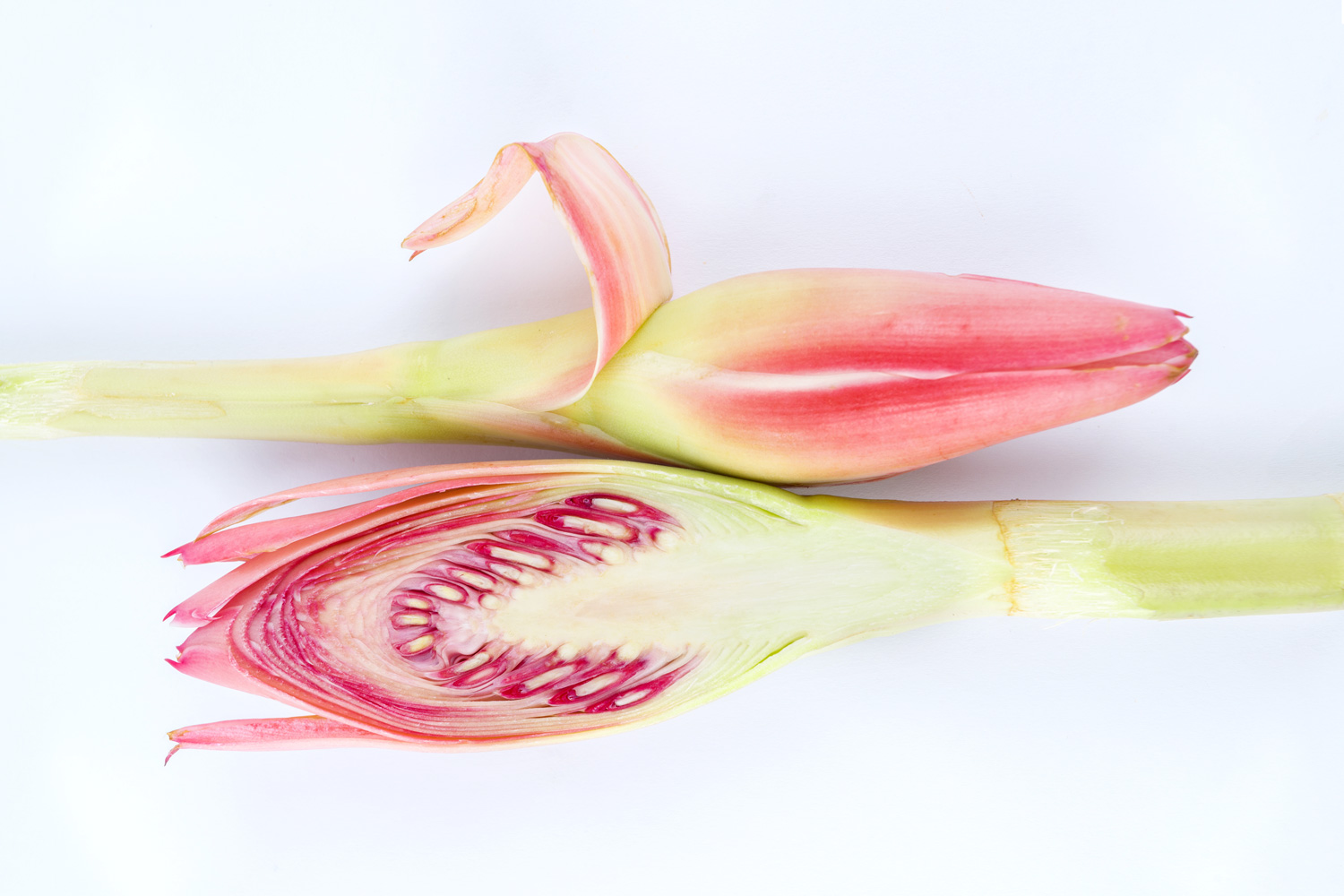 Torch Ginger Flower
(Etlingera elatior and Phaeomeria speciose) With an aroma and flavour a bit like Vietnamese mint with a hint of lemongrass, with a hint of something hot. How to use: Served often with seafood, these beautiful flowers are also used in making Laksa, and take things like dipping sauces to a whole new level.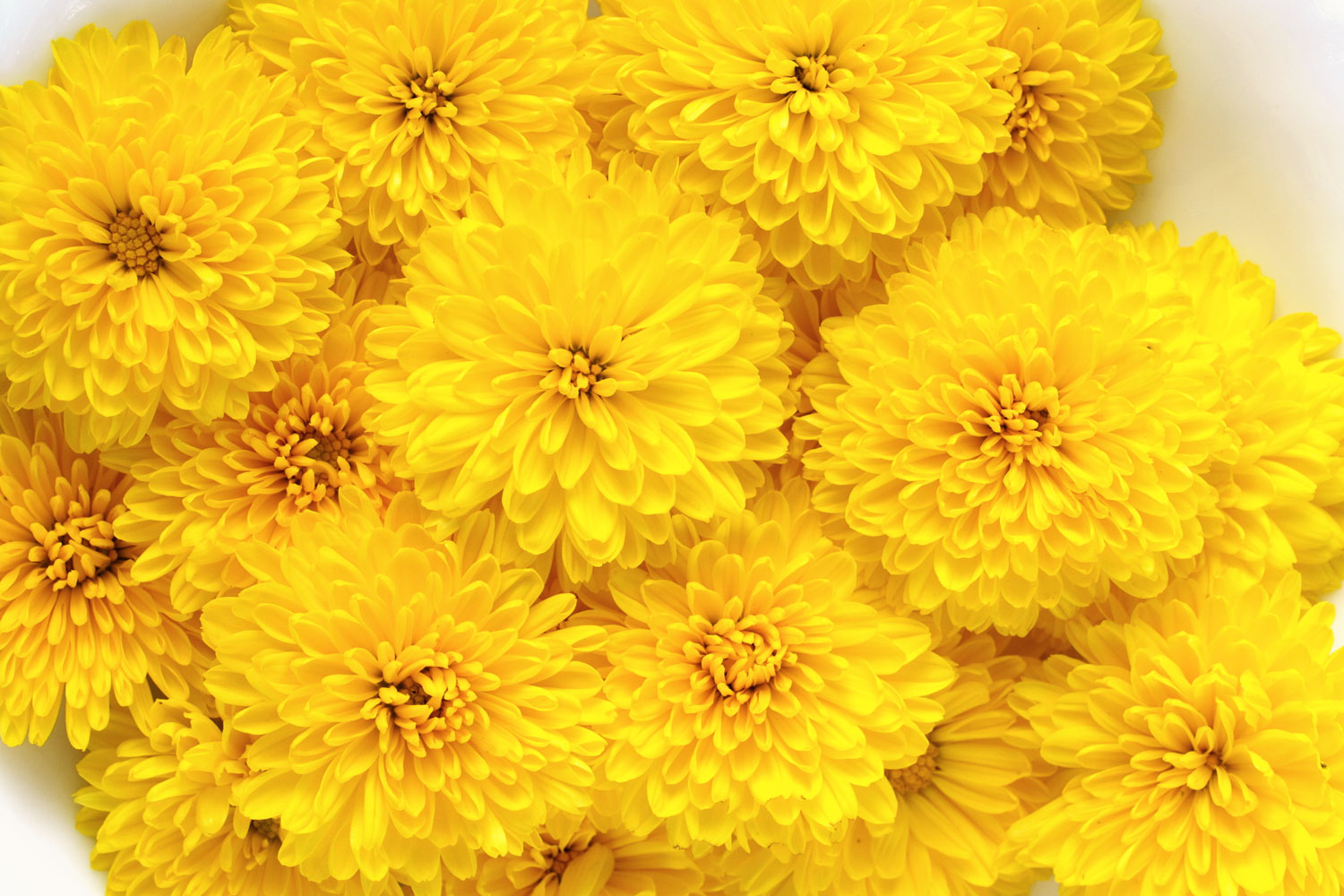 Chrysanthemums
(Chrysanthemum morifolium, syn. C. x grandiflorum) Vary from slightly spicy to strongly pungent, so a little usually goes a long way. How to use: Known as the "radicchio" of edible flowers, their petals really add to the flavour of salads, stir-fries, rice dishes and even broths and stews.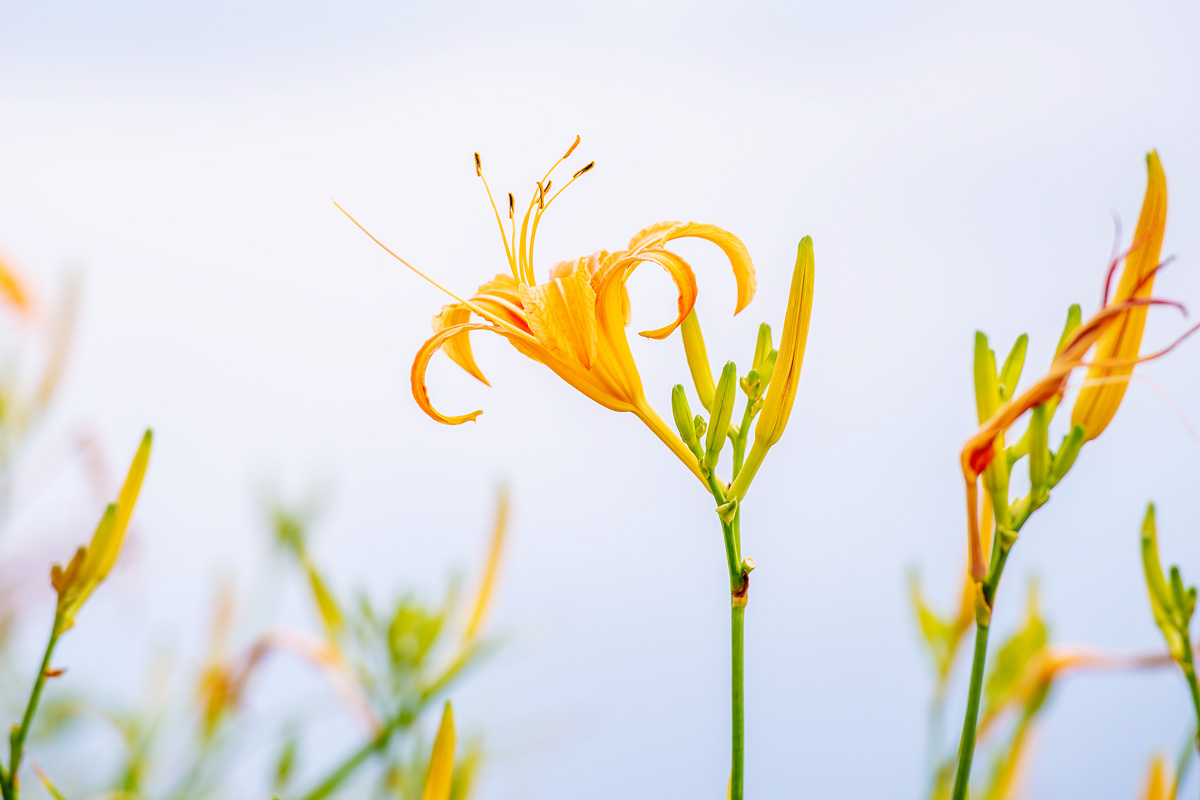 Daylilies
(Hemerocallis) Flavours range from sweet and floral to vegetal and slightly metallic. Look for the plumpest, still closed buds. How to use: Great in Asian salads, desserts, deep-fried, or sautéed with garlic and asparagus.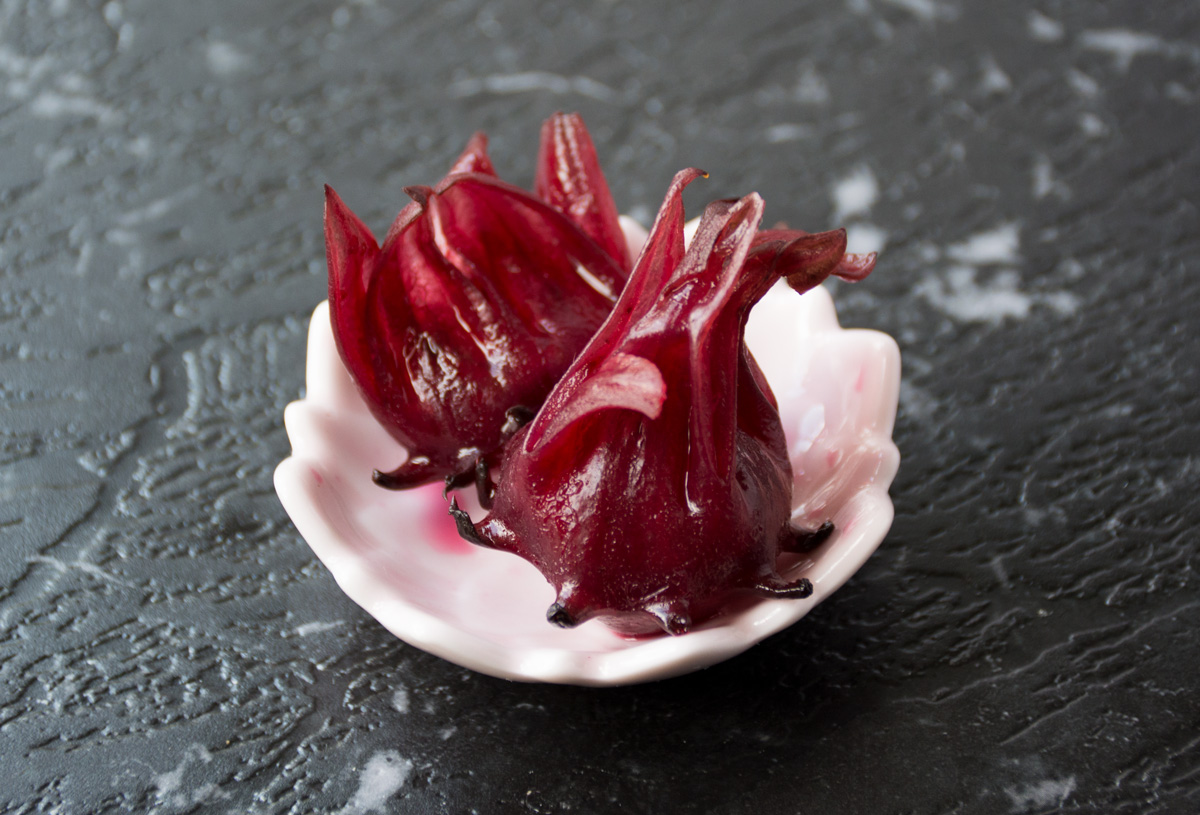 Roselle
(Hibiscus sabdariffa) Tastes similar to spicy spinach BUT with a flavourful, fruity sourness. How to use: Used as a vegetable, it's great in curries, broths and stews and used extensively throughout Southeast Asia.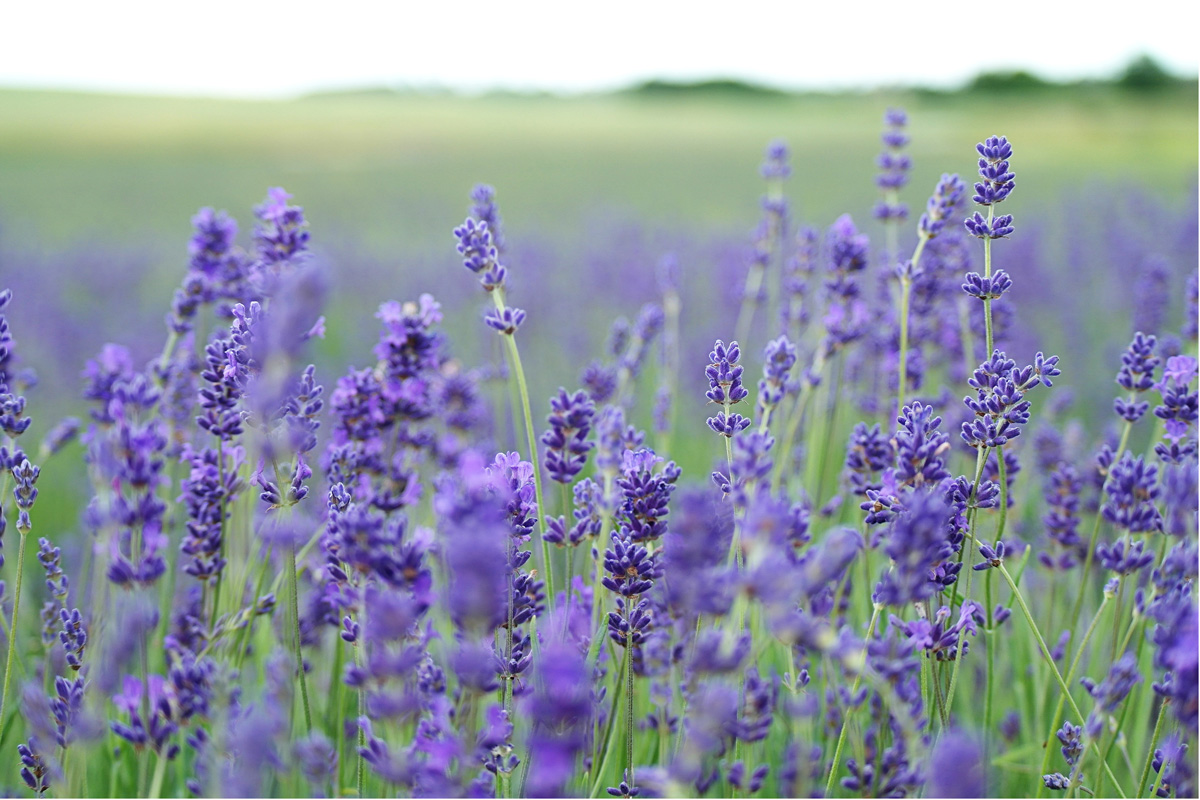 Lavendar
(Lavandula) Blooms accentuate sweet and savoury dishes with hints of floral, fresh pine and rosemary with citrus notes. English lavender varietals have the best culinary flavour. How to use: Its flavour complements a variety of foods, including fish, poultry, most fruits and vegetables as well as sauces, marinades and dressings, drinks baked goods and desserts. Strip the flowers from the stalk before using. Fantastic in dessert dumplings or with fish.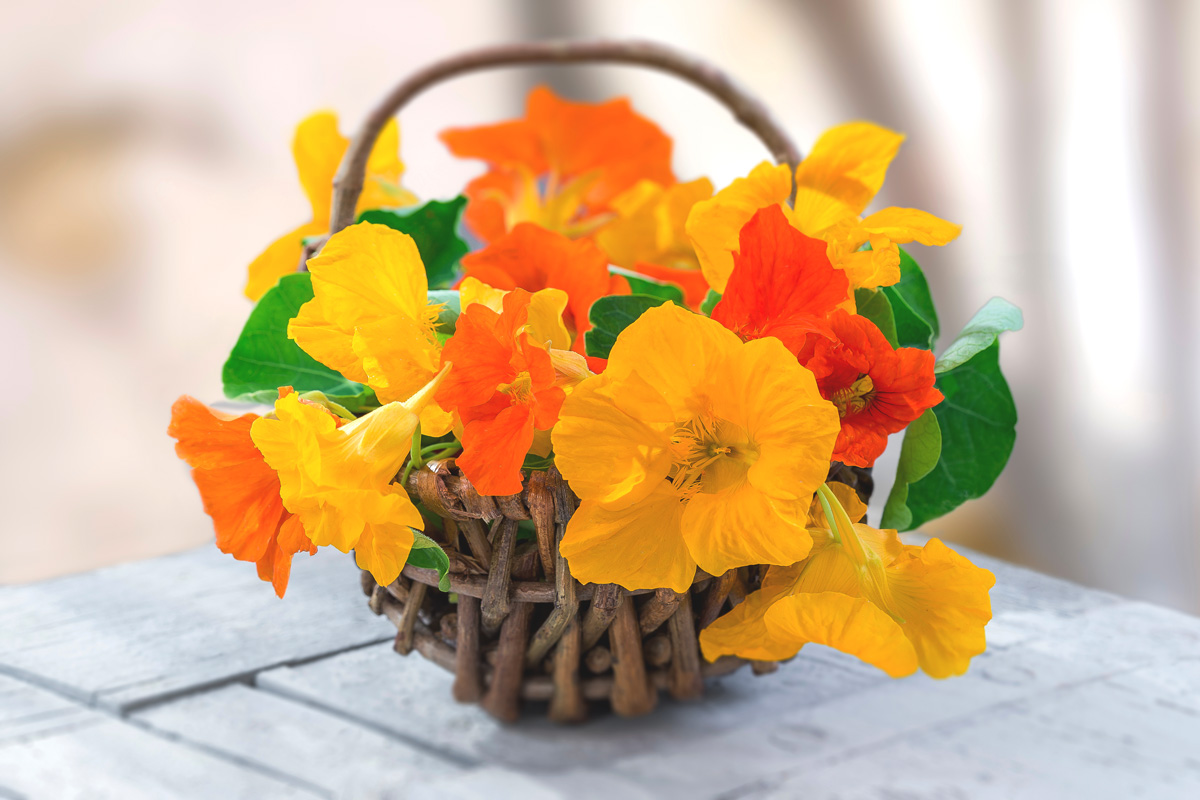 Nasturtiums
(Tropaeolum majus) Arguably the most edible of edible flowers (both leaves and blooms are edible), they have a spicy, peppery tang similar to watercress. Flower colours range from a soft yellow to bright yellow, orange, scarlet and red. How to use: Great garnish for salads, and are used in Korea in sweet rice pancakes, also know as Hwajeon.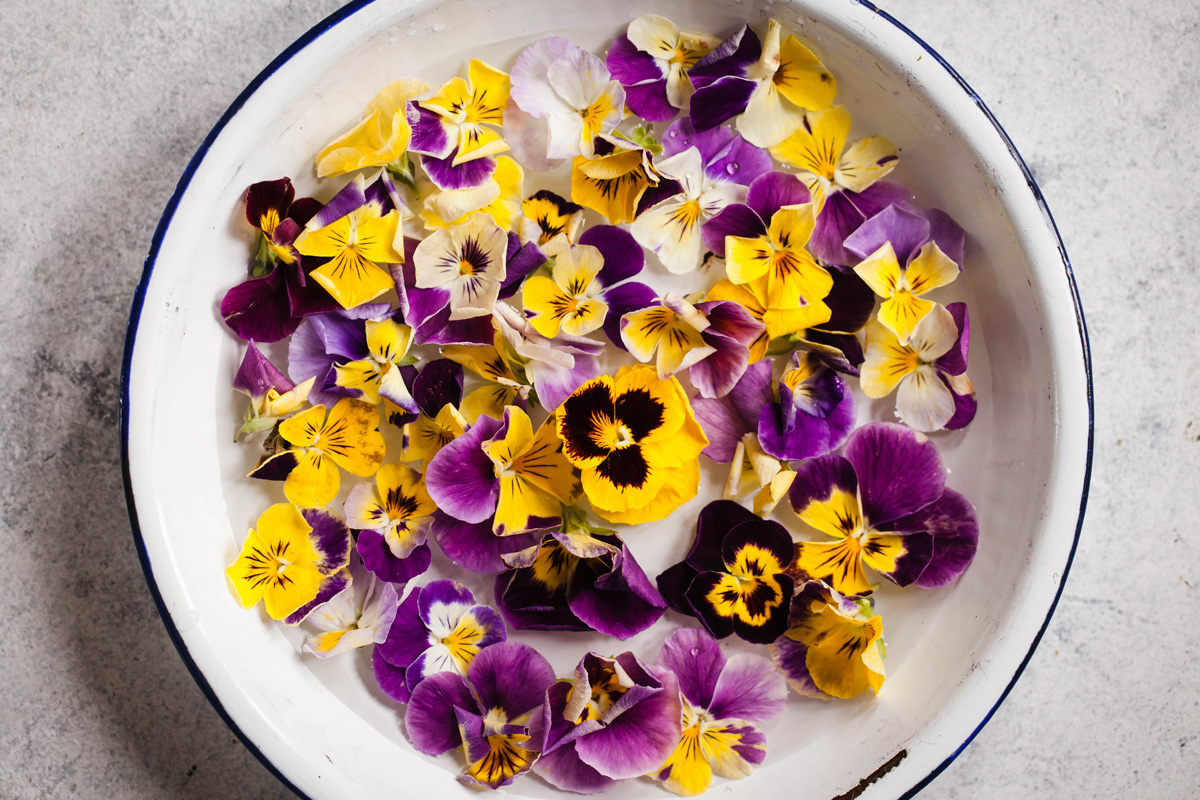 Pansies & Violas
(Viola x wittrockiana, V. tricolour, V. cornuta) All are similar in taste, sporting a light, floral flavour that some say is suggestive of grape. How to use: Use the entire flower as a garnish for salads, desserts and seafood dishes. These look great scattered over whole steamed fish.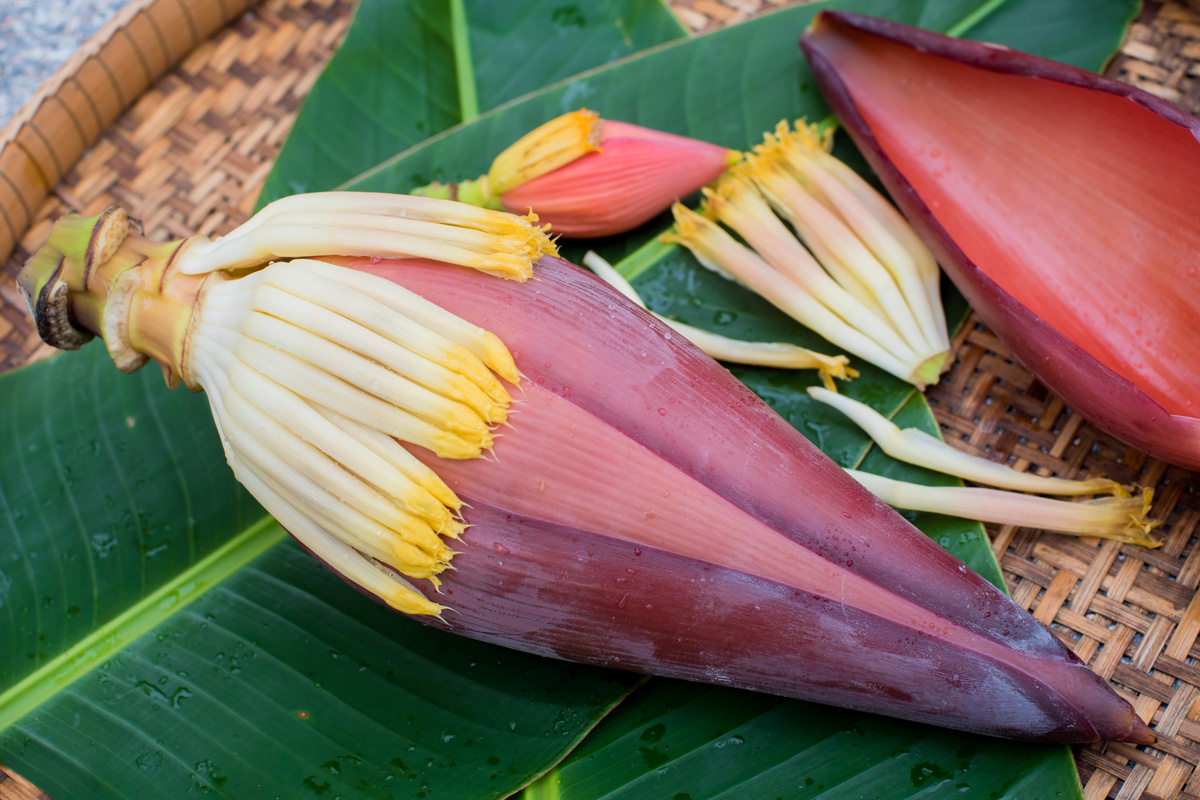 Banana Blossom
(Musa acuminate) Similar in taste and flavour to an artichoke, which is also a type of edible flower! How to use: Banana blossoms can be eaten raw, and are also cooked in soups, stews, and curries. They can also be steamed and served with sauces, and peeled apart like an artichoke.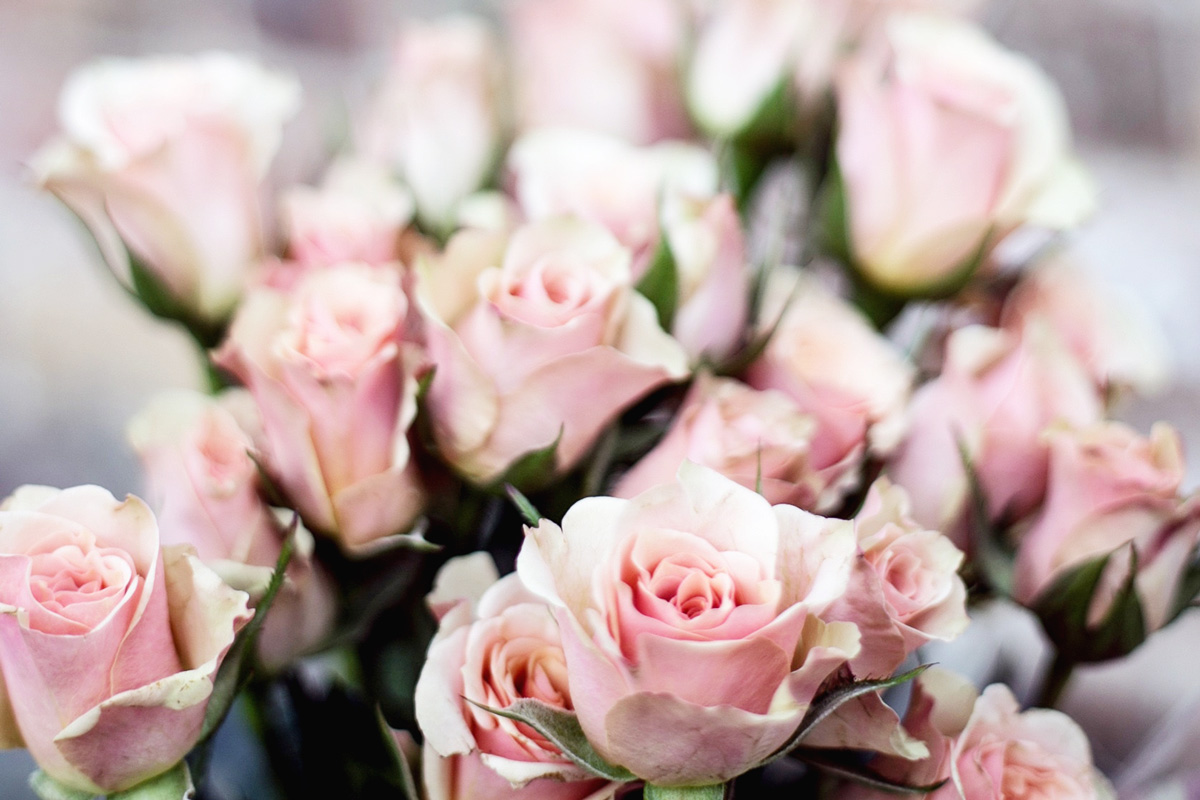 Roses
(Rosa) All rose types vary greatly in flavour - from full-bodied floral to pleasantly sweet and floral, to slightly metallic and even with overtones of ginger. How to use: Use petals to garnish desserts, sago and even salads. Adds colour and fragrance to salads and roasted meats.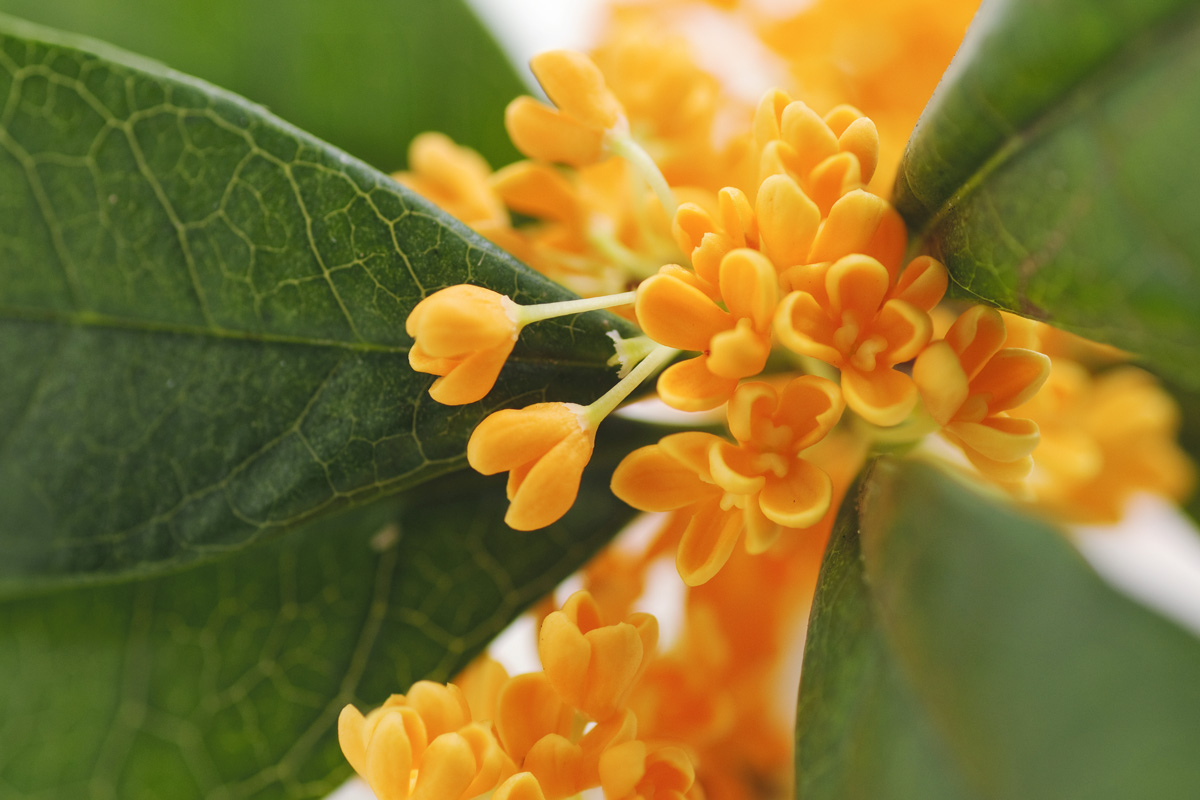 Sweet Osmanthus
(Osmanthus fragrans) The flowers are super fragrant and release a buttery sweet apricot scent. How to use: In Chinese cuisine, its flowers may be infused with green or black tea leaves to create a scented tea - guìhuāchá. The flowers are also used to produce osmanthus-scented jam (guìhuājiàng), sweet cakes (guìhuāgāo), dumplings, soups, and even liquor.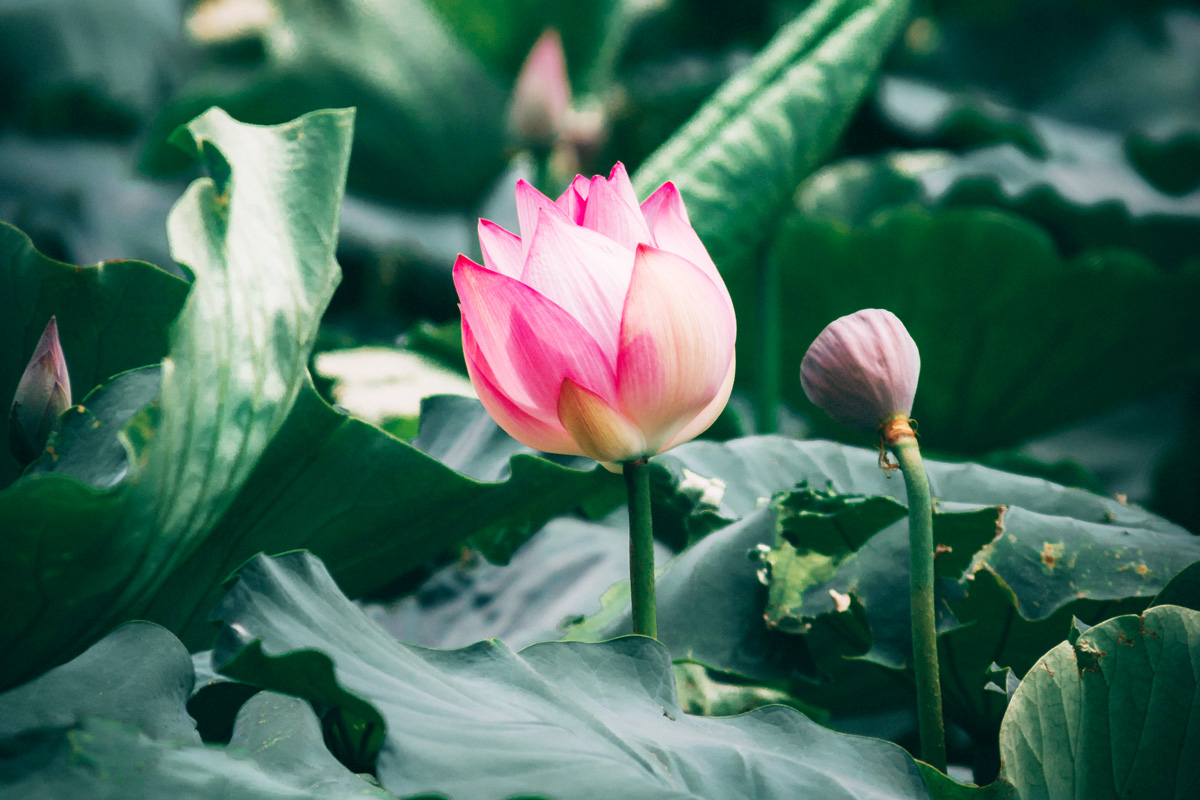 Lotus Flower
(Nelumbo nucifera) An incredible plant, eaten in almost its entirety, the leaves, stems, seeds and flower all have different tastes and uses. How to use: The rhizomes – or roots – are the most widely eaten part of the flower, and often dried and cooked as chips, served in soups and have a taste similar to the potato. The petals of the flower are often used as a garnish, while the seeds are eaten all over Asia as a snack and made into paste and used to fill dumplings.