Whether its high-end tuna served at some of our finest restaurants, or a quick handroll for lunch, sushi is eaten all over Australia by the kilo. There's a huge variety of different sushi, and it can get confusing for Japanese fish lovers as a lot of them look very similar.
So if you don't know the difference between your maki's – that's ok! That's why we're here! Please, read on and be enlightened.
The different types of sushi.
The Maki
Makizushi – often shortened to maki – is the all-encompassing term for sushi rolls. Maki is rolled into long cylinders using a bamboo mat, then sliced into discs, though plenty of shops will sell them whole.
There are four different types of maki: hosomaki, futomaki, uramaki and temaki. With the exception of uramaki, most of these sushi rolls are wrapped in nori seaweed, although soy wrappers, omelette and translucent slices of cucumber are sometimes used too.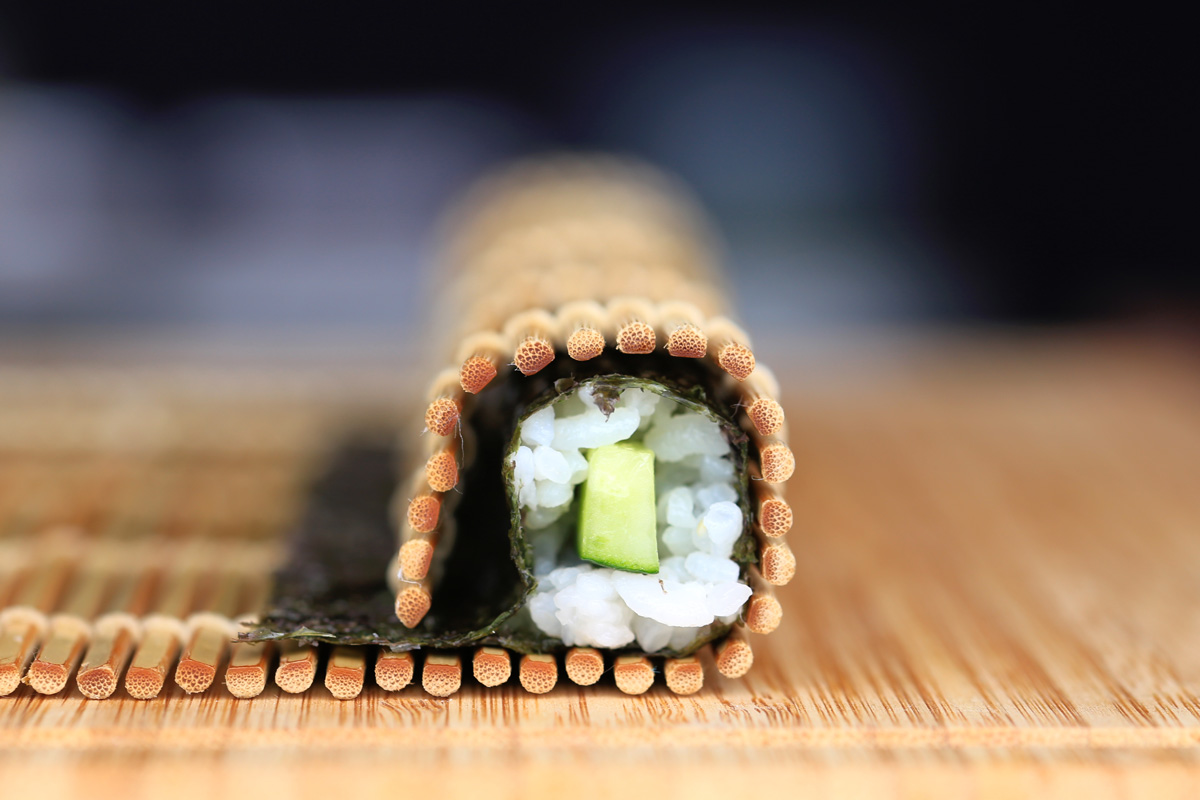 Hosomaki – 細巻き
Hosomaki is the most basic style of makizushi, which contains just one filling, perhaps salmon, crab sticks or cucumber batons. Due to only having one filling hosomaki is often rolled very tightly and can be quite small in size.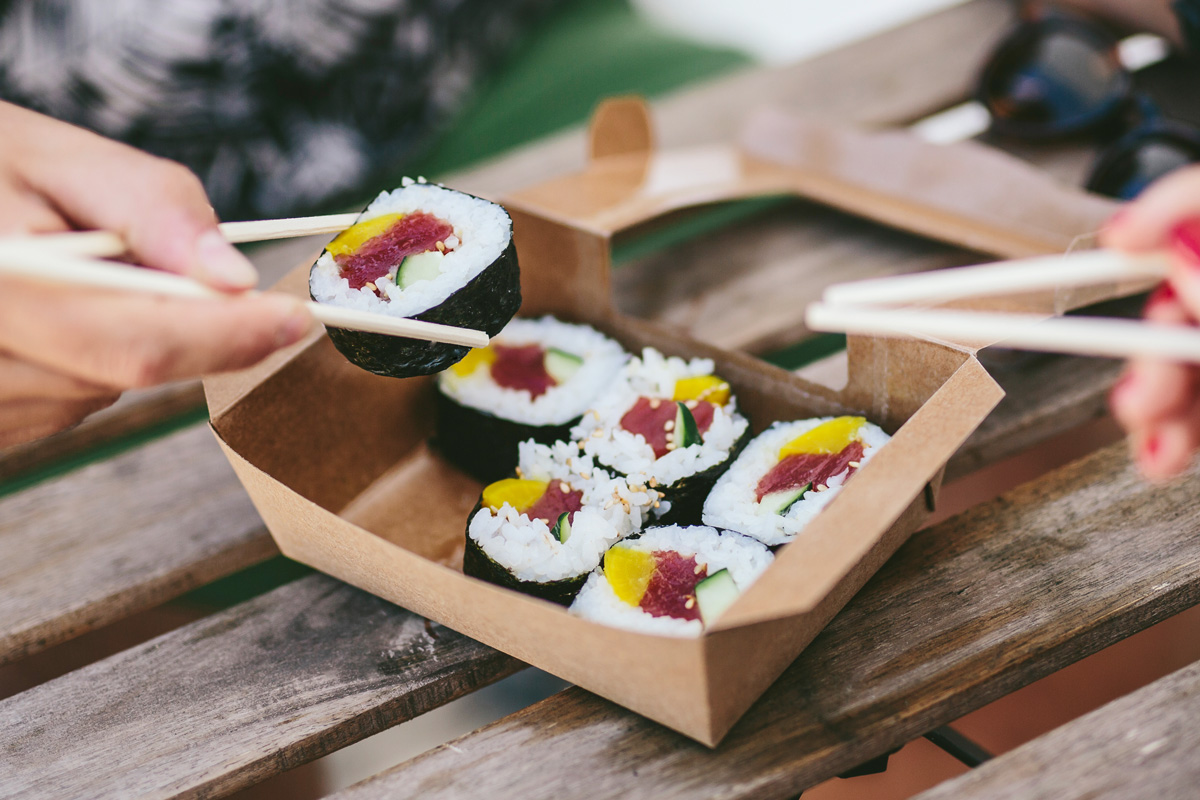 Futomaki – 太巻き
This maki usually contains two or three fillings and thus is bigger in size than hosomaki. Often raw fish or shellfish is paired with a vegetable, such as pickled daikon, avocado, cucumber or carrots. You'll often find Kewpie mayo or even smoked mackerel paste being used as a binding agent and flavour enhancer.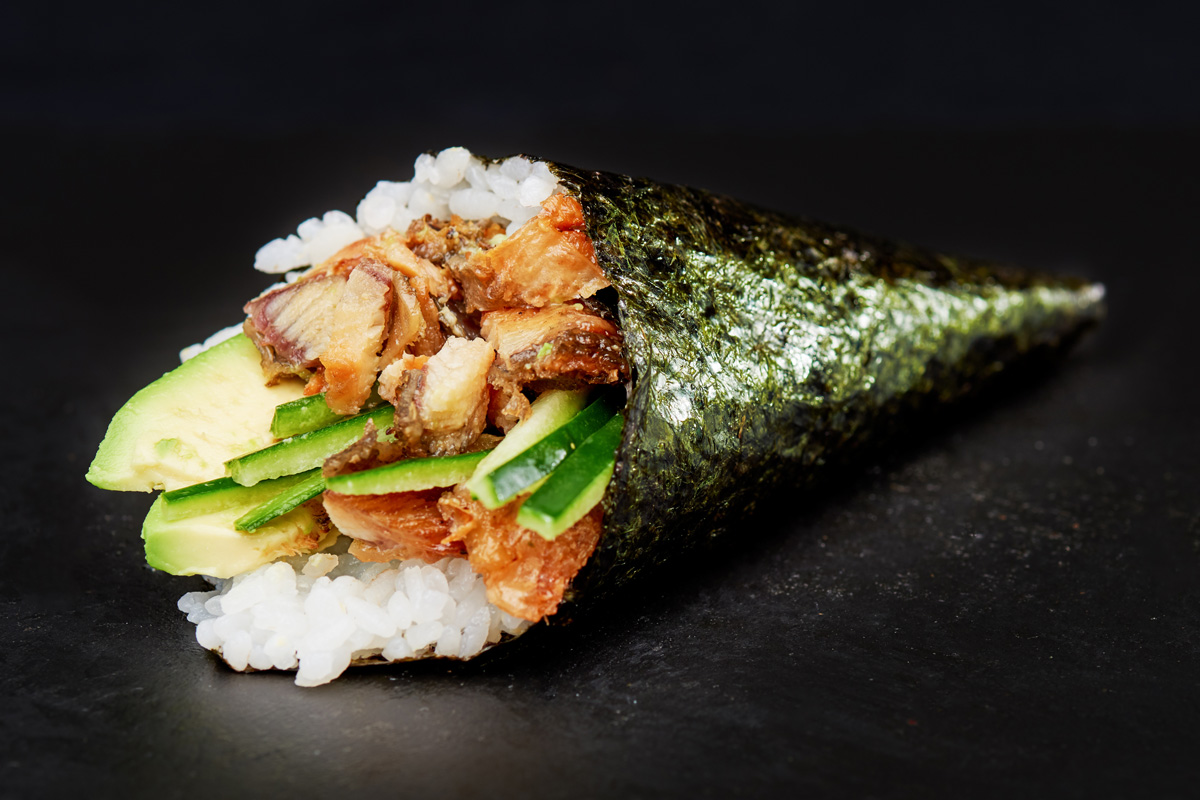 Temaki – 手巻
Temaki sushi is distinguished by its big, nori-shaped cone. Unlike other forms of makizushi, temaki is usually eaten with your hands rather than with chopsticks. It's the most substantial form of makizushi, but beware: the nori gets soggy really quickly, so they should be eaten straight away.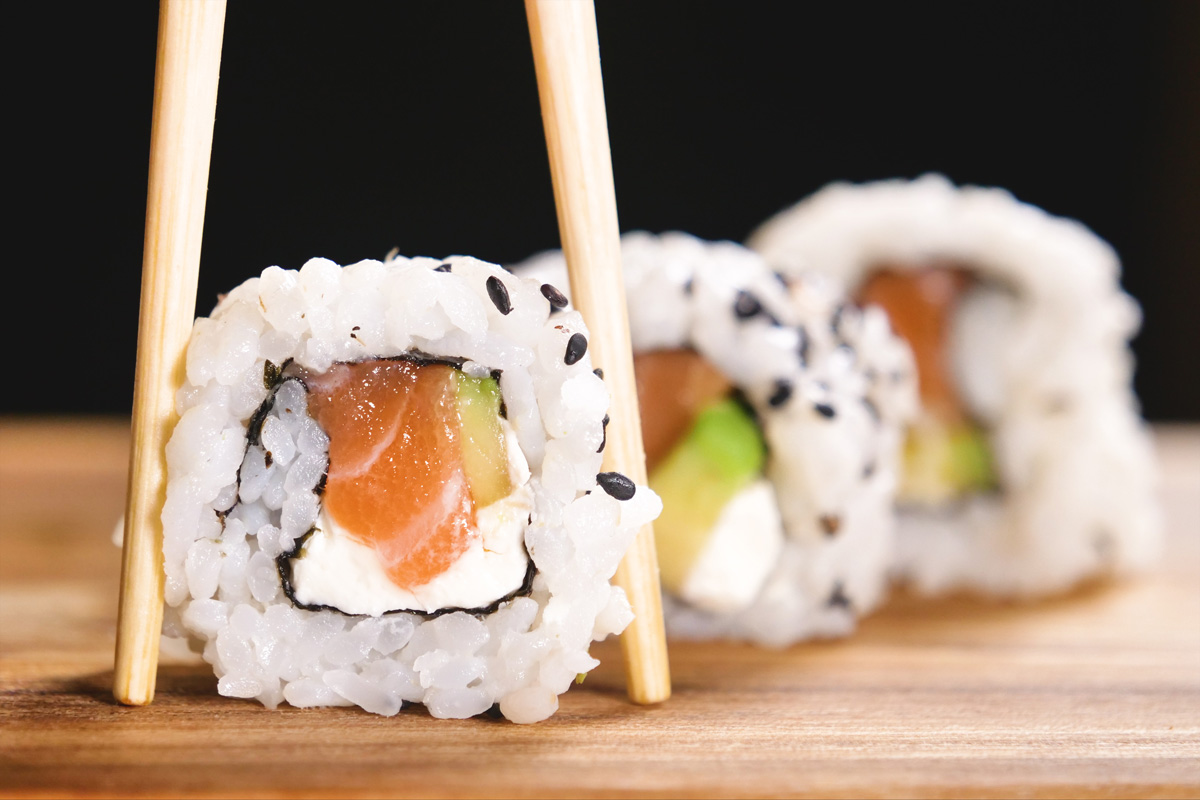 Uramaki – 裏巻き
Like futomaki, uramaki usually has two or more fillings, but instead of being wrapped in a sheet of nori seaweed the rice is on the outside and the tightly-furled seaweed sheet is on the inside. Uramaki isn't traditional sushi as it was invented in America, where it was thought the seaweed that was best concealed inside the sushi roll so as not to scare of conservative white people. A California roll is a classic example of uramaki and is often rolled in sesame seeds or roe.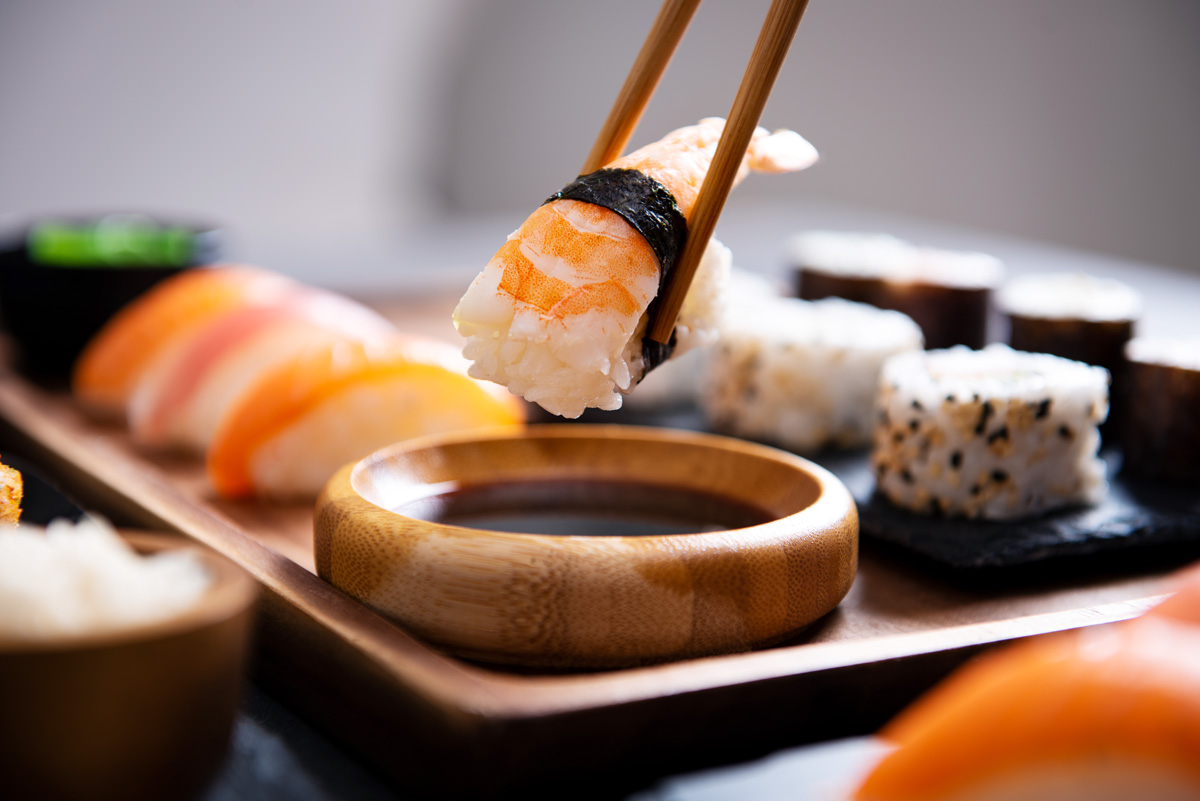 Nigirizushi – 握り寿司
Best made fresh, Nigiri is a hand-moulded piece of rice topped with thin slices of raw fish, rolled omelette, cooked prawn or smoked fish or eel. Sushi chefs often use a small dab of wasabi to affix the fish to the rice, so you usually won't get extra on the side. Like the makizushi, nigiri can be eaten with chopsticks, however, it's also acceptable to pick it up and eat by hand, so don't feel awkward if you've been doing this anyway! It's customary just to dip a corner of the fish in soy, so as not to over-salt the nigiri.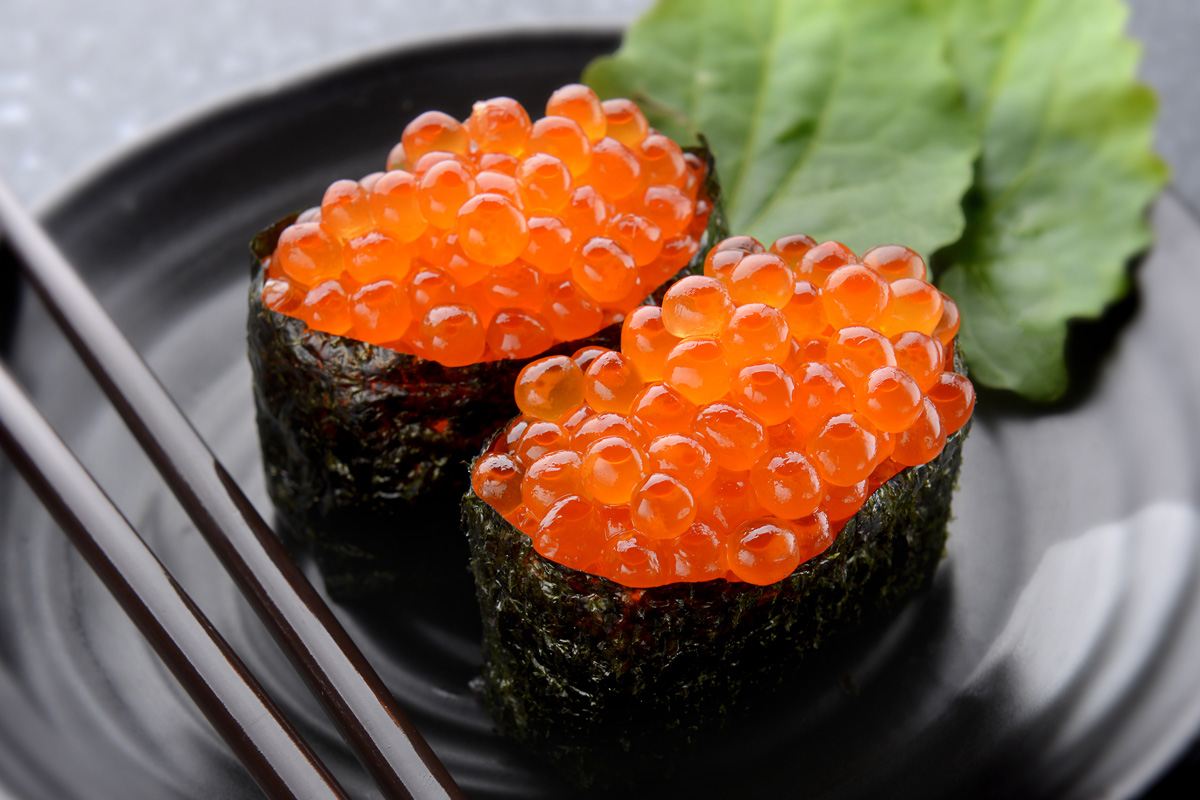 Gunkanmaki – 軍艦巻
Also known as Battleship maki, this type of nigiri is essentially an envelope of nori filled with rice and then topped most commonly with roe, though sea urchin is another popular topping.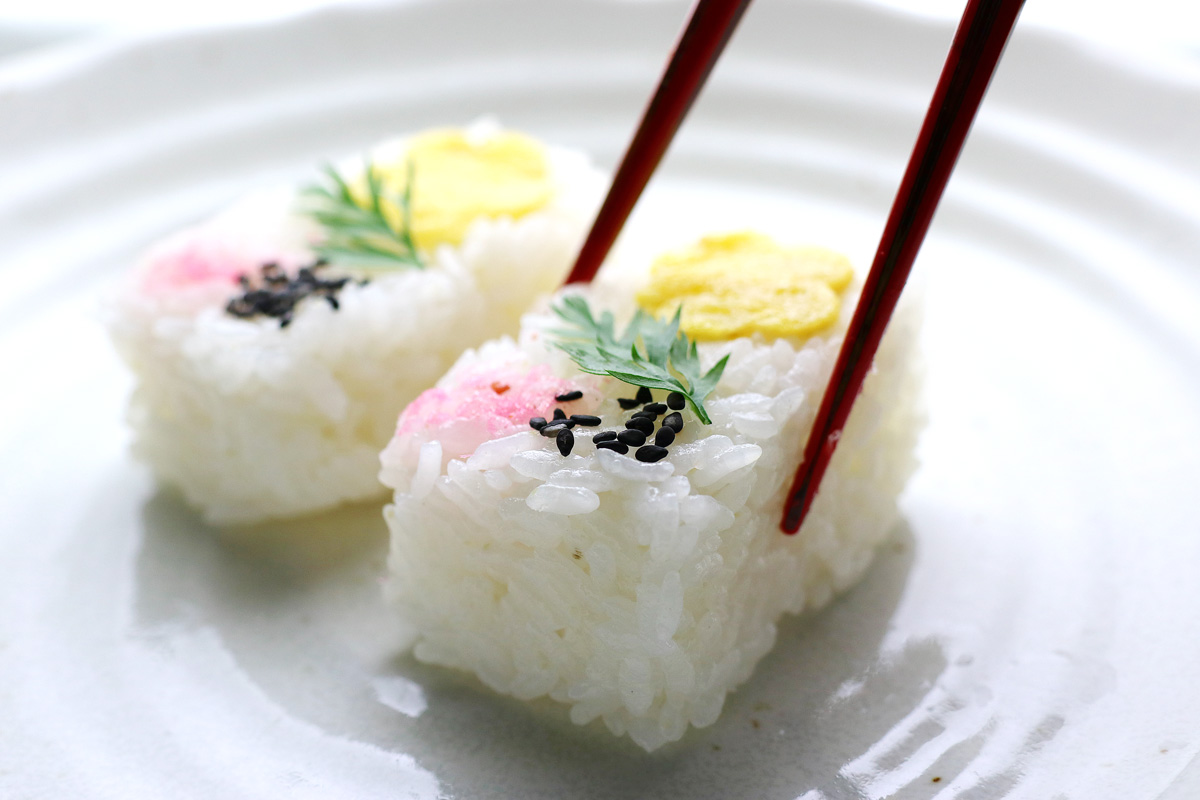 Oshizushi – 押し寿司
A bit like a Japanese jaffle, oshizushi is made by pressing blocks of rice and sushi toppings in a special mould - called an oshibako - to create perfect shapes that are then sliced up and served. Chefs can get quite creative and take advantage of the moulds to make some really interesting looking sushi.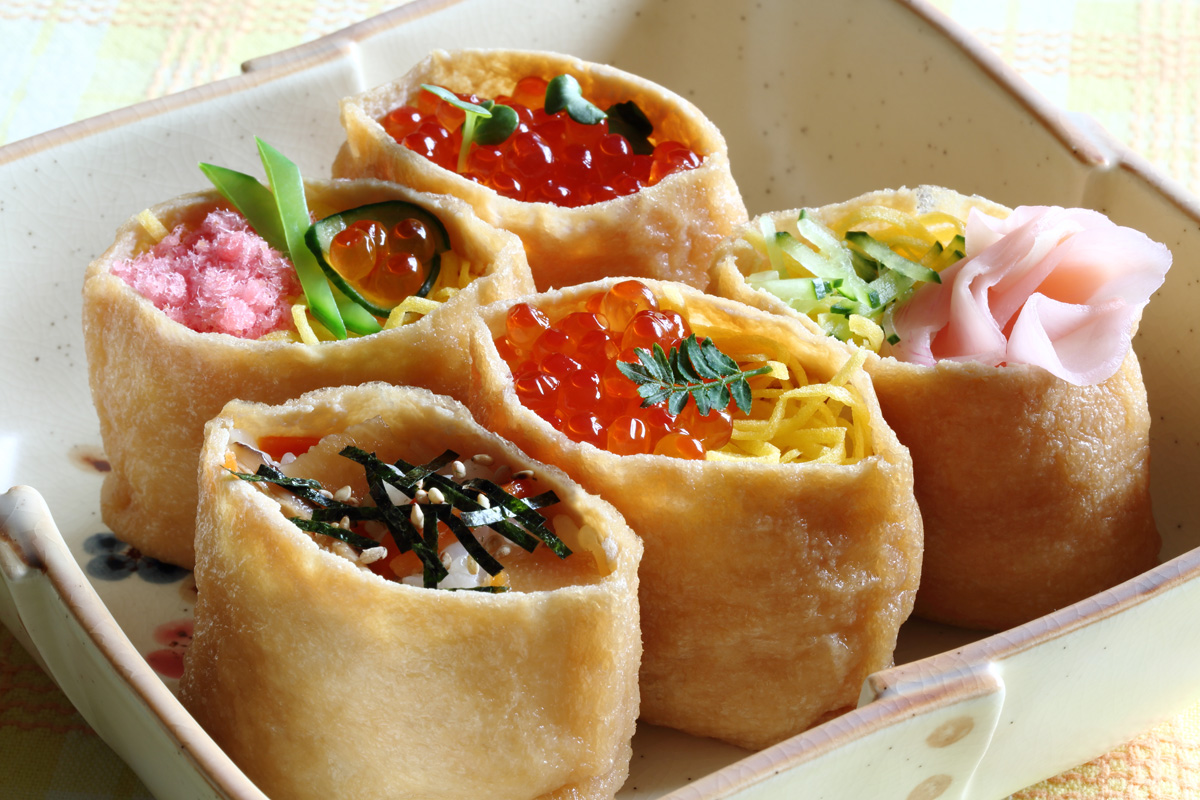 Inarizushi – いなり寿司
This sushi looks a bit like gunkanmaki, but are made of sushi rice wrapped inside seasoned and deep-fried tofu pockets called inari age. Inarizushi is usually just filled with rice and sprinkled with sesame seeds.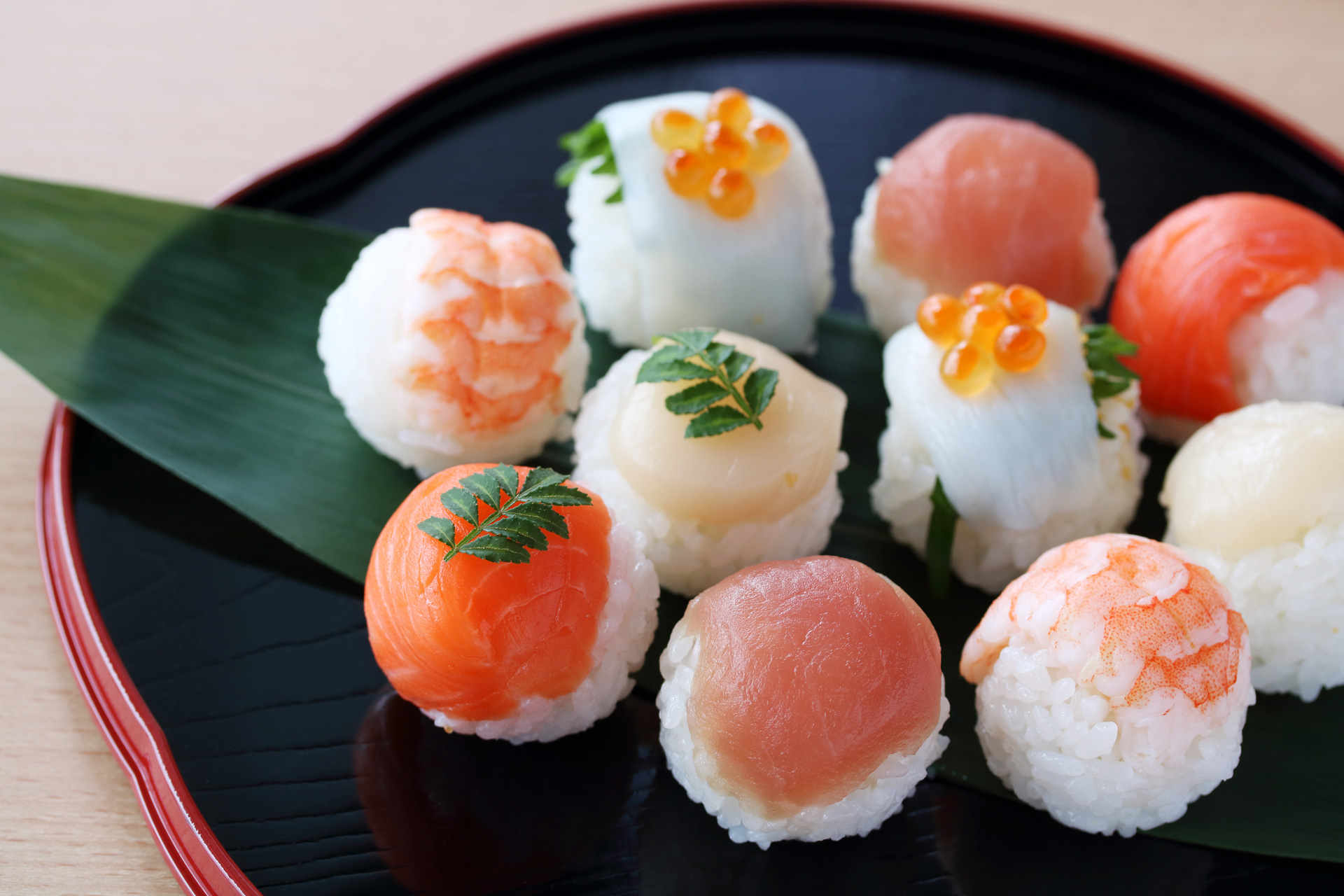 Temarizushi – 手まり寿司
Temari is Japanese balls made by winding colourful thread around and around into ball shapes in a range of different patterns. Temarizushi is – as you've probably guessed – ball sushi, where the fish and rice is pressed into a ball by hand.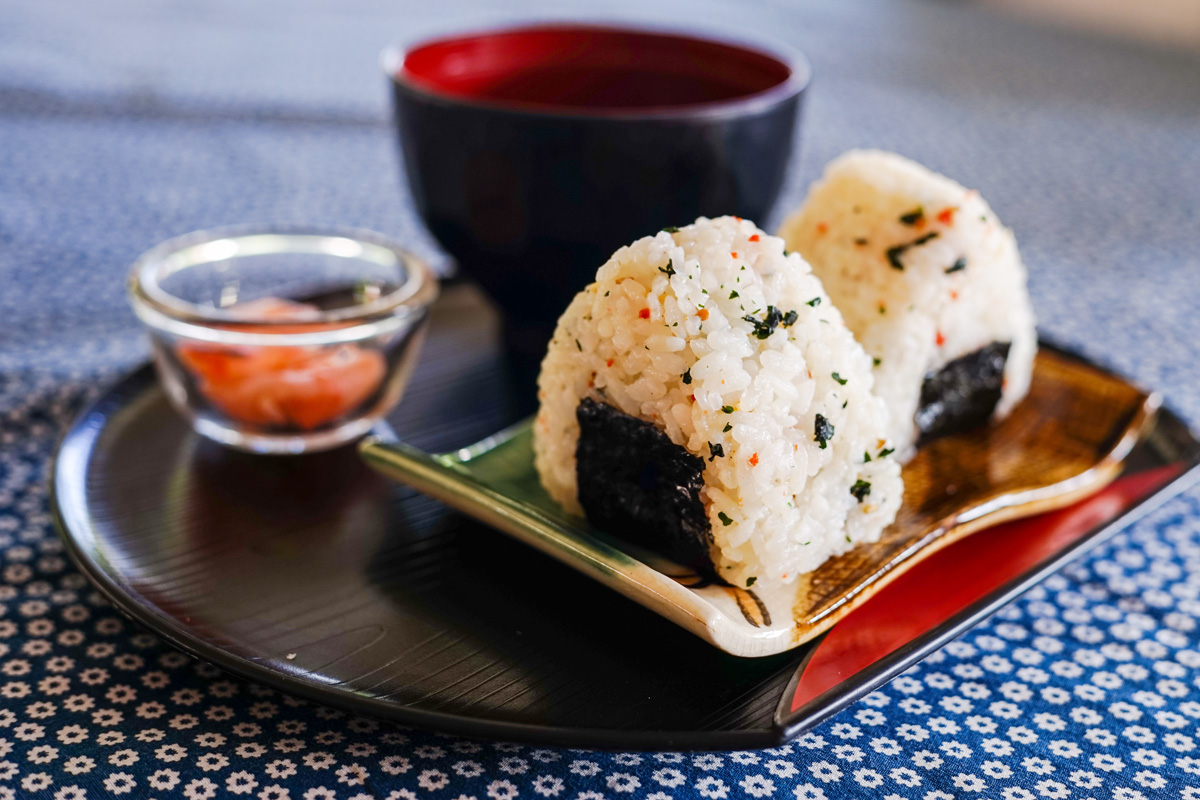 Onigiri – おにぎり
Technically not a sushi, these rice balls are traditionally filled with pickled ume (umeboshi), salted salmon, katsuobushi, kombu, tarako, or any other salty or sour ingredient. Though they look a lot like sushi, there are not actually sushi, so don't be fooled!