Crabs are one of the most delicious things you could eat, but they can be tricky to cook! Here we share a step-by-step guide on how to prepare a crab for cooking.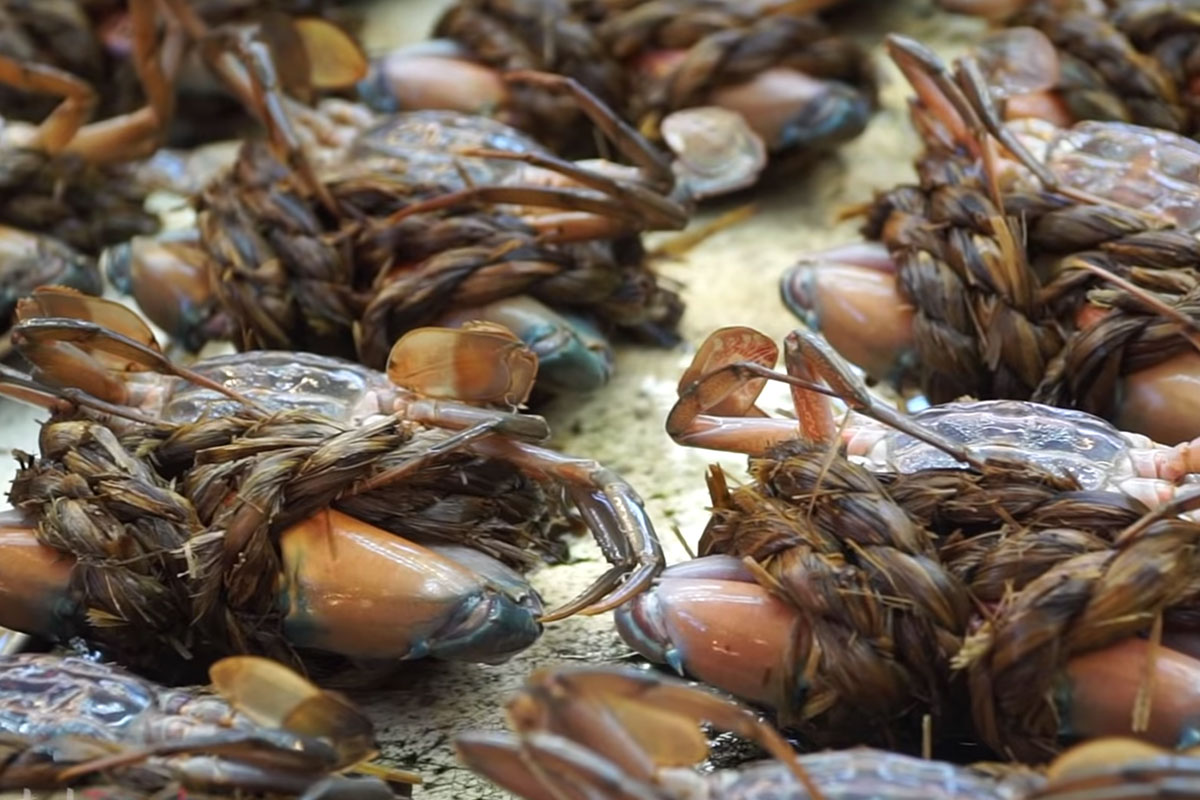 Select Your Crab
Like all seafood, quality counts when choosing your crab, so pay a visit to your favourite fishmonger or fish market to select the best crustacean. Different crabs are suited to different dishes: Giant mud crabs are great for curries and stir-fries. Delicate blue swimmer crabs are better for salads and light starters. Spanner crab is delicious with pasta or noodles.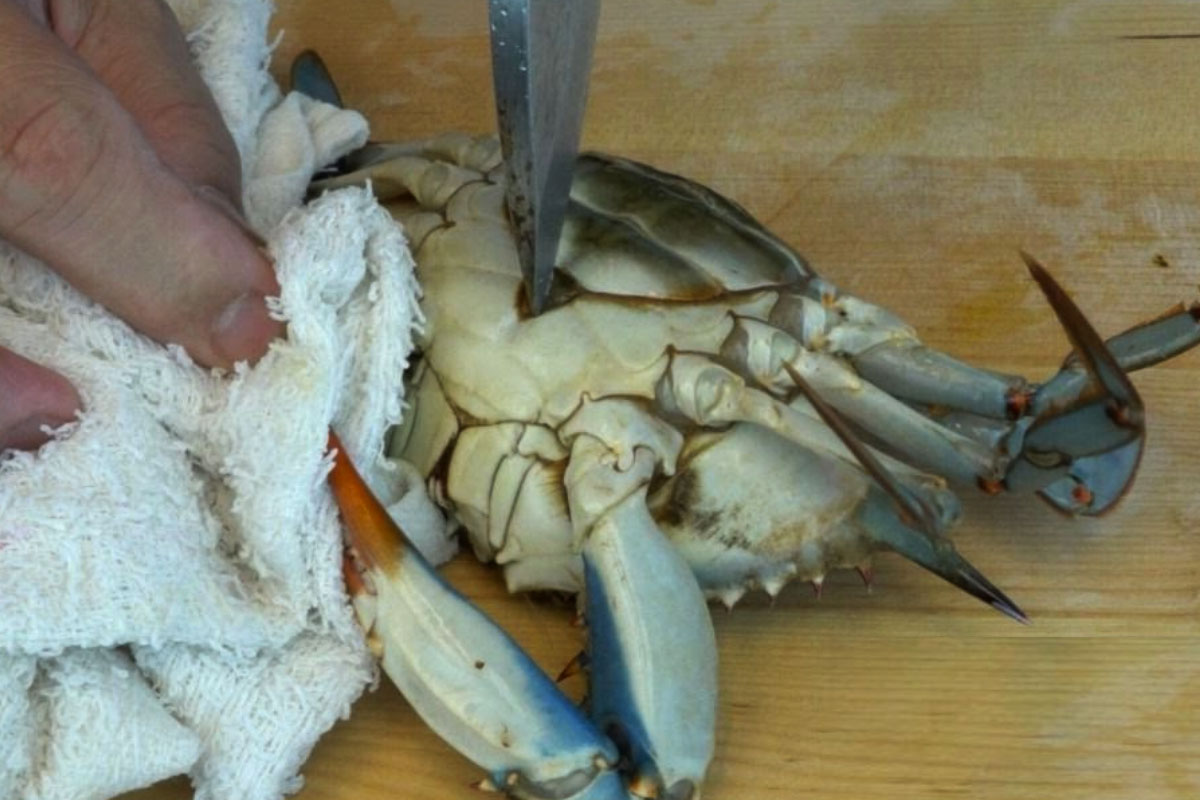 Prepare Your Crab
Start by humanely preparing the crab to be cooked. Plunge the crab in ice water for several minutes and then use a sharp knife to cut into the head or main nervous system. Just be swift. The chilled temperature makes sure they won't feel pain. In some Asian cultures, it is customary to thank your food when preparing, so you might want to do that too.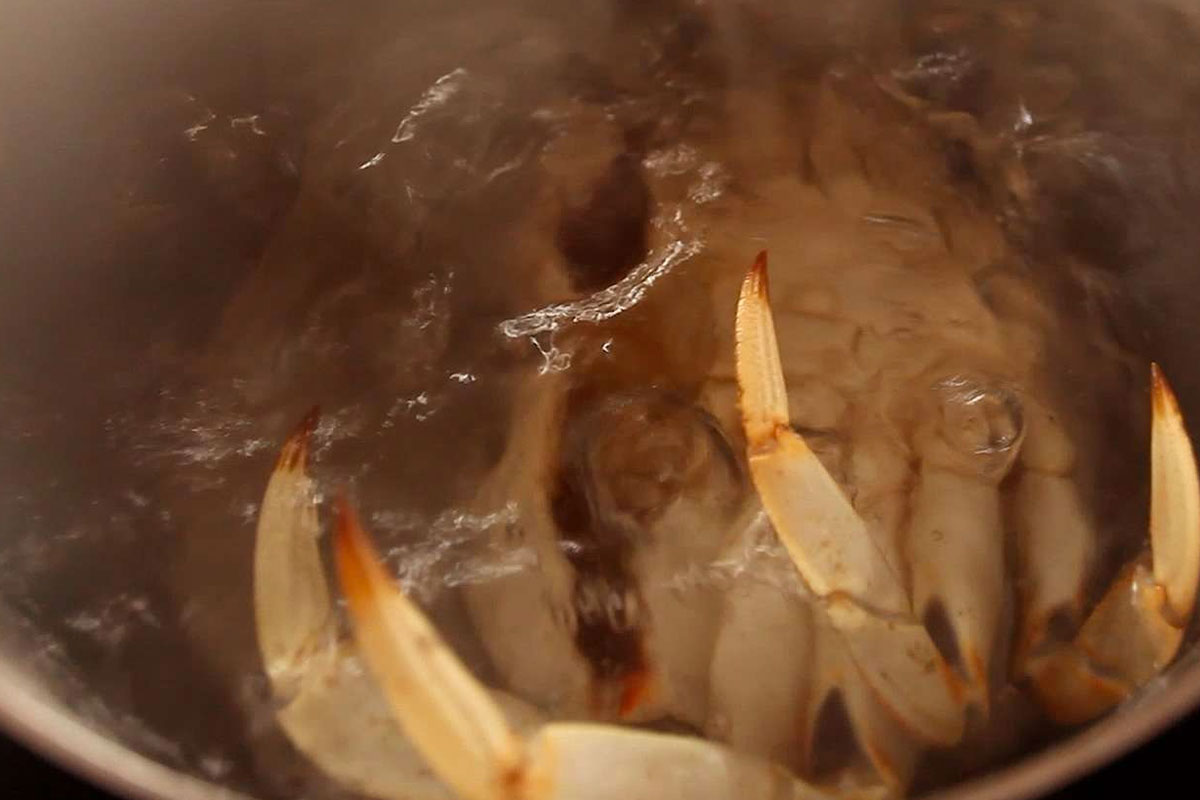 Cook Your Crab
Steam or boil your crab in a large pot. Around 7 minutes for every 500 grams should do the trick. The crab's shell should change to a bright orange colour. Rinse your crab under cold running water, then allow it to cool completely.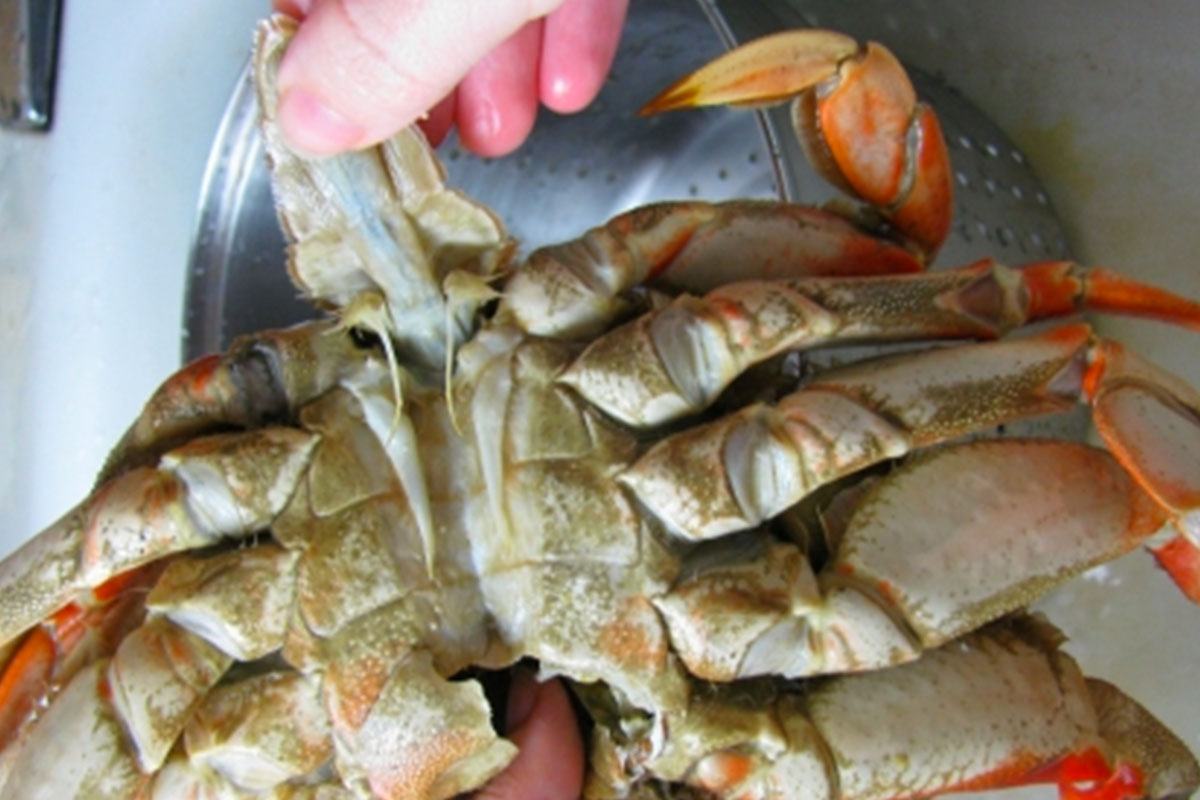 Remove the Apron
Turn the crab upside down so the undercarriage is facing you. Insert your thumb at the base of the apron (flap), then lift it up and remove it.
Remove the Top Shell
Hold the crab firmly with one hand, then remove and discard the top shell. If desired, remove and save any roe (or mustard) to mix with dressings or rice.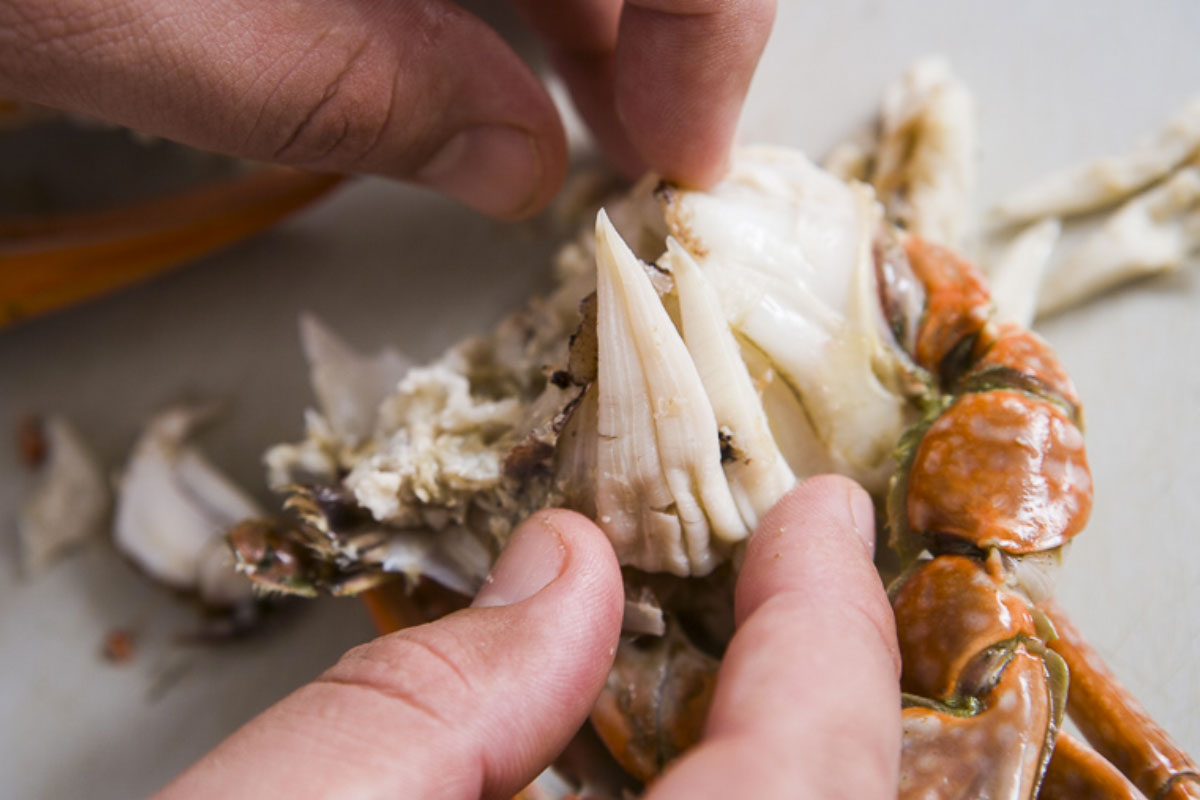 Remove the Gills
Remove and discard the spongy, feathery gills from either side of the body - also known as 'dead man's fingers'. These tough, fibrous parts are inedible.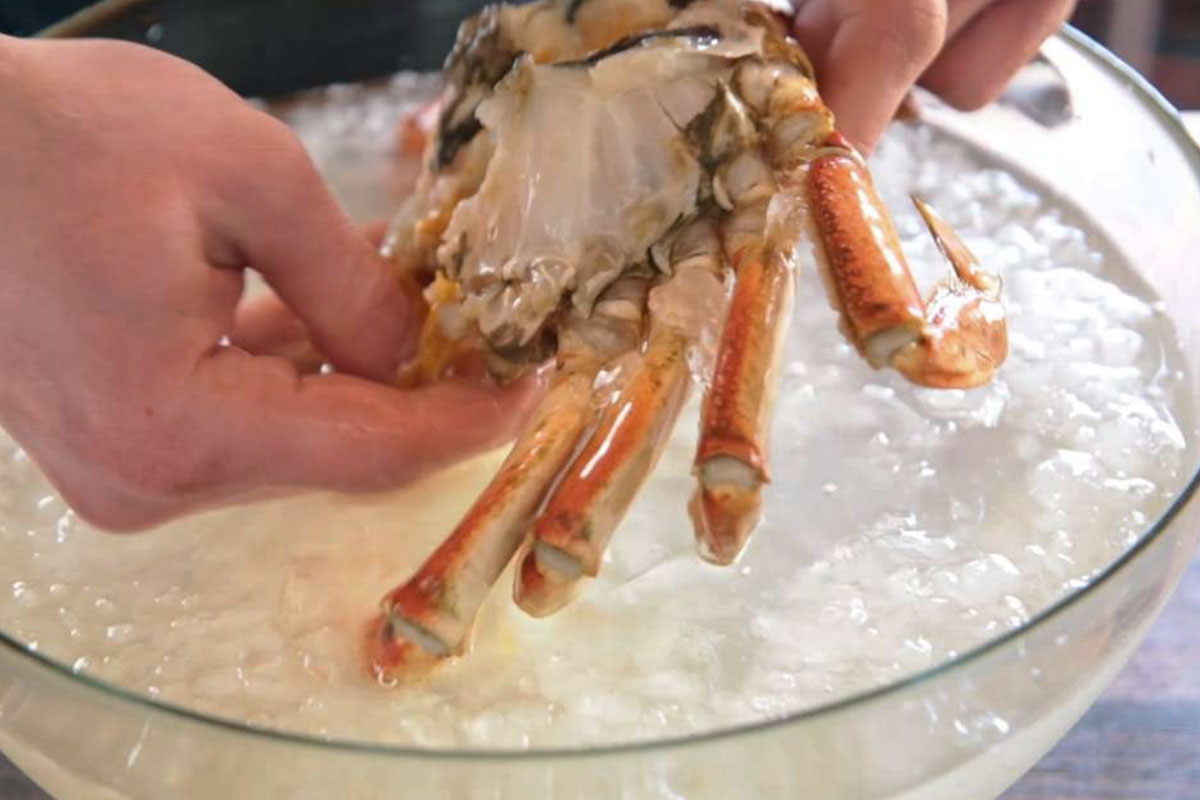 Rinse
Rinse the crab under cold running water.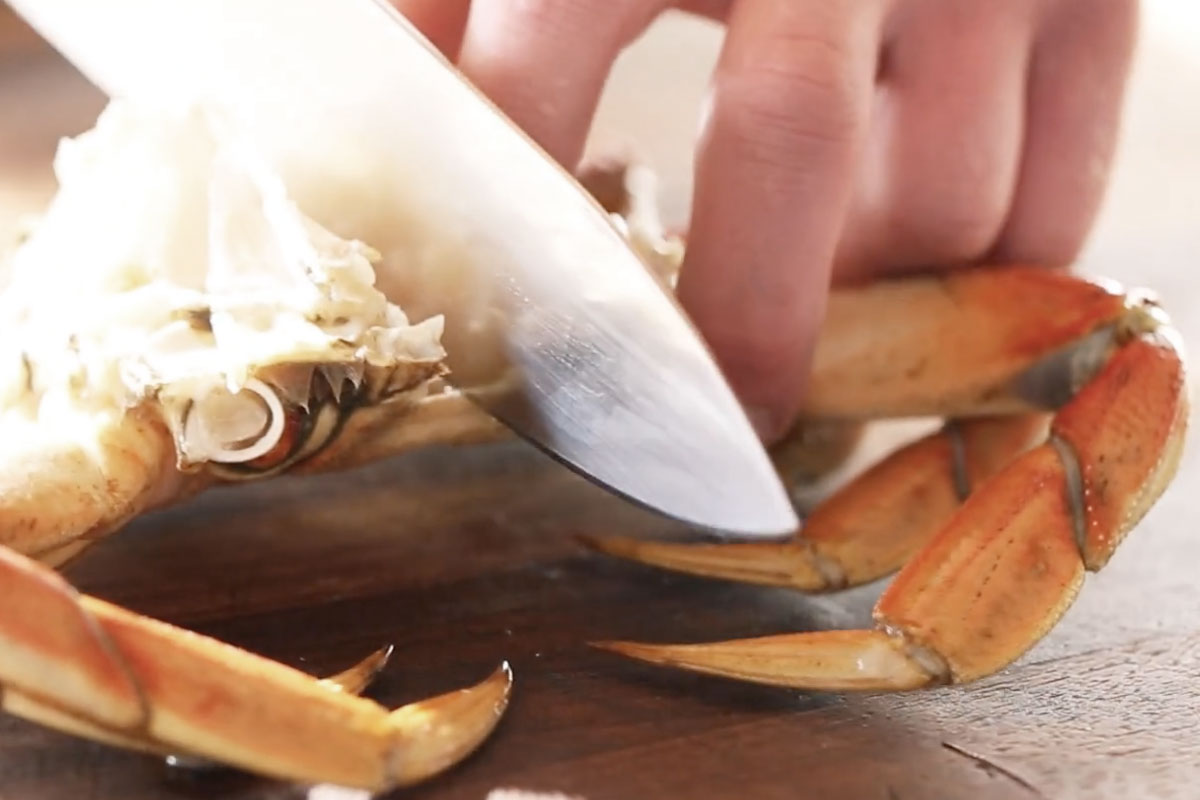 Segment
Using a kitchen cleaver and cut the crab into segments, making it ready for stir-fry or any suitable cooking method for your crab type. Need some ideas? Check out our
delicious crab recipes collection
! Be sure to give your guests nutcrackers and a skewer so they can scoop out all of the delicious meat.