From the Far East to the South, Asian cultures have consumed natural herbs, fruits and spices in various ways for general wellness and as health remedies since ancient times. While some are certainly steep in 'questionable' or superstitious beliefs, many of these ingredients have been scientifically proven to contain actual health benefits, and remain a key part of everyday consumption and some medical practices. In China, for instance, traditional medicine is a respectable scientific field and often used in tandem with modern treatments.
Here are 8 common ingredients that are great for your health.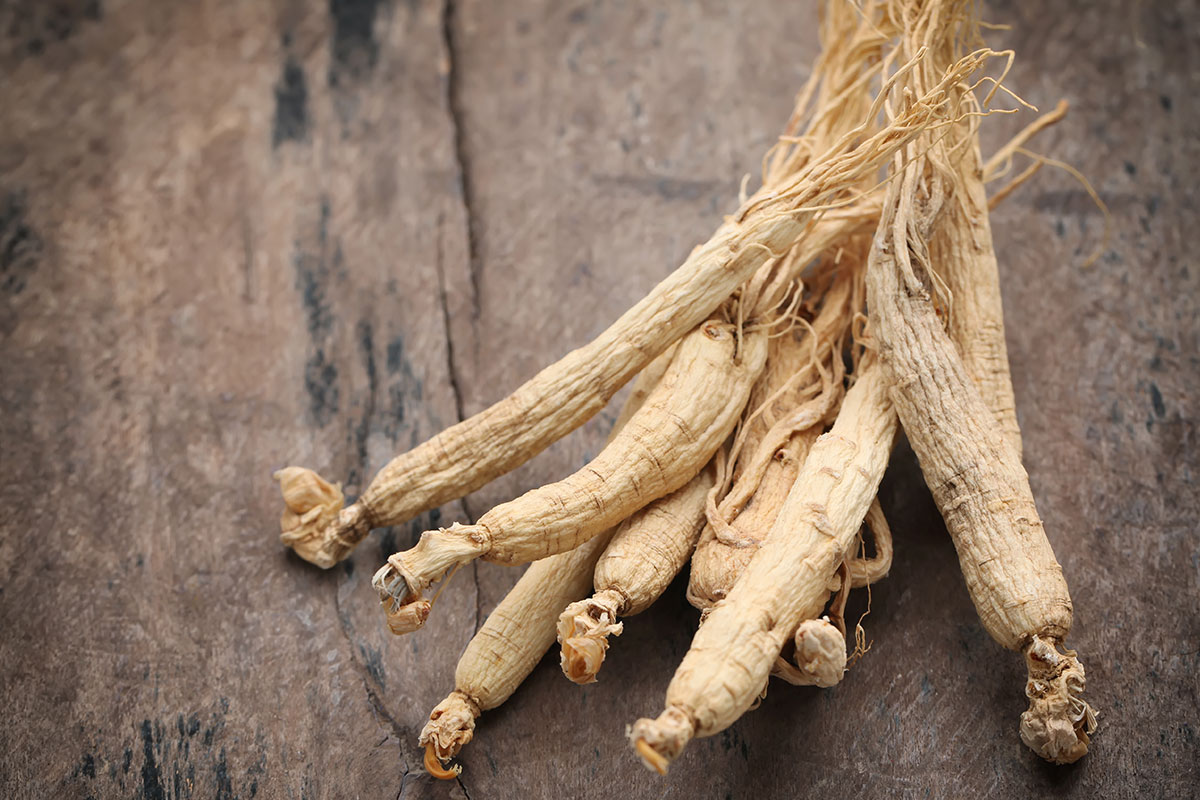 Ginseng
Probably the most well-known of traditional Chinese herbs, Ginseng is a slow-growing short plant rhizome named after its human-like shape – literally translates as 'human root'. Even Americans use it as a relaxing agent, while the Asian variant is proven to have an invigorating effect. Multiple studies around the world have shown that it works as an antioxidant, a 'booster' to your immune system to fend off infection and disease, beneficial to brain function, keep blood sugar optimal, fight fatigue and increase your body's energy levels. Ginseng can be sliced and stewed in hot water to make tea, cooked in soups and even stir-fries. It has a bitter, earthly flavour with a light touch of carrot-like sweetness.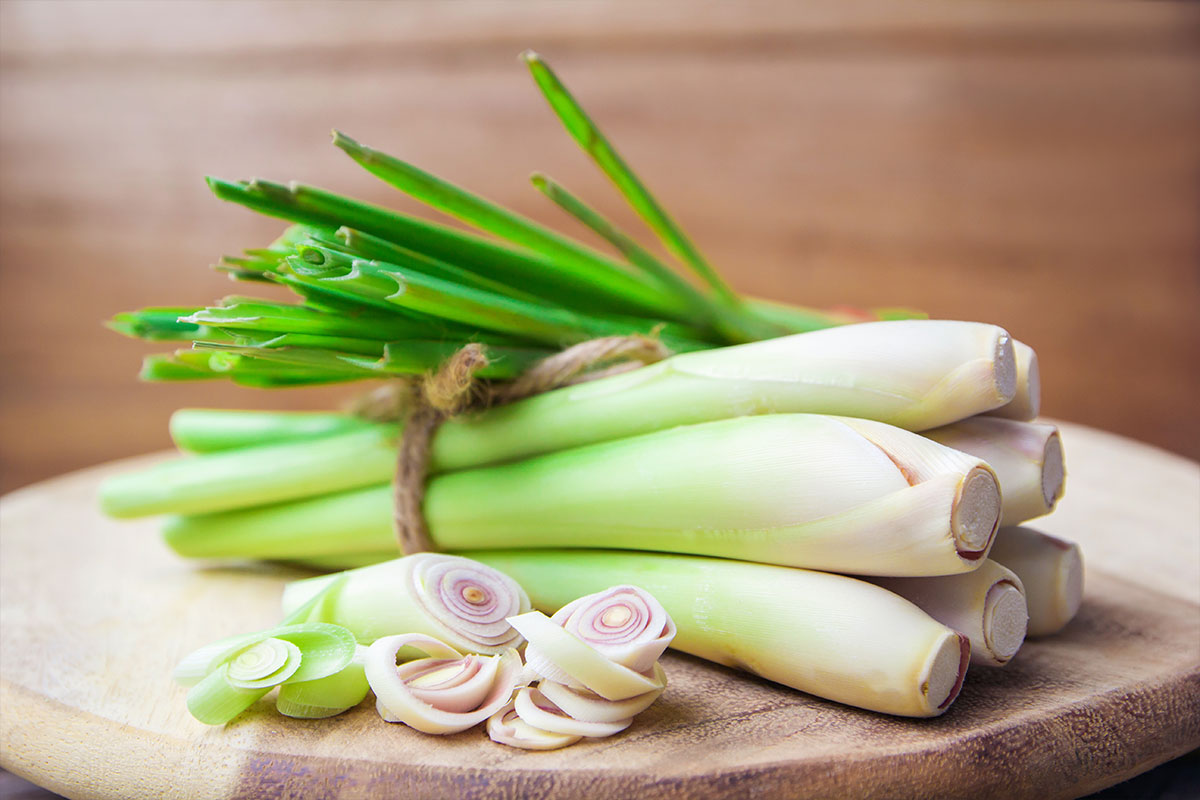 Lemongrass
Most popularly used in Southeast Asian cuisines, lemongrass is a tropical plant with a sweet-sour fragrance and mildly sweet flavour. It's high in dietary fibre with no cholesterol and contains vitamins, iron, zinc, phosphorus and magnesium. According to the Memorial Sloan Kettering Cancer Center, the aroma itself may help with stress and anxiety, while consumption may also prevent infections. A study published in The Food Chemistry journal showed that lemongrass can boost your oral health by curbing bacteria growth; while another study in the Journal of Medicinal Food suggests that drinking lemongrass tea infusion can boost red blood cell levels. Other studies also found that it promotes digestion, reduces the risk of cancer, enhances your metabolism and even helps you lose weight.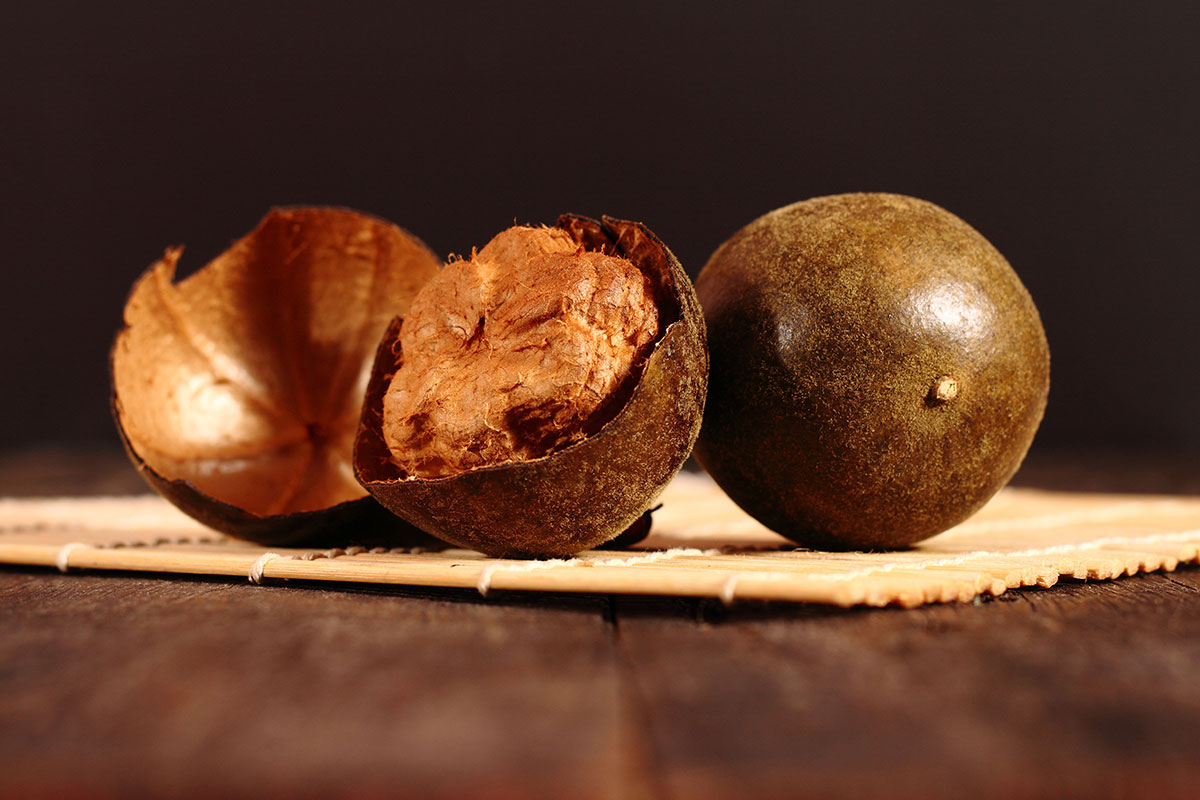 Monk Fruit
Originating from southern China, this small, unassuming brown-skinned fruit is named after the monks who first cultivated it in centuries past; and is still enjoyed to this day, cooked into a refreshing herbal tea from households to restaurants. A carb-free natural sweetener that's proven safe for everyone, including pregnant women, children and even those with diabetes by the American Food and Drug Administration. It contains no calories, can promote weight loss, help prevent cancer; and is a traditional Chinese remedy to relieve sore throat and reduce phlegm.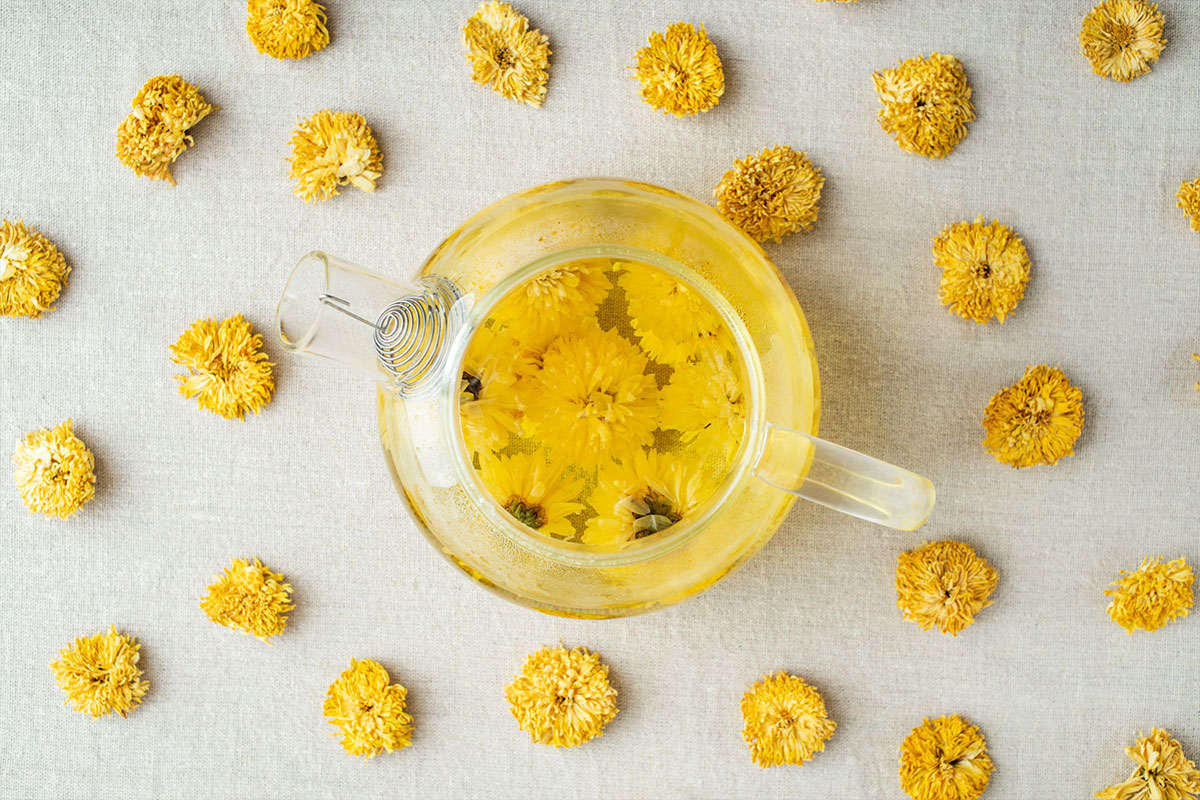 Chrysanthemum
This many-petalled Asian flower has been cultivated as a herb since the 15th century BC - not just pretty to look at, but also significant in Chinese and Japanese cultures, sometimes known as 'The Golden Flower'. Besides for ornamental and decorative purposes, Chrysanthemum is mostly dried and used to make tea with a soothing mild fragrance similar to chamomile. The petals, leaves and stalks are also edible after a brief blanching in hot water and add a colourful, refreshing taste to your salads. In traditional Chinese medicine, Chrysanthemum is used to treat respiratory problems, high blood pressure, reduce anxiety and as a remedy for common cold and fever. Nutritionist Renee Rosen from the Institute for Integrative Nutrition suggests that long-term enjoyment of Chrysanthemum tea can also reduce heat and prevent inflammation.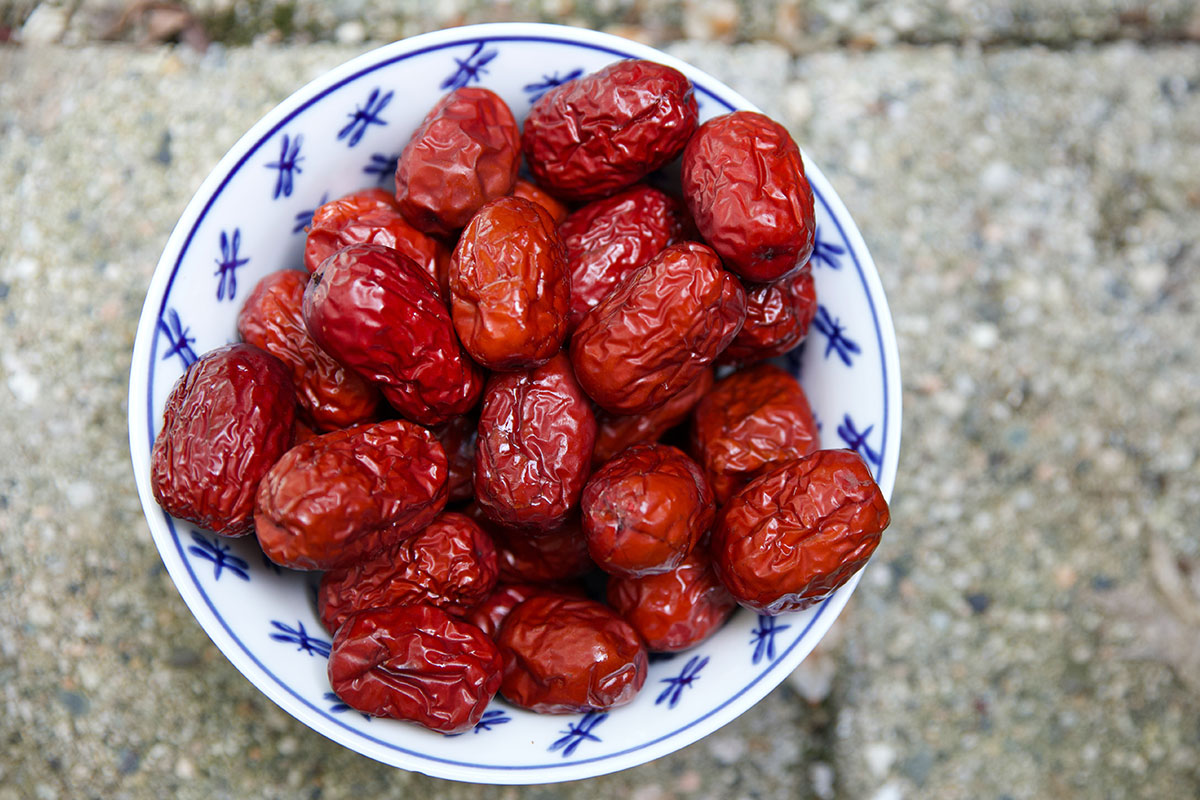 Jujube
Also known as Chinese dates, this small deep-red coloured fruit with wrinkled skin has a sweet flavour and chewy texture; often dried and used in candies, desserts, and herbal soups, though also tasty as a raw snack. It is low in calories, rich in fibre, antioxidants, as well as Vitamins B and C. Jujube fruit is great in maintaining your nervous system and immune system, while also promotes healthy digestion, improves your mood and relieves anxiety.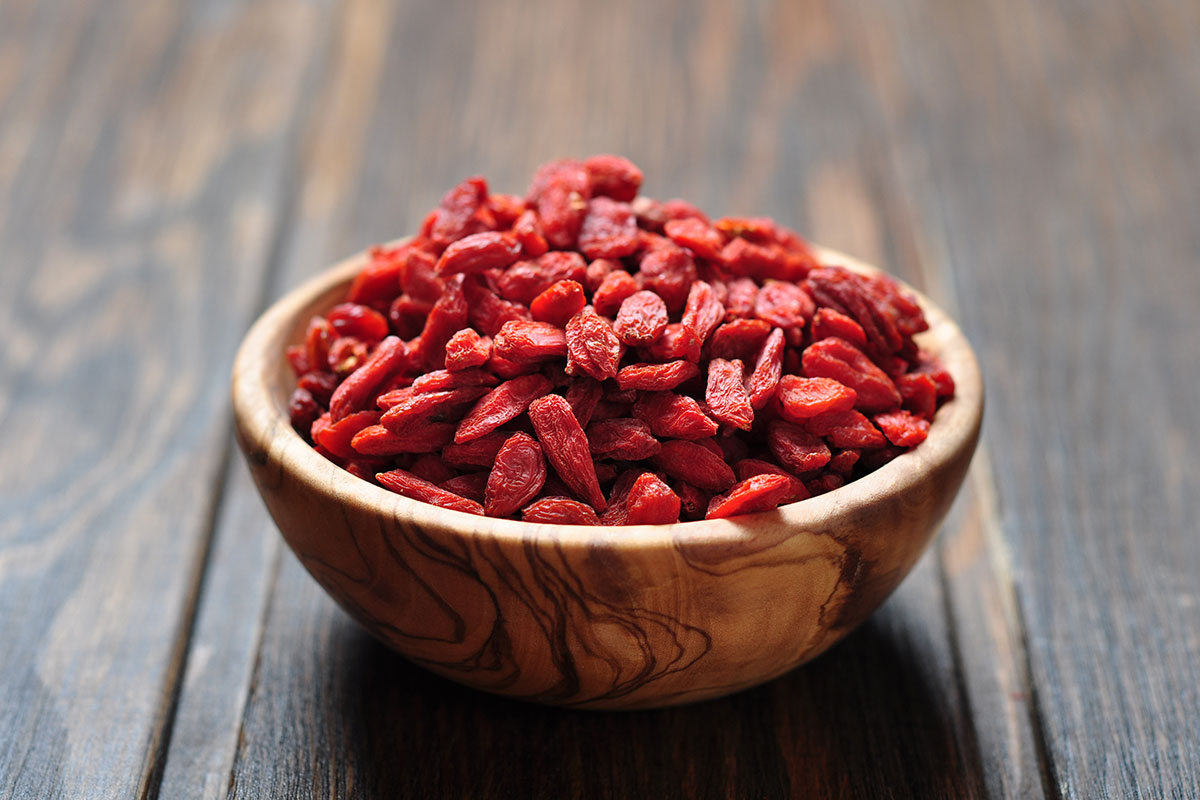 Goji Berry
These sweet and tiny cuties have been an anti-aging Chinese remedy for maintaining eyes and kidney health for over 3000 years; savoured in dessert soup, herbal broth, tea infusion, as well as flavouring chicken and pork dishes. You can also enjoy them just like any kind of berry fruits. A superb source of Vitamins C and A, fibre, iron, zinc, antioxidants and essential proteins. It's also proven to support your immune system, contains beta-carotene that promotes healthy skin, stabilizes blood sugar, prevents liver damage, and helps with depression, anxiety and sleep.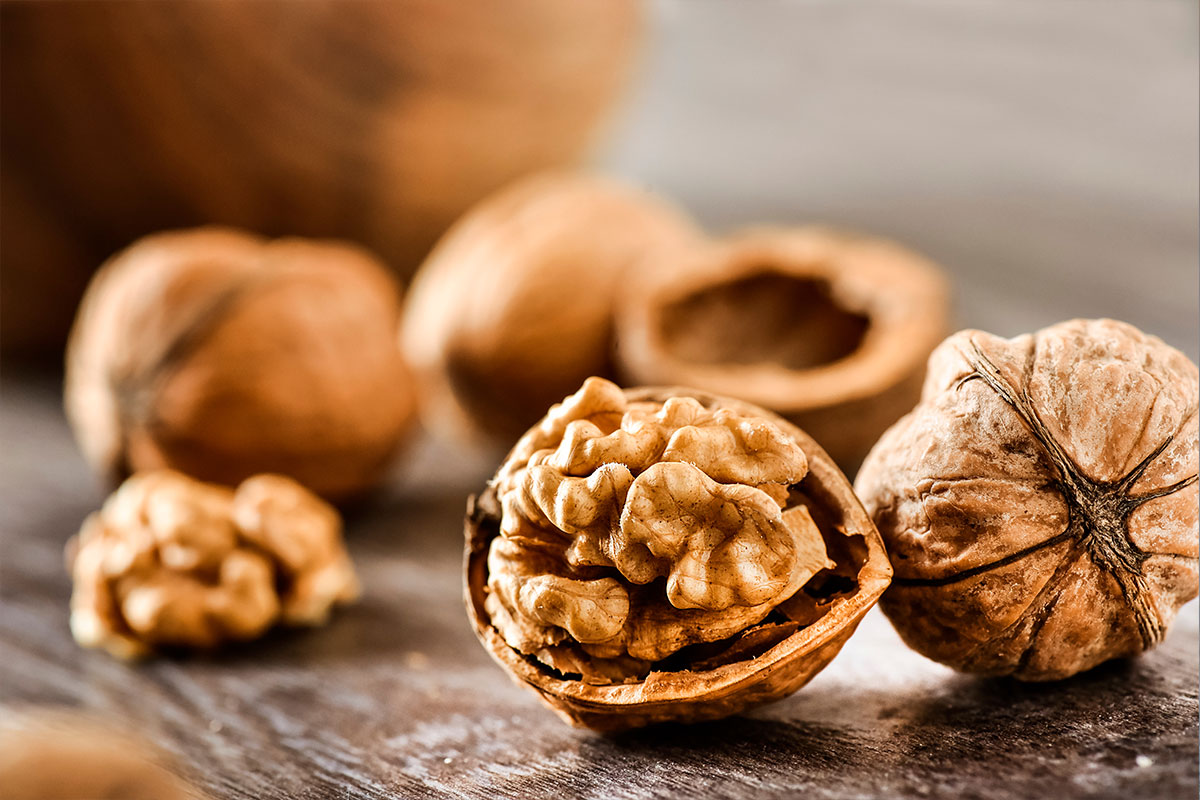 Walnut
Enjoyed in both Asian and Western cuisines, walnuts pack a punch of goodness including Omega-3 fatty acids, Vitamin E and folates – all of this help promote your eyes, heart and brain health. In traditional Chinese medicine, walnuts are a 'warming' food, making it an awesome winter snack.
Turmeric
Turmeric is a common spice ground in powder form that gives curry dishes their yellowy shade and aromatic flavour; also recently made popular in café lattes. It contains Curcumin, which is an active ingredient with powerful anti-inflammatory properties that prevent bacterial disease and is a strong antioxidant. It also boosts brain function, lower the risk of heart failure, helps delay aging, fight depression and may even aid with treating Alzheimer's disease.