Fact: different cultures in different regions eat different foods. Mind-blowing I know. And what seems foreign and strange to us only feels that way because it's not part of our everyday life.
But, there are exceptions. Some foods are weird. Full stop. Period. Exclamation mark. Okay, maybe not an exclamation mark.
Even for those that eat them every day, some food is still a little weird, a little alien, a little je ne sais qoui. And that's what makes them so fascinating.
From the phallic to the deadly to the downright terrifying, here are some of our favourite weird and wonderful eats from Asia.
Geoduck
First off, it's pronounced "gooey duck, and it's a giant saltwater clam. What's so weird about that? Well, it's not what it is that's weird, or even how it tastes – sweet and delicious and a little crunchy by the way -, it's that it looks like a penis. Yes, the geoduck looks like a big phallis. Even worse, because it's too big to retreat into its shell, it's a burrowing clam. Feel free to make your own jokes here. A standard specimen weighs in at around 1 – 1.5kg and is usually served raw. You'll find them in China, and are a big hit in Hong Kong.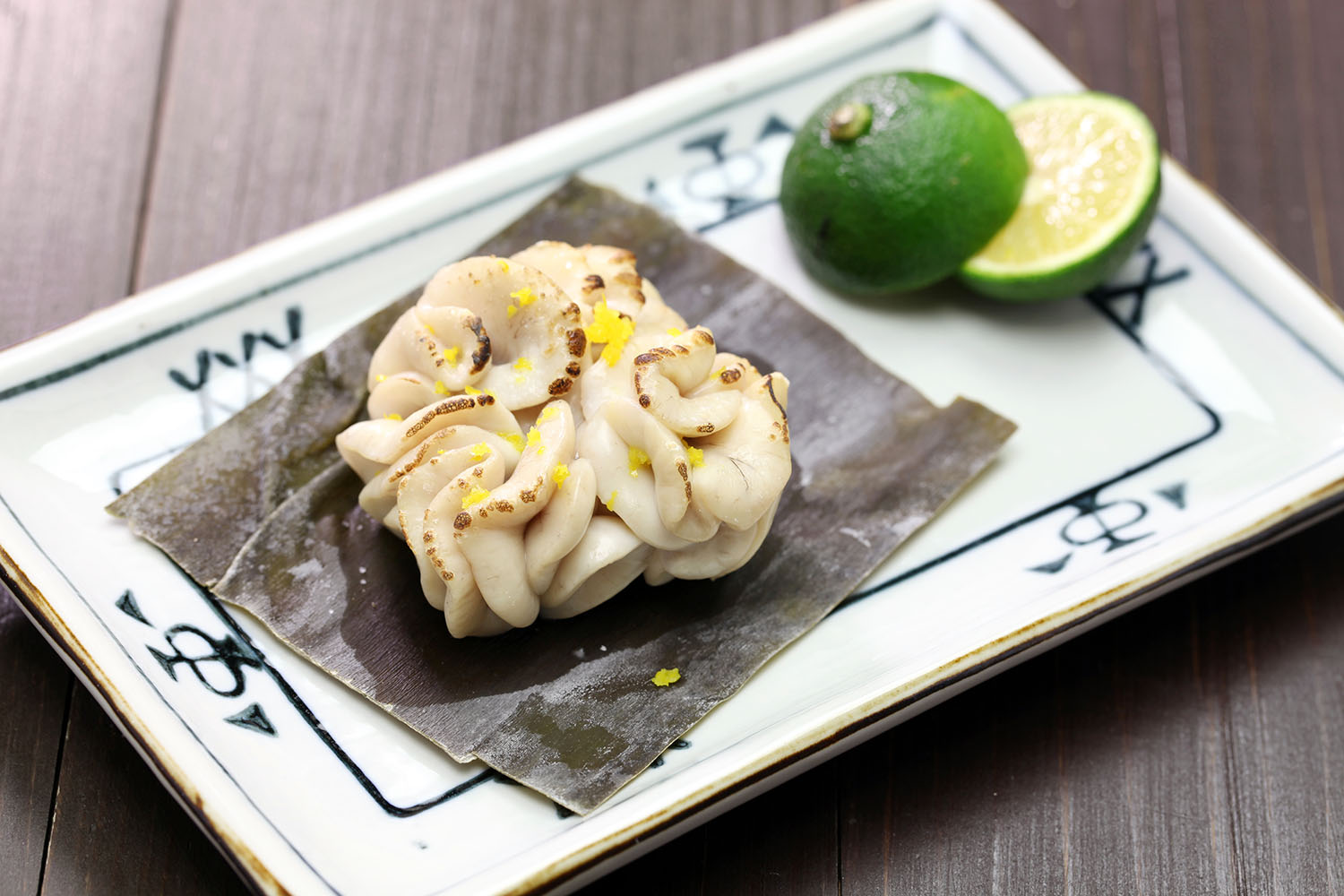 Shirako
Not going to beat around the bush here, shirako is fish sperm. Or to be exact, Shirako is the milt, or sperm sacs, of male cod. It's served both raw and cooked in restaurants all over Japan, but even in Japan, it's an acquired taste. In truly wonderful Japanese fashion, the word "shirako" means "white children" – for obvious reasons – and comes into season during the winter. It has a buttery texture and is commonly compared to custard by those who like it. Those who don't call it fishy custard – again, make your own jokes here – and that alone should be enough to put you off it. Anyway, now you know.
Hasma Jelly
This one's a Chinese dessert made from fatty tissue from around female frogs fallopian tubes. Noticing a theme here? It's sold dried in flakes and chunks of an off-white/yellow colour – which have a faintly fishy smell and is then double-boiled with rock sugar. You end up with a sort of sweet glutinous soup, opaque in colour and a very similar to that of tapioca.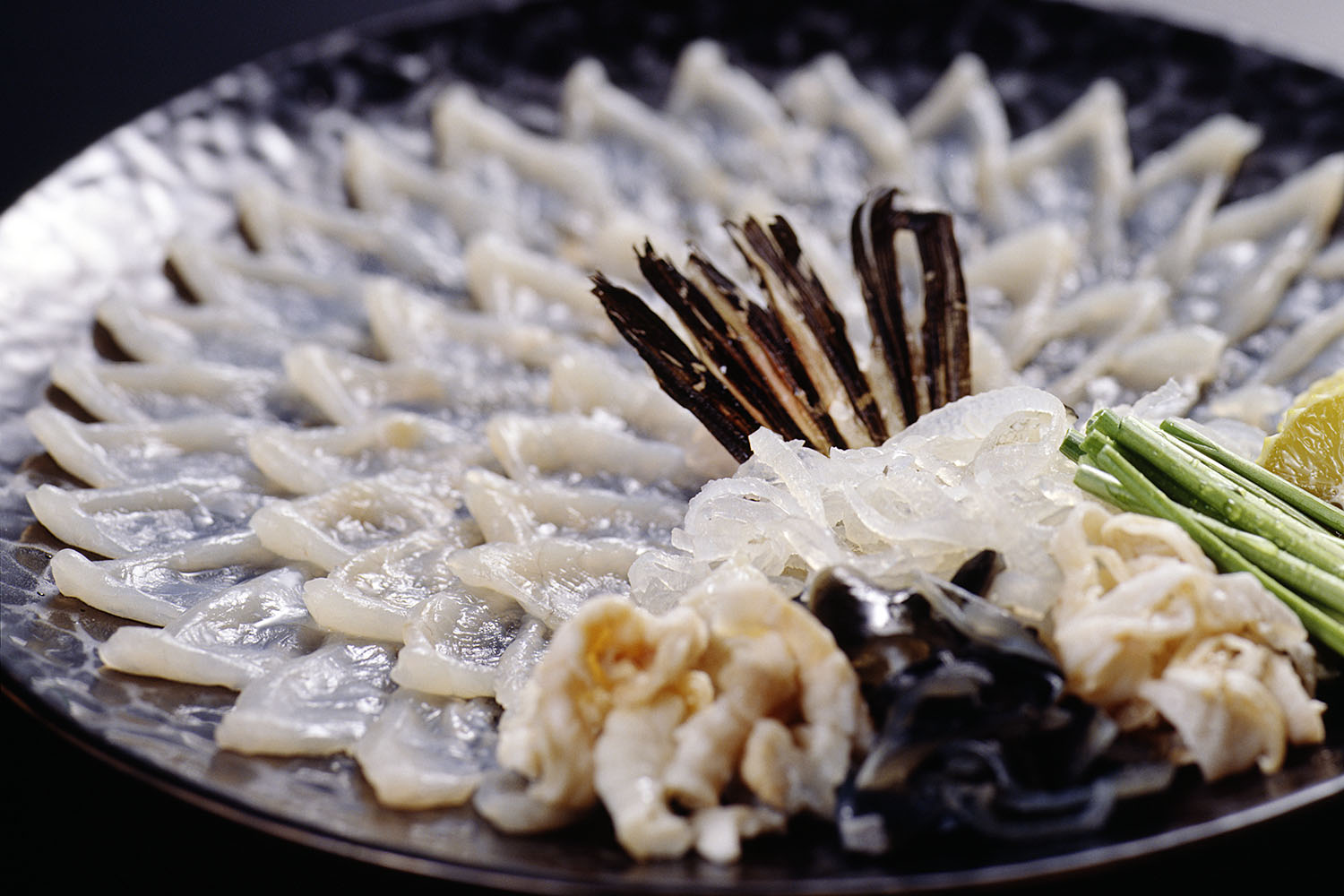 Fugu
Made famous on the Simpsons, fugu is a dish made from a type of poisonous pufferfish. To this end, the preparation of the fish is highly regulated, and any possibly lethal parts of the fish are meant to be removed ahead of time. Tetrodotoxin is found in several of the silver-cheeked toadfish organs, including the ovaries and liver. This powerful neurotoxin, when pure, can kill an adult human at a dosage of as little as two milligrams. It is far more potent poison than arsenic or cyanide.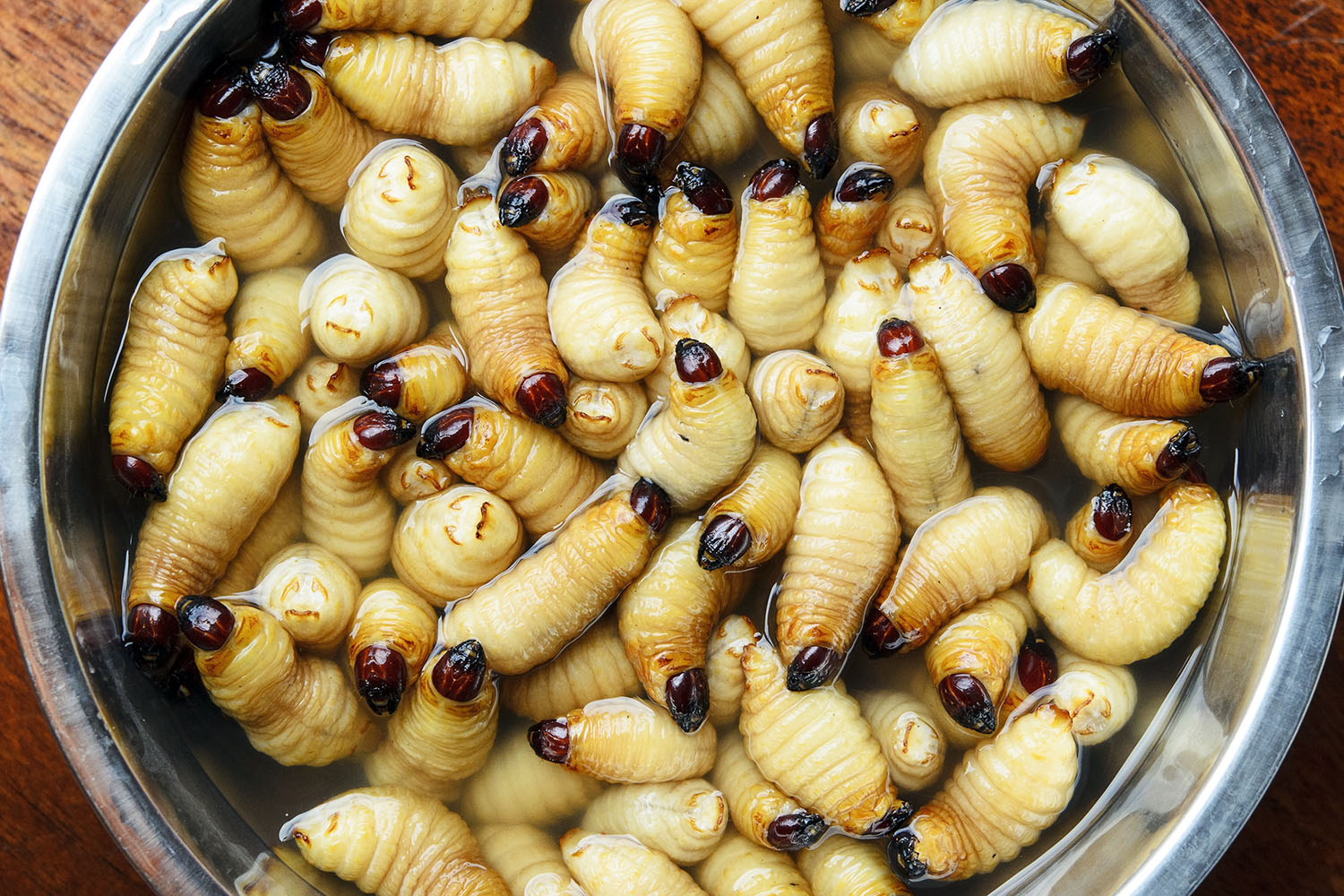 Sago Worm
Also known by the less delectable name of palm weevil, the sago worm is the grub – or baby if you prefer – of a type of beetle common in Borneo. Much like witchetty grubs in Australia, the sago worm is usually eaten raw and while it's still wriggling. Erghh. They have a creamy taste when eaten raw in a puddle of fish sauce, and have been compared to bacon when cooked. Maybe if they called them bacon bugs they'd be more popular.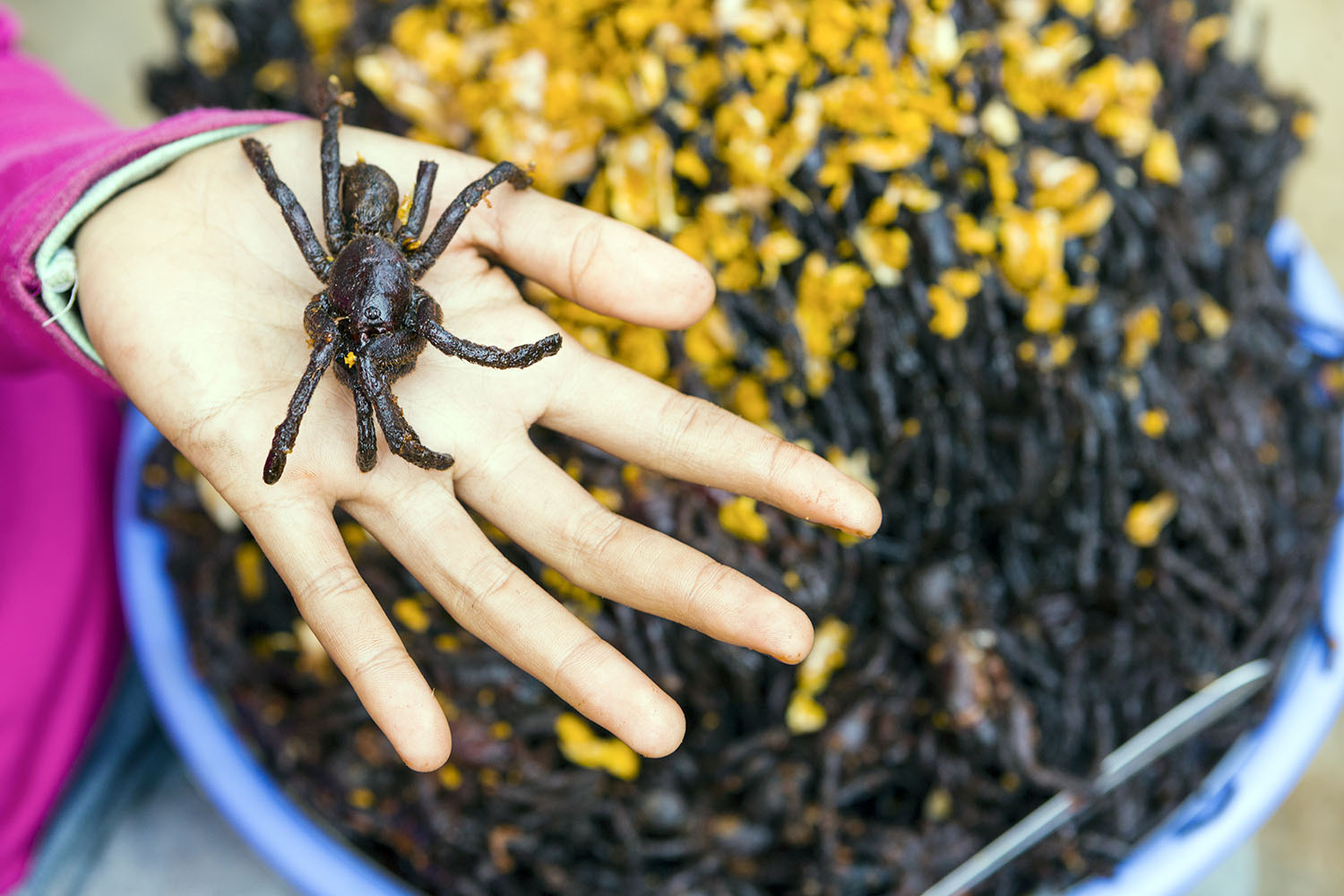 Tarantula
Yeah, so this is exactly what you think it is. Cambodians think it's a great idea to catch, cook and eat giant spiders. It's an undeniable fact that due to overpopulation and the degradation of farming land that insects are our only sustainable form of protein. And yes, Cambodians largely eat them out of necessity. But still, giant hairy spiders? The tarantulas are soaked in a mixture of sugar, salt, light seasoning, chicken powder and water and then deep-fried. The result is a sweet and salty and crunchy snack. But it still looks exactly like a big hairy spider, so maybe eat it with your eyes closed.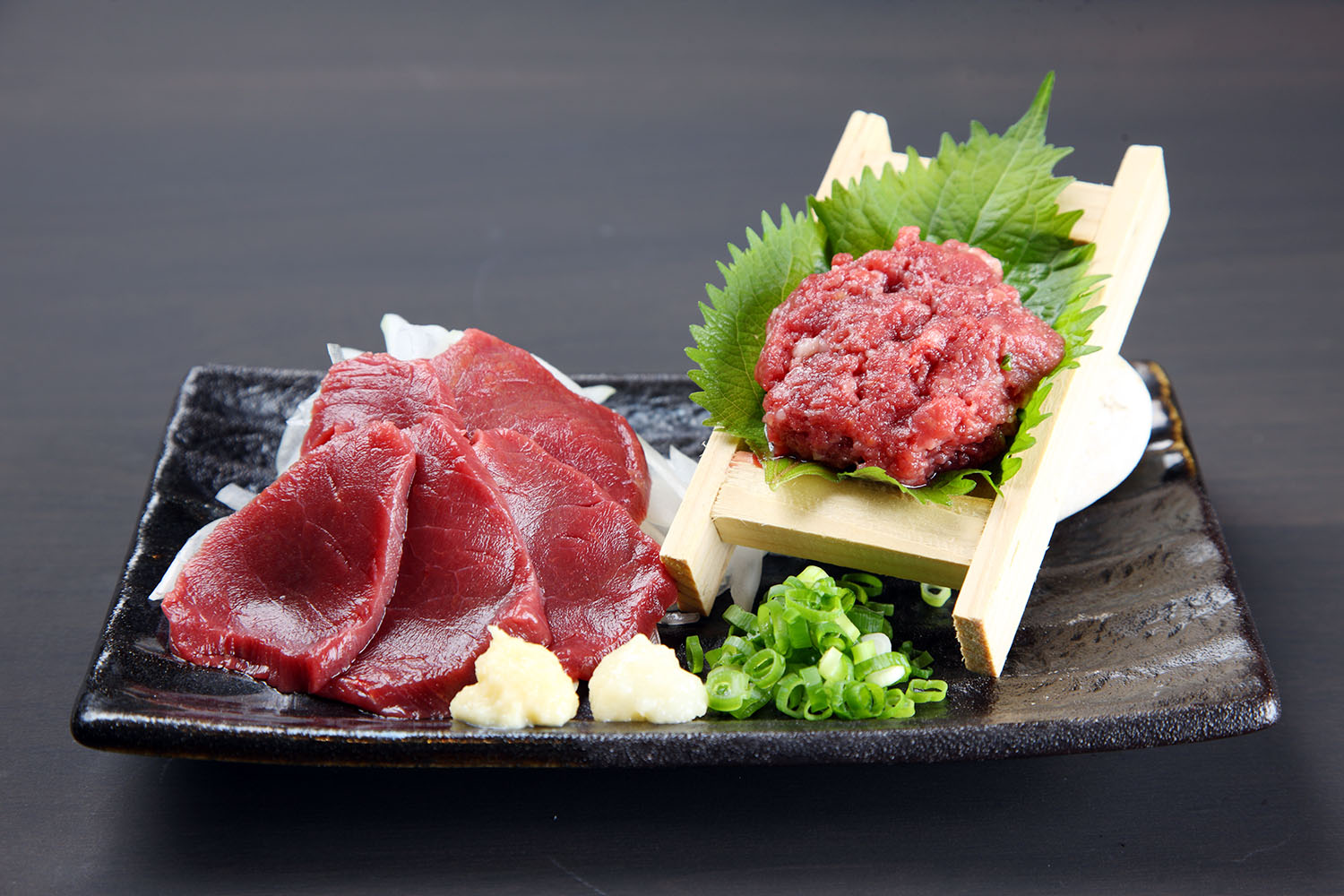 Horse Sashimi
So this is exactly what you think it is. Just like beef tartare, or raw fish, horse sashimi is thin slices of a horse. Also known as basashi or sakura niku – which translates to cherry meat (because of its pink colour) – it is considered something of a delicacy. A horse is eaten in a bunch of countries across the world – including Belgium and Italy – it's really only in the Anglified parts of the world where a horse is considered a strange beast to eat. It's not wagyu beef, but it's soft texture and surprisingly subtle flavour marry well with the ginger soy sauce it's served with.