The world keeps getting fatter. We're eating lots and live a more sedentary life than any generation before us. We also know more about food and nutrition than any generations before us and understand the risks of eating badly and the benefits and improved quality of life that being healthy can bring.
But not all foods are created equal. Some vegetables don't provide as much nutritional value as others, and we're always on the lookout for the next superfood. So to help you live healthy and get as much benefit as you can out of your food, we've done the leg work and found some marvelous ingredients to give your meals a real health boost!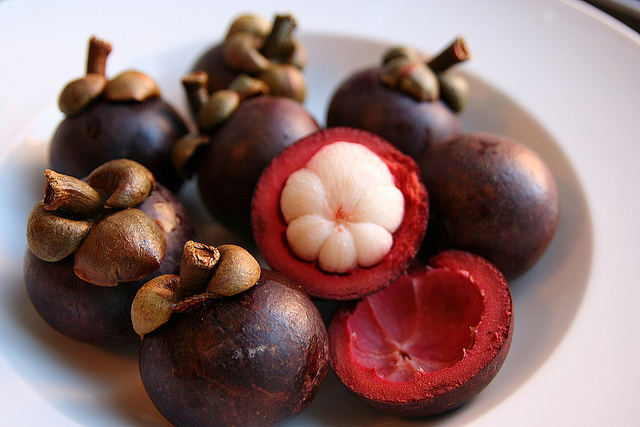 Purple mangosteen
This beauty is native to Southeast Asia and grown in multiple countries like the Philippines, Malaysia and Indonesia. The health benefits of the mangosteen have been well known in Asia for years and it's regularly used in traditional medicine. Mangosteens are high in vitamin C and have naturally occurring antibacterial and anti-inflammatory agents. It's sweet white fruit is delicious in salads, as part of breakfast or in desserts. Ask your Asian grocer if they have any.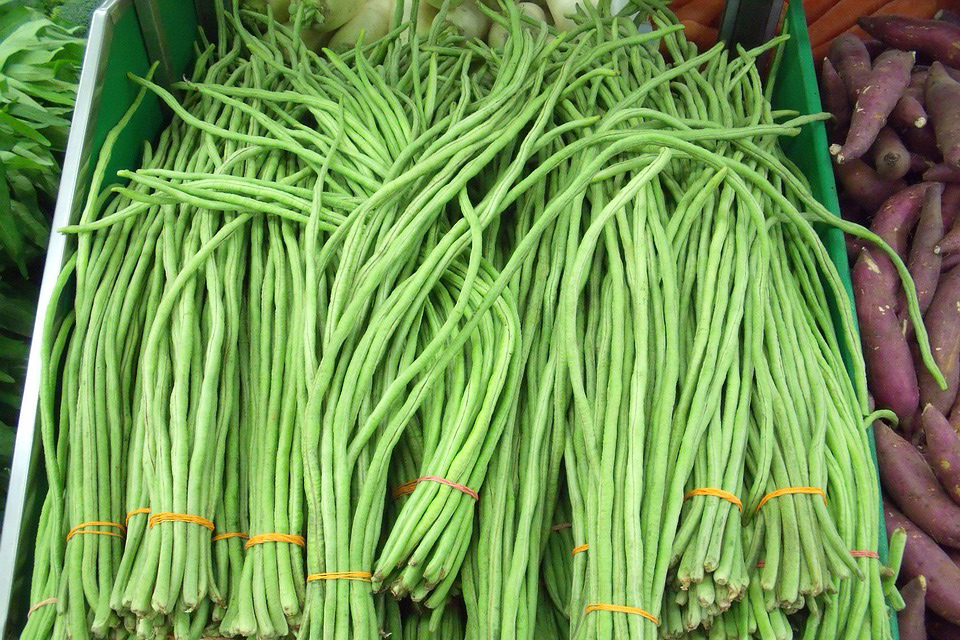 Snake beans
These very long beans – they can grow up to 75 cm in length – are grown throughout Southeast Asia and southern China. They're a great source of They are a good source of protein, vitamin A, thiamine, riboflavin, iron, phosphorus, and potassium, and a very good source for vitamin C, folate, magnesium, and manganese. These magic beans will help with cholesterol levels and are high in antioxidants and even help with blood vessel elasticity. They're delicious in stir-fries and soups, but my personal favourite way is to dry fry them Sichuan style with chilli and ground beef or pork.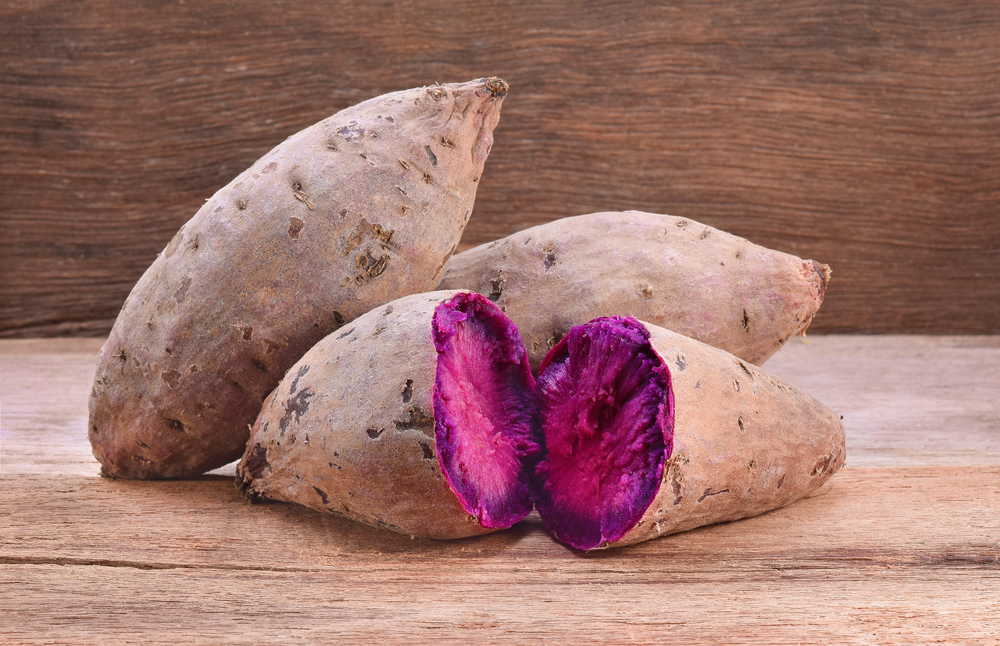 Okinawan sweet potato
This beautiful looking root vegetable hails – as the name suggests – from the Japanese island of Okinawa. It's rich in vitamin A, vitamin C, manganese, dietary fiber, vitamin B6 magnesium, potassium, carotenoids, iron, protein, calcium, and naturally occurring sugars. How's that for a super food! The benefits of eating this little purple beauty are evident in Okinawa where it's been eaten for generations and a large number of centurions live on the island. Do you need more evidence than that? Great in curries, hot pots, dumplings or mashed.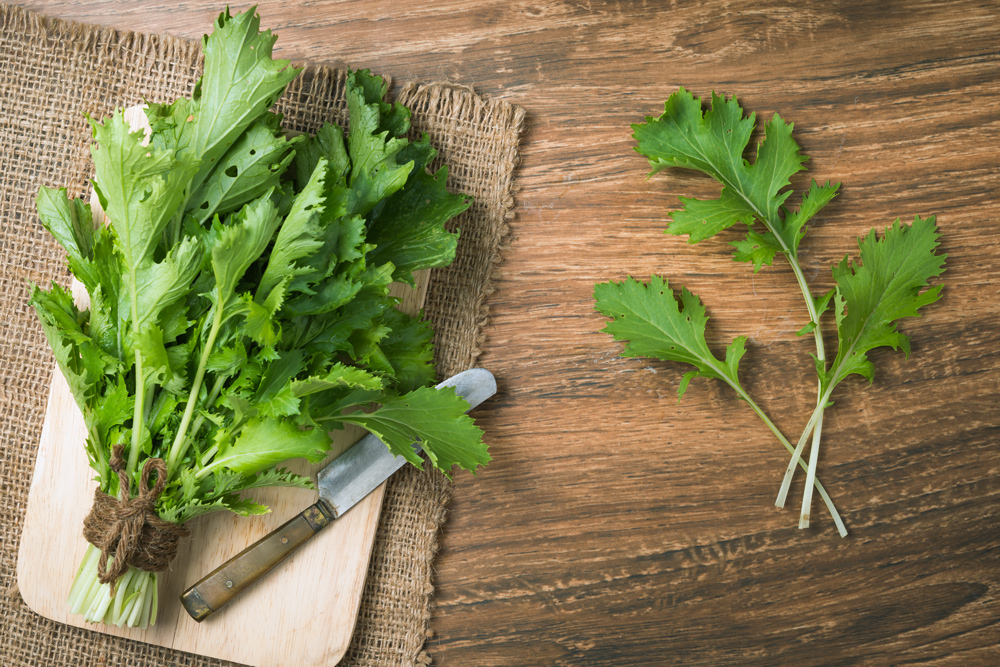 Mizuna
Similar to rocket lettuce, Mizuna has a peppery flavour and is great in salads, sushi, dumplings, stir-fries and as a garnish for everything. Originally cultivated in Japan, mizuna high in immune-boosting vitamin C, folate, and iron as well as powerful glucosinolates—antioxidants linked to decreased cancer risk. Next time you need a leafy vege, make it this one.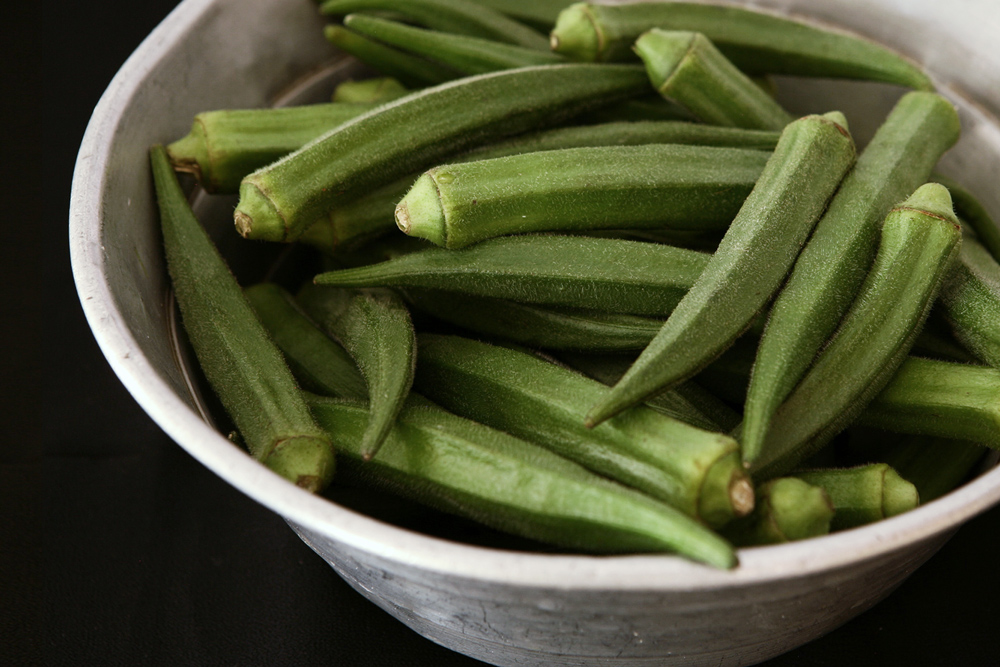 Okra
Okra is an amazing vege with a multitude of uses. It contains potassium, vitamin B, vitamin C, folic acid, and calcium. It's low in calories and has a high dietary fiber content, can help suppress your appetite and control cholesterol levels! Used through Asian and African cuisines, it works wonderfully in curries and stir-fries, makes great chips and you can stuff them.