Given Australia's love of Japanese food, most of us have consumed seaweed in some form, whether it's wrapped around our sushi rolls or in our miso soup.
But did you know it's been a daily staple throughout Asia for thousands of years? As well as Japanese, you'll find it in Korean, Vietnamese, Malaysian and Filipino cuisines.
A type of algae that comes in red, green and brown, edible seaweed is from the sea—you can't eat freshwater seaweed as it's toxic. Edible seaweed comes in many forms and can be used in a variety of ways.
Health Benefits
Edible seaweed is full of vitamins and minerals, including folate, calcium, magnesium, zinc, iron, selenium and iodine. However, if you're prone to thyroid issues, care needs to be taken to ensure you don't end up with too much iodine.
If you're a vegetarian, seaweed is a great source of omega-3 fatty acids. It has high levels of antioxidants and has been shown to aid digestion. But, if you have digestive issues, avoid seaweeds that are high in carrageenan.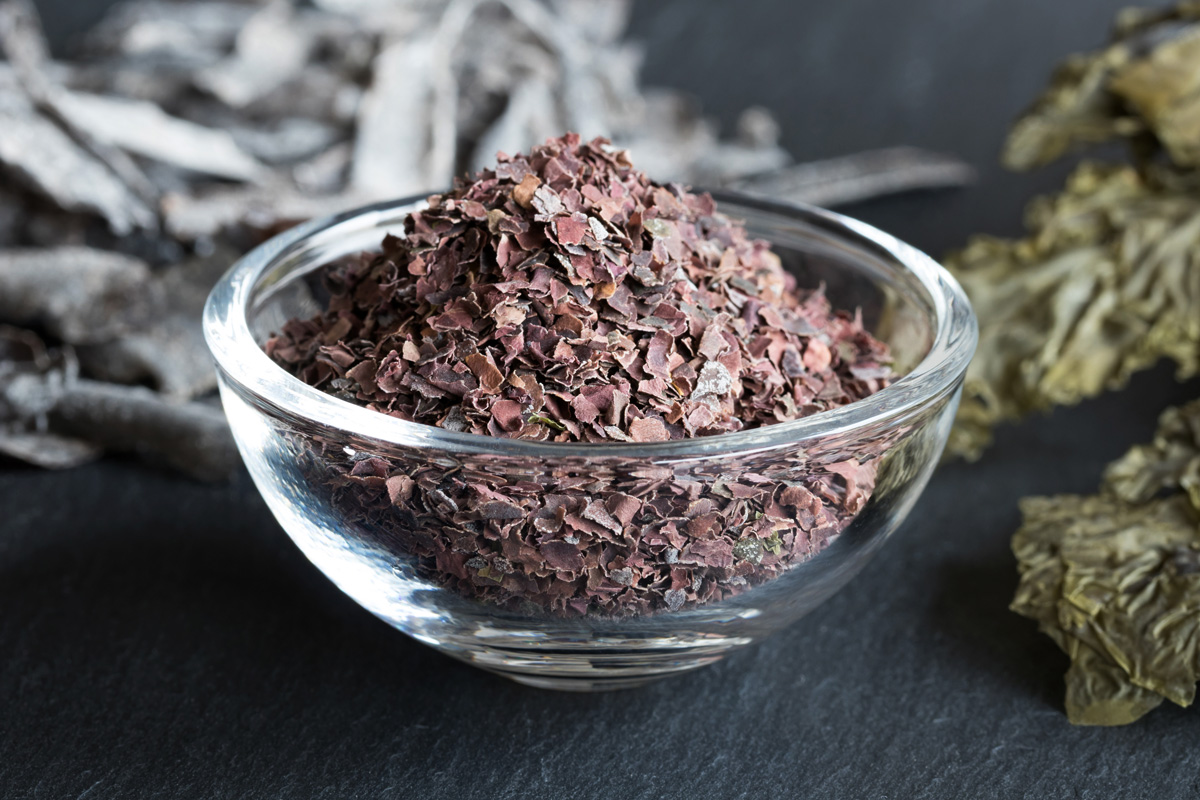 Dulse
Made from red seaweed, dulse is soft and chewy, but you'll find it more commonly used in its dried, flaky form as a flavouring in salads and soups.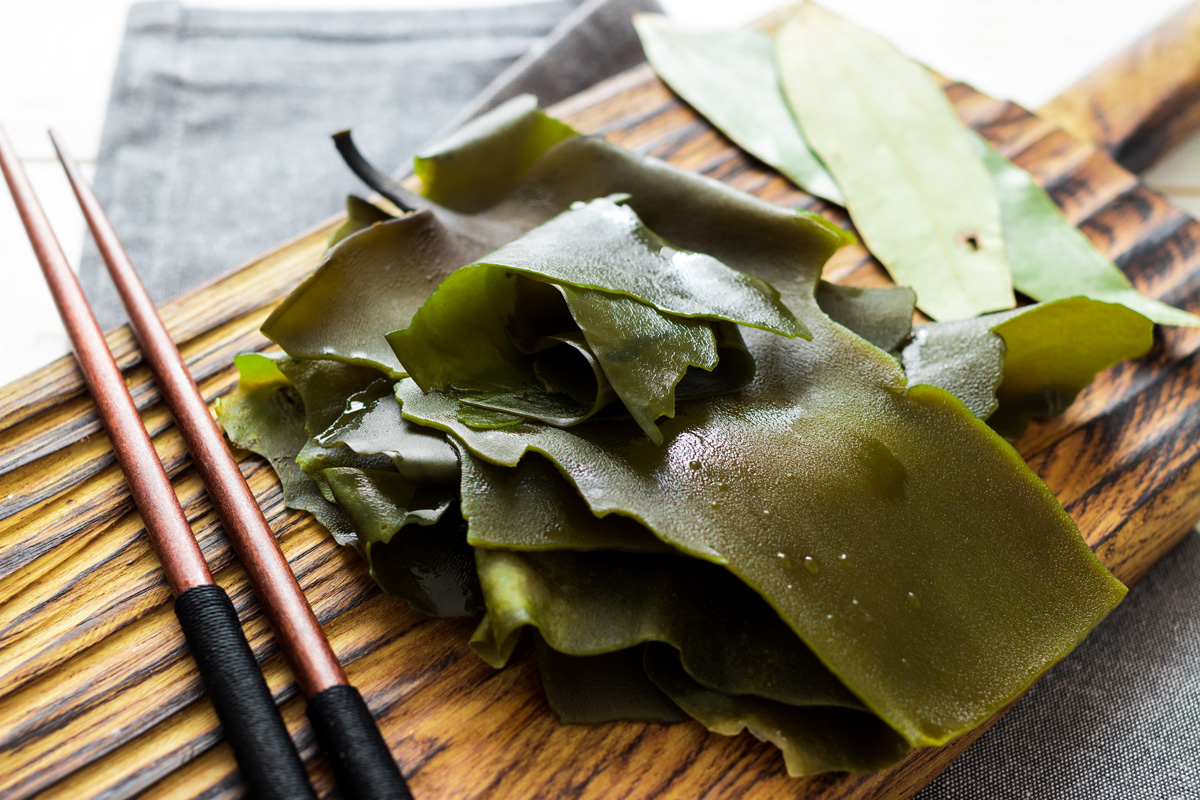 Kelp
This is the most commonly available form of edible seaweed, with kombu and wakame being the two most popular. Kelp is common in both Japanese and Korean soups or with sashimi. These are especially served fresh as a salad with some sesame oil on a bed of lettuce.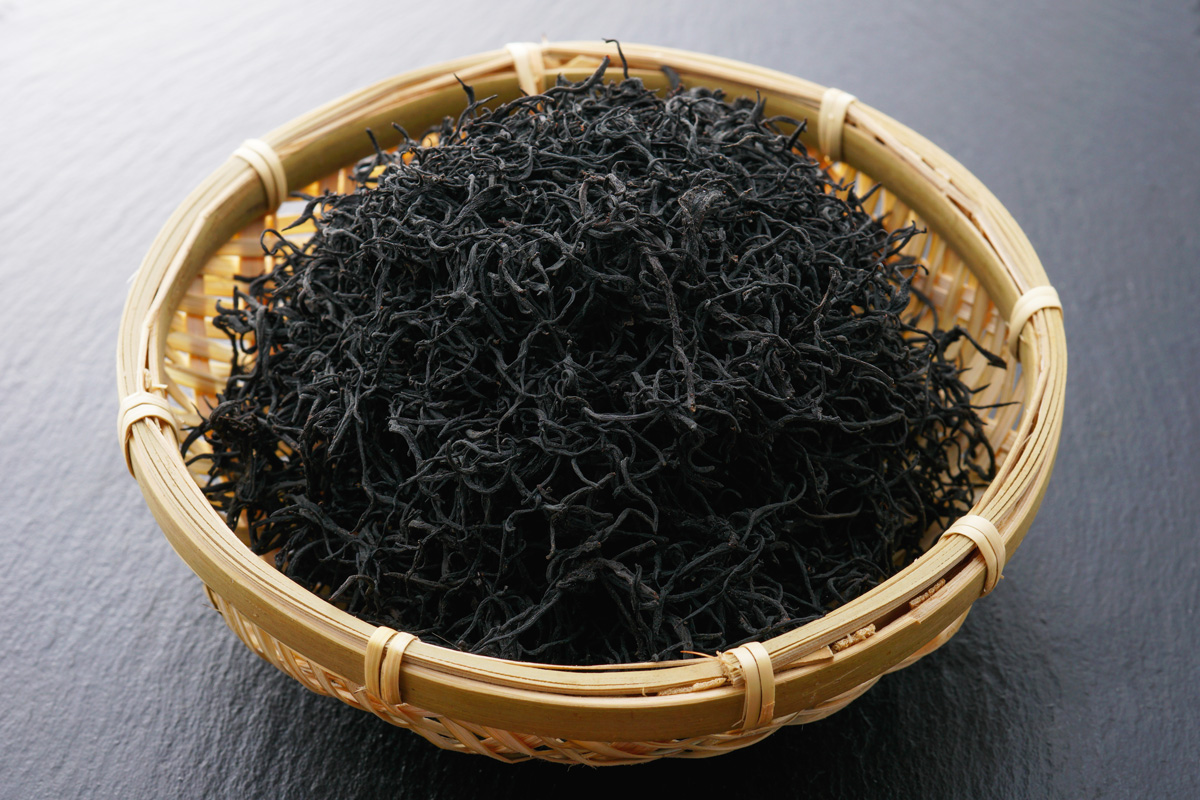 Hijiki Seaweed
Growing on the coastlines of Japan, Korea and China, hijiki seaweed is a firm, nutrient-dense seaweed that resembles little black twigs when dried. It cannot be eaten raw, but when it is rehydrated in water, it will swell to three to five times its size. Hijiki has more texture and bite than delicate wakame, adding body to dishes.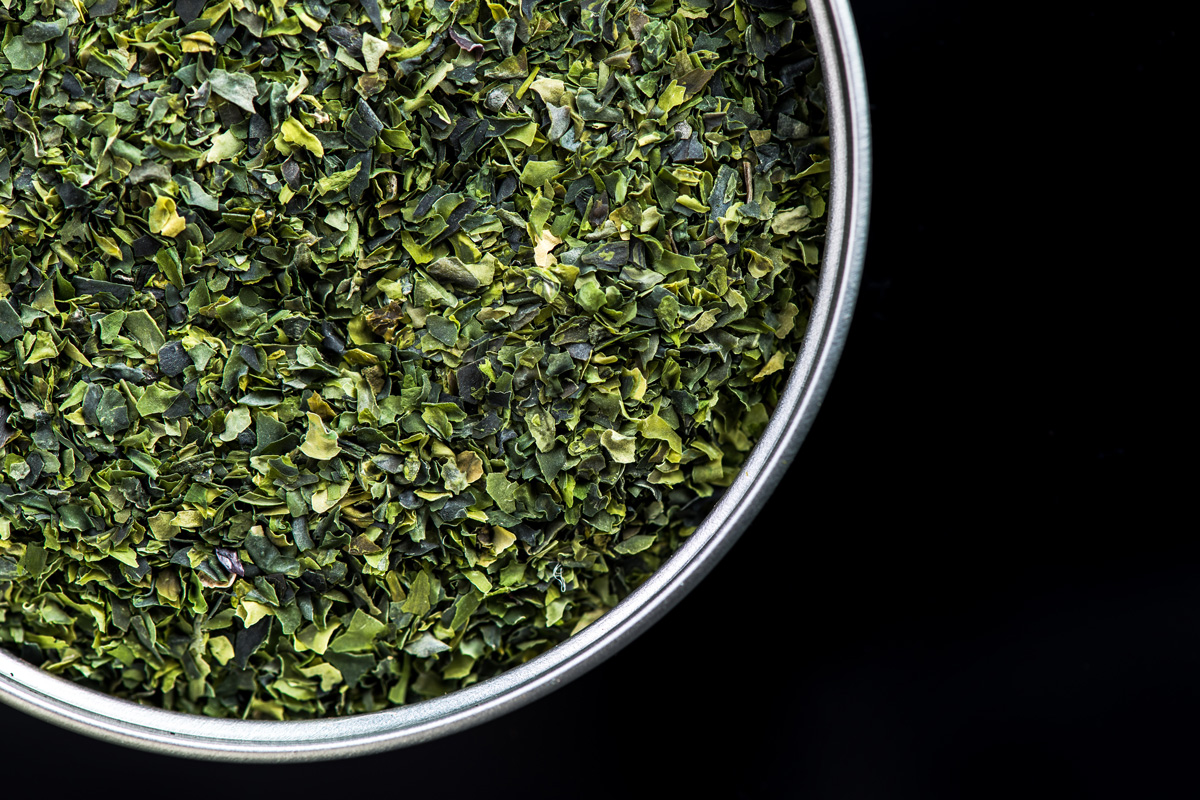 Aonori
Also known as green laver, aonori seaweed is a delicate, calcium-rich seaweed most commonly sold as dry flakes, which are sprinkled over noodle dishes, takoyaki octopus balls and okonomiyaki pancakes.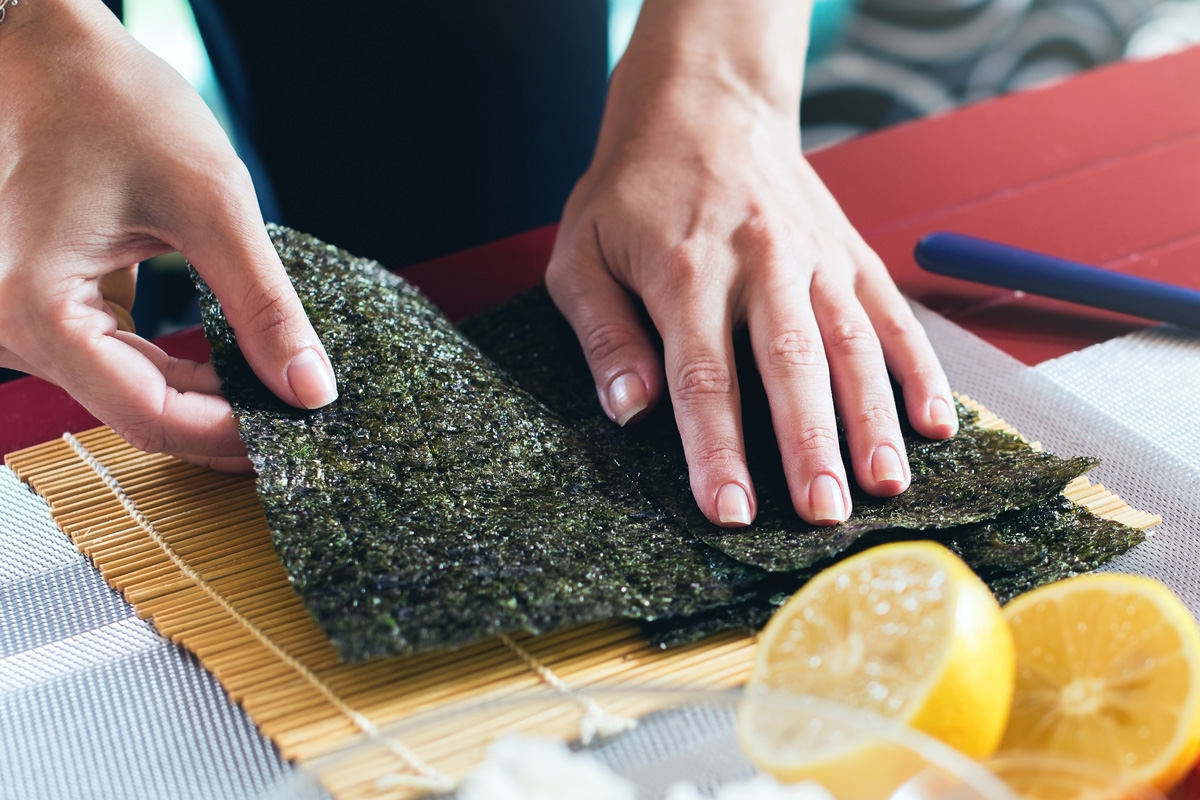 Nori
The most common type of seaweed available here in Australia, nori seaweed is available from the Asian food aisle in supermarkets. These dark green sheets of roasted seaweed are used to wrap sushi rolls, but can also be cut into ribbons or squares and used to garnish soups or salads.