Embrace the refreshing air, sights and sounds of the season, and reconnect with nature. Spring is, of course, the best time for flowers – vibrant fields of canola, wildflower meadows, joyful cherry blossoms, bulbs and more. In fact, the simple act of seeing and smelling flowers is scientifically proven to evoke positive moods, reduce stress and even boost mental energy. So fill your picnic basket and immerse in the beauty of spring blossoms at these Australian gardens!
NSW: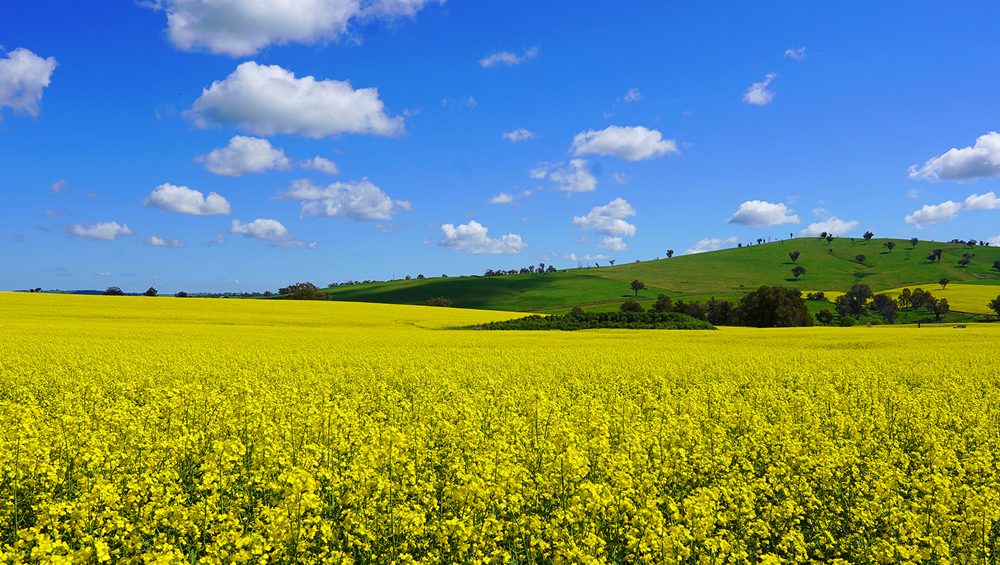 Royal Botanic Garden is a 30-hectare oasis in the heart of Sydney, CBD. Established in 1816, it's also the oldest scientific institution in Australia. Over 8,637 species of native and international plants for you to discover in the various parts of the garden. There are also all kinds of educational tours and activities to enjoy. Check out their website here.
Mayfield Garden is about 2 hours and 45 minutes from Sydney; with an open public garden, as well as private tours. 75-hectares of cold-climate trees and flowers, water features and follies for you to explore. Enjoy dahlias, zinnias, poppies, delphiniums, lilies, hollyhocks and lupins here. Find out more at their website.
Grafton is home to the annual Jacaranda Festival, where the violet blossoms grace the walkways. The Jacaranda blooms for a short time each spring, so be sure to experience them while they last!
Victoria: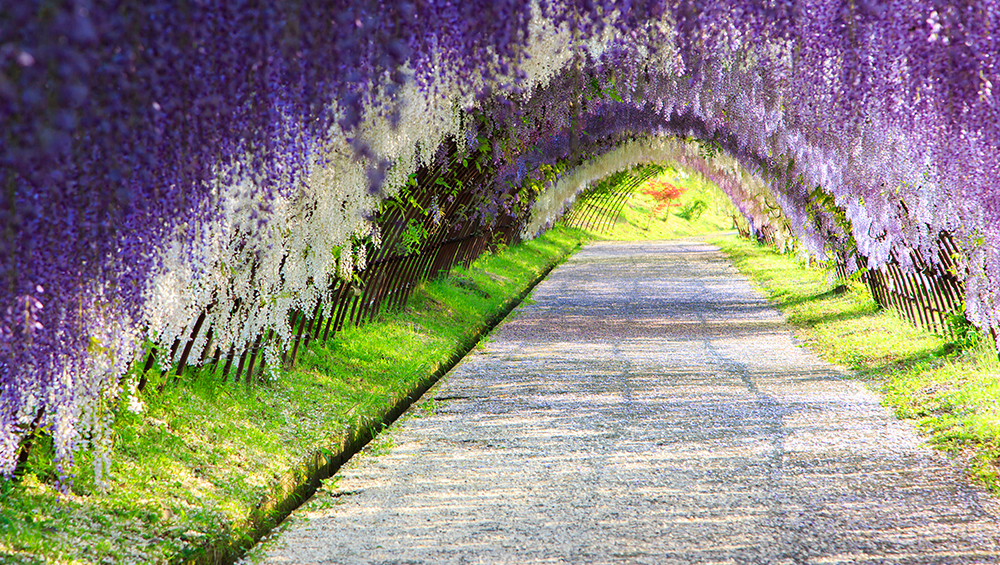 The Dandenong Ranges are a set of low mountains about 35km east of Melbourne. Home to a lush botanic garden with mesmerizing views over the Yarra Valley, and collections of rhododendrons, azaleas, camellias and daffodils. Or head over to Cloudehill garden, an exquisite sculpted landscape with multi-coloured flowers and shrubs.
Alowyn Gardens is designed symmetrically and graced by trees and flowers wherever you walk. It has several areas of ethereal, tranquil greenery and kaleidoscopic blossoms. Notably, the Wisteria Archway with long violet blooms hanging overhead. There's also an edible garden where you can find various types of freshly grown vegetables, fruits, herbs, and flowers for medicinal and culinary purposes.
South Australia: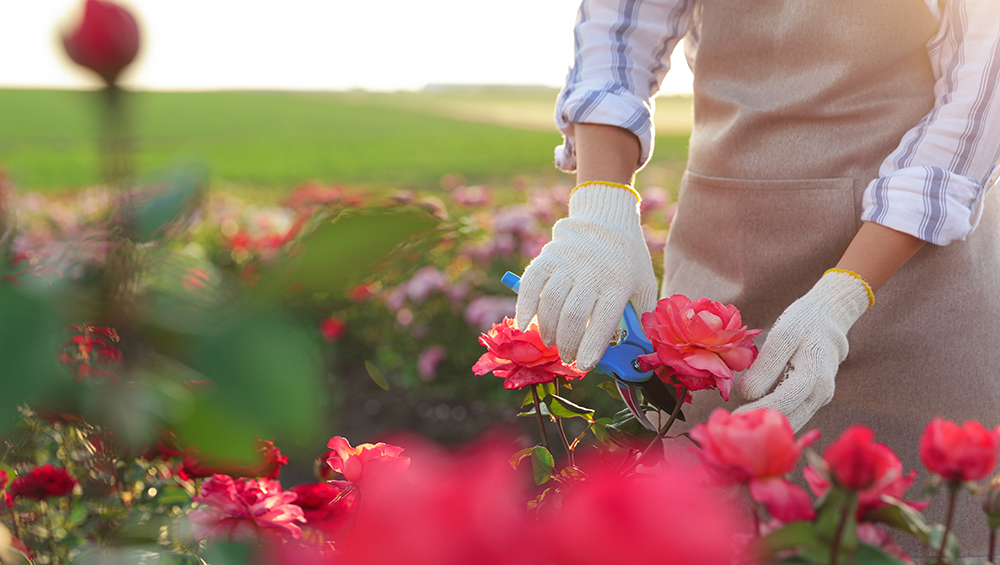 The Riverland Rose & Garden Festival is a must-go for rose- lovers! Beautifully groomed gardens are also open across Riverland, for you to experience the myriad blossoming flowers. Check out more details here.
Clare Valley is one of South Australia's premier wine regions, but every spring, the rolling hills transform into fields of golden canola flowers. Be sure to visit the wineries along your way through the valley!
The Botanic Gardens of South Australia has a range of three lush gardens for you to explore and enjoy. The Adelaide Botanic Garden features a plethora of springtime beauties such as the graceful Amazon Waterlily, pretty pink Judas Tree, and bright purple Wisteria. Wittunga Botanic Garden is a haven for local wildlife, as well as water-wise flora and butterflies. Mount Lofty Botanic Garden is home to rhododendrons, magnolia, and more. Check out the full details here.
Western Australia: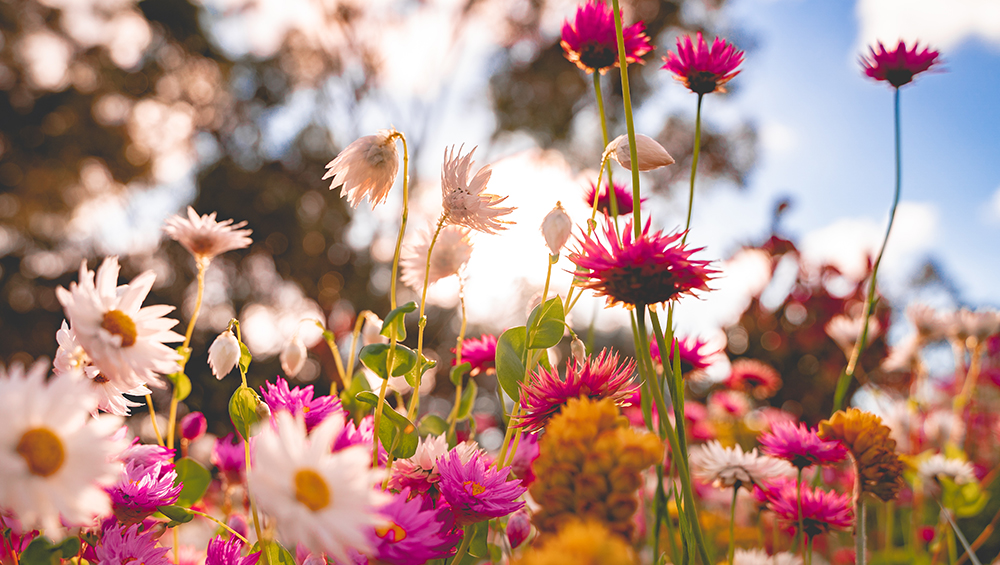 Western Australia has one of the world's largest wildflower collections, with more than 12,000 exclusive species you won't find anywhere else. The flowers blossom across the region through the seasons, and Perth is at the heart of it during springtime. Discover the vibrant beauties here.
Wildflowers fill the gardens at Kings Park & Botanic Gardens; with a large beautiful landscape for you to explore. Each garden has its own unique featured flowers. Come have an overview here.
Tasmania: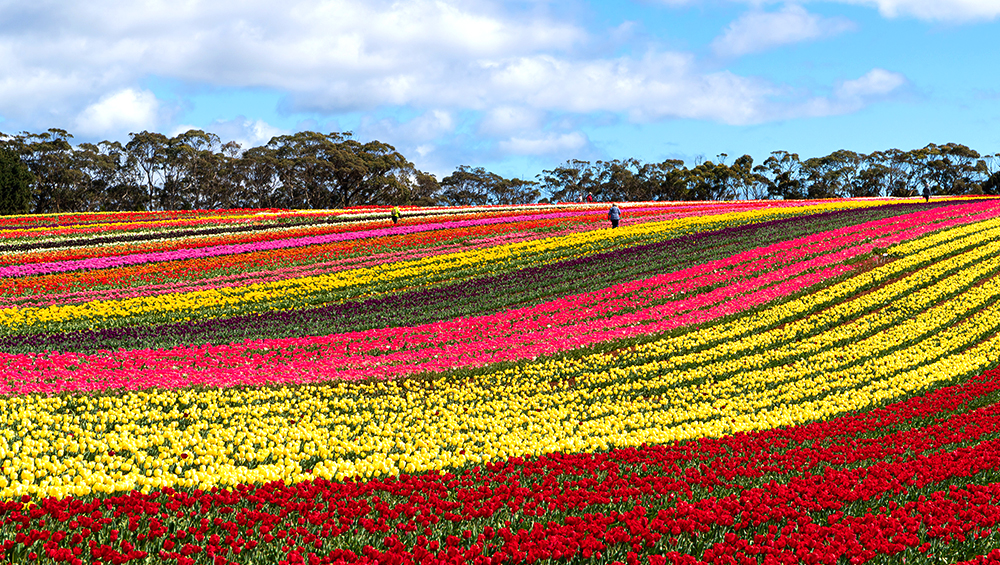 Experience the sublime fields of colourful tulips at the Table Cape Tulip Farm. Walk through the rows of joyful flowers in the fresh air, then visit the indoor displays with floral arrangements, potted tulips and more. Come have a look.
The Royal Tasmanian Botanical Gardens is about 14 hectares of meticulously cared-for environment. Established in 1818, it's the second oldest botanical garden in Australia; featuring an immense collection of garden zones, including a community food garden, Japanese and Chinese special areas, local Tasmanian flora, unique trees, herbs, palms, cacti and more. Check out more details here.
Located south of Burnie, Tasmania is the Emu Valley Rhododendron Garden, spanning 11 hectares and features over 24,000 plants. Enjoy a walk on the many serene tracks, with multi-coloured flowers to cheer you along the way. You can also have a lakeside picnic and watch the platypuses! Discover more here.
Northern Territory: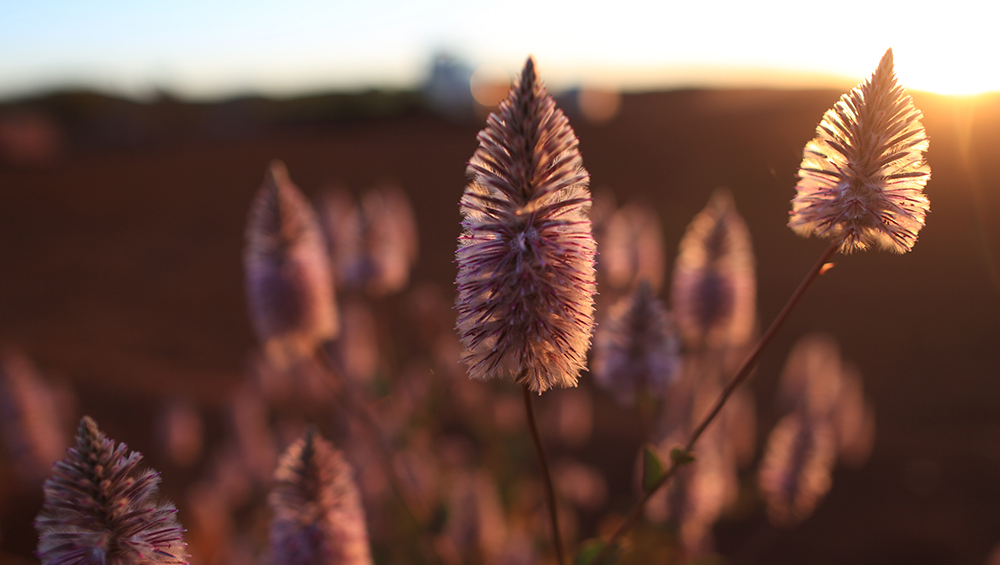 The George Brown Darwin Botanic Gardens are about 2km north of Darwin city. Covering 42 hectares, with a rich collection of north Australian and tropical flora. Enjoy a picnic or barbecue amidst the greenery, or venture deeper into the forest and have a splash at the waterfall. There's also a children's playground and community food garden. Find more details here.
The desert has springtime blossoms too – along the Larapinta Trail, from Alice Springs to Mouth Sonder, within the Tjoritja/West MacDonnel National Park. Over 767 wild flora species that bloom near the springs, waterholes and gorges – many of which are used to make Aboriginal medicines, food, clothing and weapons. Spring wildflowers here include the bright red desert pea, shrubby pink and violet Emubush, orange curry wattle, desert rose, white paper daisy and more. Check them out here.